Ferrari F1 News : Team Principal Mattia Binotto speaks out on the troubles Ferrari car is facing this season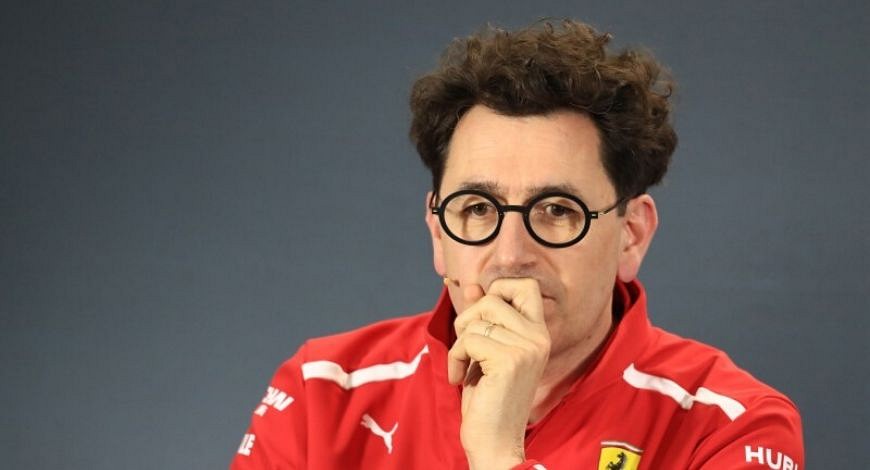 Ferrari F1: Mattia Binotto feels Ferrari's performance has been worse than expected during pre-season testing. He also conceded that there is no-one stop solution, and will require patience.
Ferrari have had a torrid start to the 2020 F1 season. The most successful team in history is languishing in the fifth position, behind the likes of McLaren and Racing Point. Their drivers Charles Leclerc and Sebastian Vettel are in 7th and 10th positions in the points table respectively.
Clearly, nowhere close to the standards of an iconic team like Ferrari. They last won the title in 2008, and going by this, the wait is going to be painfully longer.
Binotto under immense scrutiny; pleads for patience
Ferrari's F1 Boss Mattia Binootto has naturally come under a lot of pressure, considering the success the team demands. Former Ferrari President Luca di Montezemolo has also expressed concerns about the team's future.
There have been rumors about Binnoto being replaced by the Ferrati GT head Antonello Coletta. This sounds far-fetched for this season, but points towards the disenchantment the tifosi have with the current Ferrari leadership.
After the Hungarian Grand Prix, where the drivers finished a disappointing 6th and 11, Binotto spoke about the team's struggles. He pointed out that a major turnaround is required, with improvements across the board.
"I think we saw in Barcelona (pre-season testing) that we're not fast enough, but we're not expecting such a difficult situation. So, it's certainly worse compared to expectations. Three races in a row, we've got a couple of weeks before Silverstone which will be important for us to see all the aspects of the car, team organisations, whatever needs to be improved."
Also read: Outgoing Ferrari driver Sebastian Vettel finds Aston Martin F1 project 'exciting'
Binotto followed it up by admitting they need to turn things around, but will take considerable time to return to the greatness Ferrari is synonymous with. This will certainly concern everyone associated with Ferrari, who have seen the likes of Mercedes and Red Bull winning multiple titles since Ferrari last won in 2008.
"It will take a long time to improve. As I said before, we need to improve all the areas, it's not something that a simple trick will address it, or a simple solution. It will take time. How long? I don't have the answer yet. It's too early at this stage to know. We're trying to understand the car and where we can progress soon."
---