Ferrari Uses Red Bull's Weapons Against Them In Cunning F1 Masterplan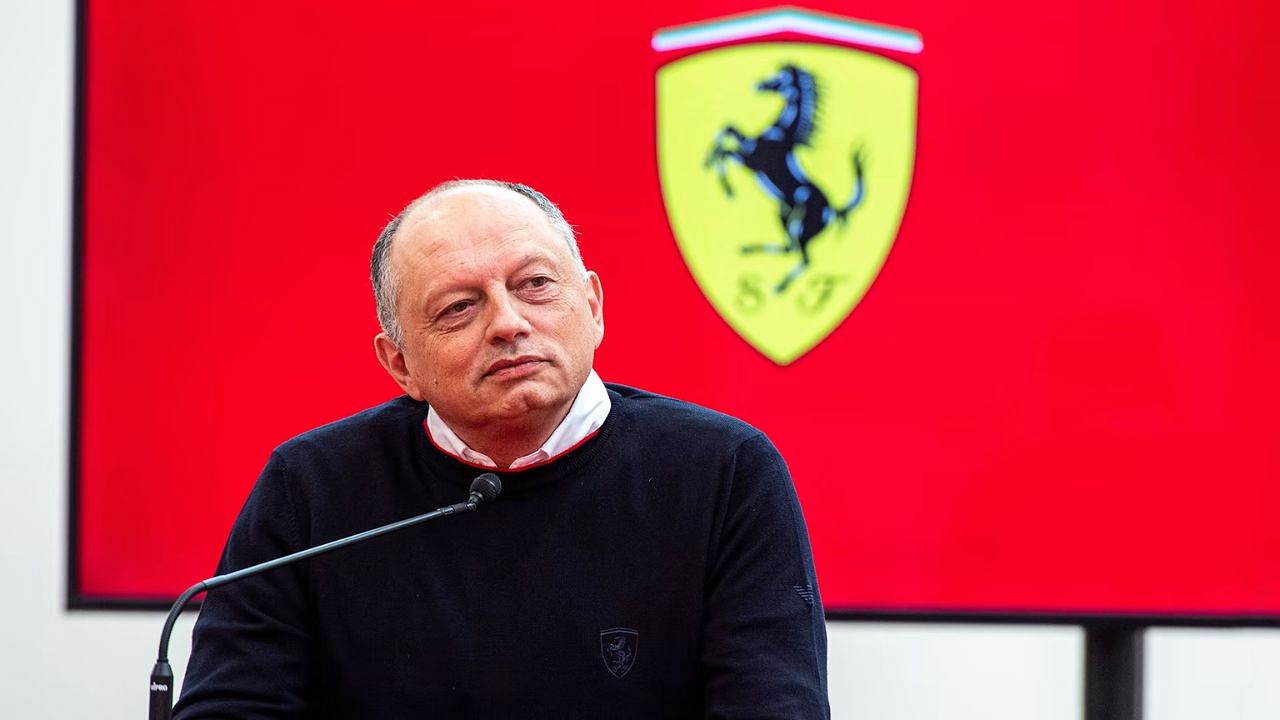 Ferrari has had a turbulent start to the 2023 F1 season, after a disappointing end to the previous campaign. Reliability issues and strategy goof-ups were major reasons behind their failures in 2022 and it made things very easy for Max Verstappen who coasted towards his second consecutive world championship.
The Tifosi were optimistic about their chances heading into the opening race of the 2023 season. During qualifying, they seemed like the second fastest car on track, but throughout the Grand Prix on Sunday, both Ferrari drivers struggled with tyre degradation problems.
To make things worse, Charles Leclerc had to retire his SF-23 due to reliability issues, which was an ominous sign for the Scuderia ahead of the upcoming races. Following the Bahrain GP, widespread changes were made in the team, including the removal of David Sanchez. Sanchez was the head of aerodynamics for the Maranello-based team and was considered to be a key figure.
Ferrari, however, has brought in a replacement that could worry their main rivals, Red Bull.
Also read: "So Much More Mature"- Naomi Schiff Chooses Fernando Alonso Over Lewis Hamilton and Max Verstappen
Ferrari brings in Red Bull engineers to ensure stability
When Fred Vasseur became Ferrari's team principal ahead of the start of this campaign, he wanted to make some big changes to the team. Several notable figures who were prominent during Mattia Binotto's era started leaving, and Vasseur eyed some sharp minds to replace them.
After Sanchez parted ways with the Scuderia earlier this month, Diego Tondi took over as the Head of Aerodynamics. He has been a part of Ferrari for a long time, and this promotion came at the perfect time when a change was needed for the team.
On top of that, as reported by Motorsport Italy, Ferrari have hired more engineers from Red Bull, who have had the best car in the sport over the course of the last two seasons. The Italian team will be hoping that these new engineers can help them close the gap to Red Bull and Verstappen.
Also read: Jean Todt Proudly Embraces "WAG" Tag as Michelle Yeoh and Ferrari Legend Wow at the Oscars
Will Charles Leclerc bounce back in Saudi Arabia?
Ferrari were miles off the pace to Red Bull in Bahrain, but according to both Verstappen and team boss Christian Horner, the Scuderia will bounce back in Jeddah. The race in Jeddah takes place in the Corniche Circuit, which is the fastest street track on the calendar.
Verstappen feels that the track in Jeddah ensures lower tyre degradation among cars, and that Ferrari's general fast straight line speed will allow them to be a lot stronger in Saudi Arabia.
---