Former Michael Schumacher boss looted $24 Million from his own team, claims F1 journalist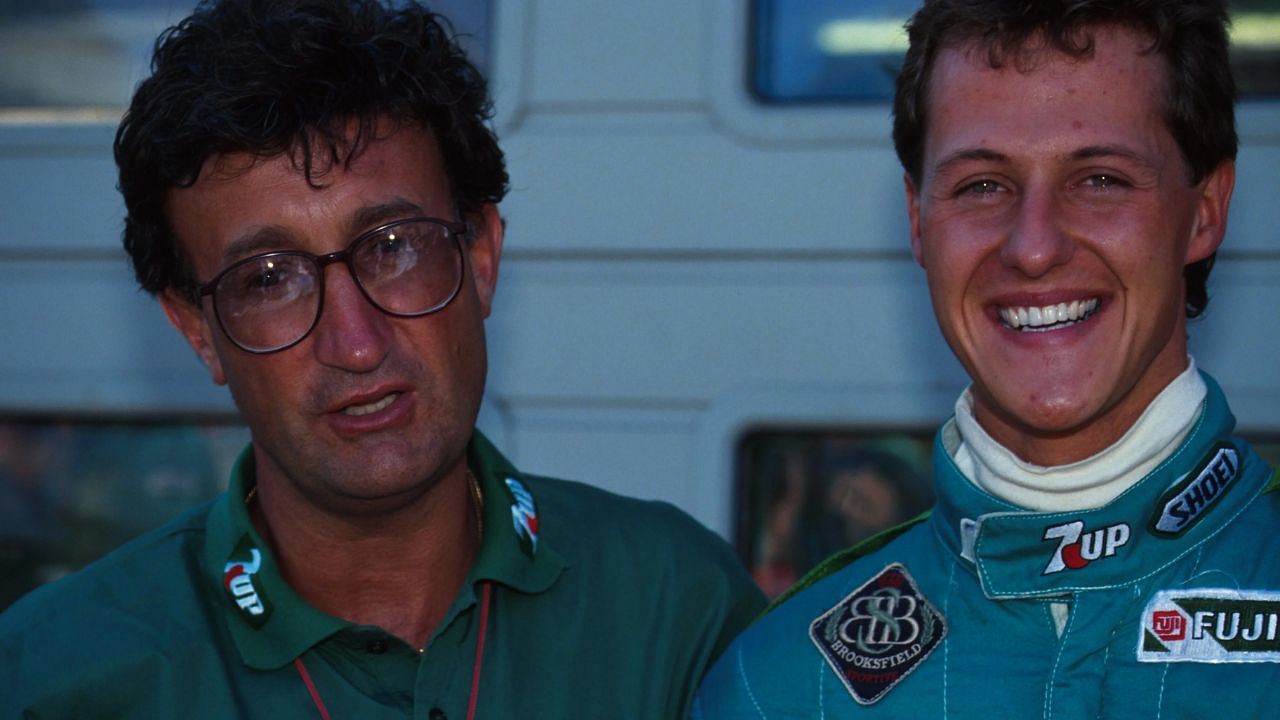 Michael Schumacher is one of the greatest F1 drivers of all time. The German legend has seven World Championships to his name but is best known for his time with Ferrari. He won five titles with Ferrari and established himself as a legend of the sport in Maranello.
However, long before his glittering success in the Ferrari colours, Schumacher made his debut in the Jordan overalls. The now-defunct team was owned by Irish businessman Eddie Jordan. They competed in F1 from 1991 to 2005 with Schumacher racing for them that very year.
According to journalist Lewis Webster, who is a columnist for Business F1, Jordan was someone who 'looted a fortune' from his team's finances for his own personal gains. Webster claims that Jordan stole a total of $24 million from his own team during his time in charge.
Also read: Family of Ayrton Senna once tried to talk him out of his future $200 million racing career
Former boss of Michael Schumacher exploited his employees
Schumacher spent just half a season with Jordan before moving to Benetton and beginning his journey to the top. 1991 was the year Jordan began his journey in the sport, and according to Webster, he amassed a huge fortune in his 14 years in F1.
'Eddie Jordan was a bad man during much of his time in Formula 1,' Webster wrote. 'He exploited his employees, pleading continually poverty and paying them peanuts while his bank accounts in Ireland piled up with tax-free dollars.'
Michael Schumacher (Jordan 191) – Belgian Grand Prix – 1991. #F1 pic.twitter.com/shsxNb2X84

— F1_Historical (@Historical_F1) February 27, 2022
Private investigator threatened Eddie Jordan with police
Webster revealed that former F1 supremo Bernie Ecclestone handed out $10 million in cash to Jordan, which he deposited in his personal bank account. He also took $14 million from Honda as compensation charges that he didn't share with the team and took for himself.
However, famous British private investigator Dominic Shorthouse threatened to report him to the police which is why he gave the $14 million up.
Webster's revelations are huge, but he does not care about the consequences. He is absolutely sure that Jordan looted money from the team, and isn't worried about getting sued.
'If Eddie sued me then, during discovery I would get access to those bank records in Ireland and then the truth would be out in public domain,' Webster adamantly added.
Also read: Adrian Newey recalls how 4-time World Champion learnt a lesson after Canadian GP loss
---
Share this article