"I didn't hear anything from the FIA" – Fernando Alonso trolls Lewis Hamilton for complaining on team radio at Hungary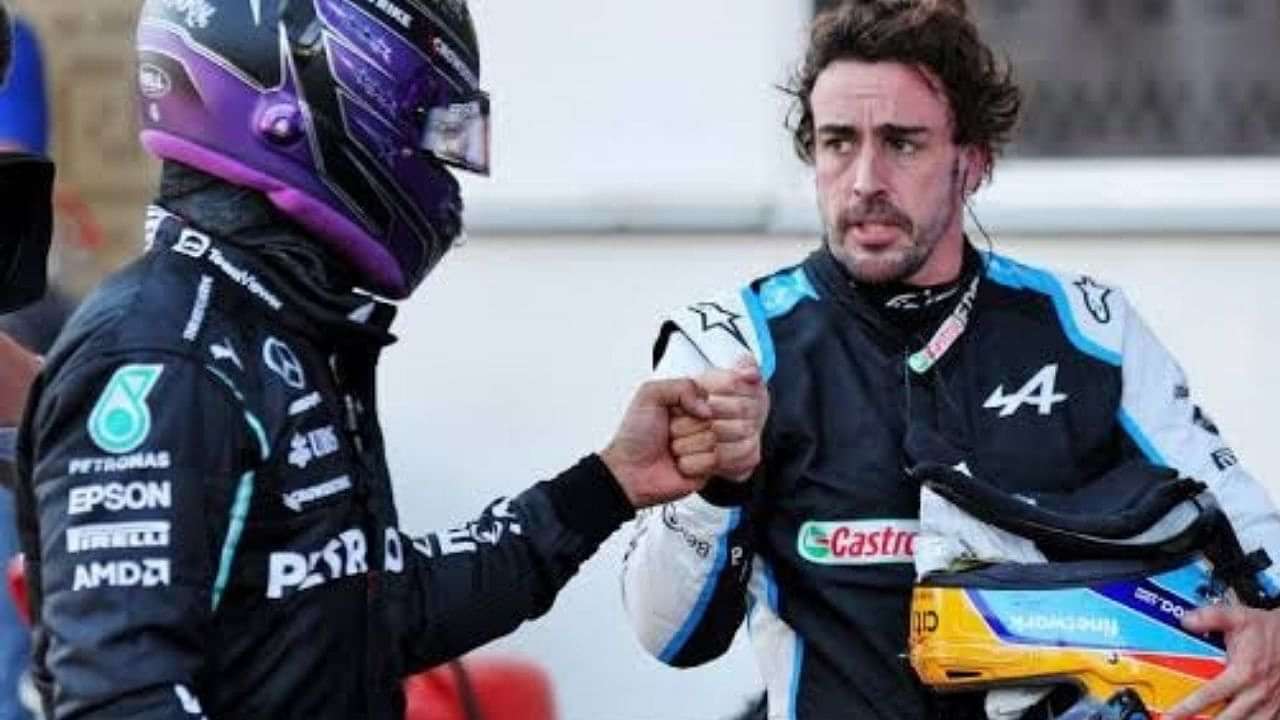 "I didn't hear anything from the FIA" – Fernando Alonso wasn't impressed with former McLaren teammate Lewis Hamilton after his complaints against the former's driving on the Mercedes team radio at Hungary.
Fernando Alonso and Lewis Hamilton turned back the clock, as they battled for track position at the Hungarian GP. Despite Hamilton's Mercedes having the superior car advantage, Alonso did well to hold him off for quite a long time. That was enough for Alonso to help his teammate Esteban Ocon win his first-ever Formula 1 race.
Loading embed tweet https://twitter.com/F1/status/1421920920977821697?ref_src=twsrc%5Etfw
Hamilton wasn't happy with Alonso's defence and complained on team radio at  "at this speed" Alonso's defending was "dangerous". The outspoken Alonso had a wonderful defence for this too after the race, speaking to Ziggo Sport. 
"Lewis always complains. I didn't hear anything from the FIA so I guess it's okay.
"I didn't know that probably that was enough to hold the victory for Esteban but anyway it was ten laps from the end, we tried to hold the position but eventually it was not possible.
"Lewis had an amazing pace in the last couple of laps, it was not enough. Honestly, I think that Lewis was making a small mistake in the last two corners, that's my honest opinion. Because he had so much pace, you can't take eight laps to pass with that pace advantage.
"And in fact, after changing a few lines, he could pass Carlos [Sainz] immediately one lap after. It was not difficult to pass, but it took him four or fiver laps to figure it out, that's my opinion.
"Obviously for the team the victory is amazing. It was lucky with the first start but we've been unlucky at other races so we will not say sorry that we were lucky."
Read More "This is the Hamilton-Alonso battle I've been waiting 10 years"– Fernando Alonso puts his body on line for Esteban Ocon's win
---