"I Love Hamilton": Why Lewis Hamilton Is Zoey Deutch's Favorite F1 Driver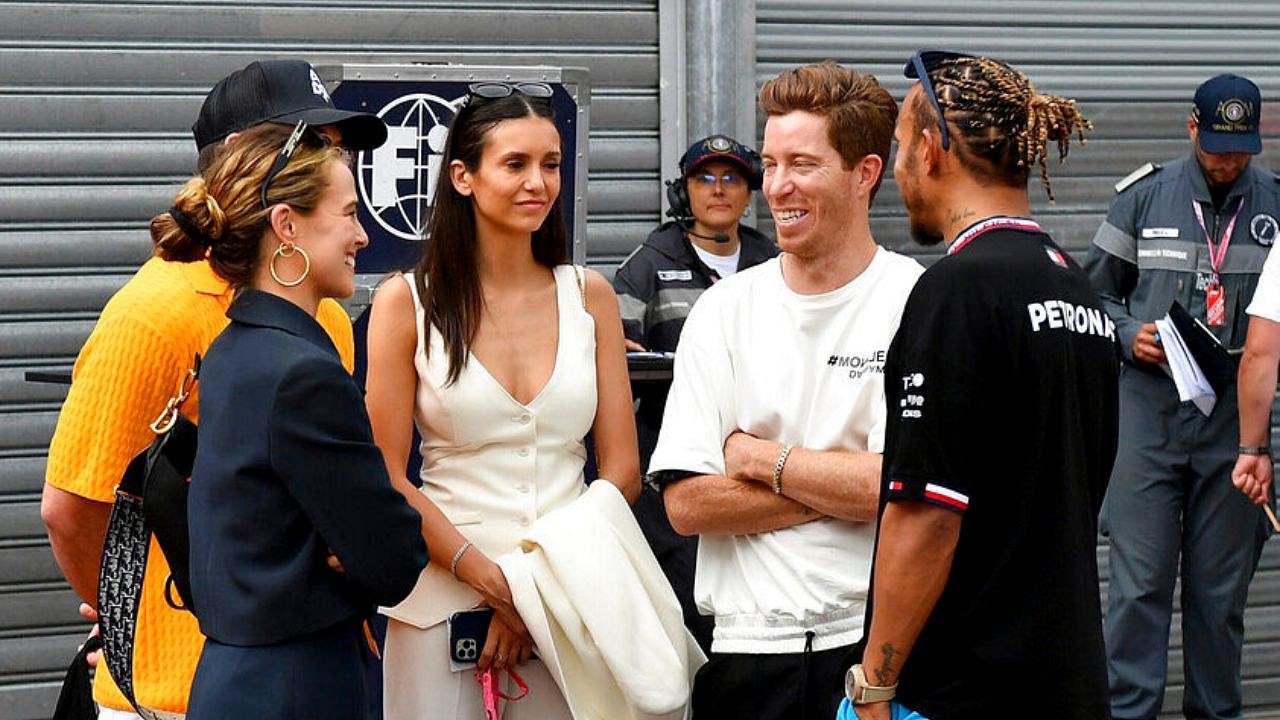 Lewis Hamilton is statistically the greatest F1 driver in Formula 1. With 103 Grand Prix wins and seven-world titles under his belt, he is certain to attract a significant fanbase.
But apparently, he also has a massive following among high-profile celebrities. So, Hollywood actress Zoey Deutch, according to her own words, is in love with Hamilton and claims that he is his favourite driver.
It's not the first time from across the Atlantic ocean that the mega-celebrities like to be around Hamilton. From Brad Pitt to Michael Jordan and Tom Brady, the seven-time world champion has a huge appeal among the American greats who have recently started enjoying F1.
Also read: Lewis Hamilton Opens Up About His Dating Rumours With Natasha Bedingfield
Why Zoey Deutch loves Lewis Hamilton?
In the summer of 2022, Dutch went to watch the Monaco Grand Prix, and it was her first F1 experience. Over there, he couldn't get his usual success. The American actress was yet impressed by him because of his kindness.
"Okay, I love Hamilton!" said Deutch on a podcast. "Hamilton, we loved meeting him. He was very, very kind. Special, wonderful." Apart from Hamilton, Dutch is obsessed with Valtteri Bottas and Daniel Ricciardo.
Sir Lewis Hamilton, Shaun White, Nina Dobrev ve Zoey Deutch. pic.twitter.com/RWWcsINRJD

— Hamilton Türk 🇹🇷 (@HamiltonTurk) May 28, 2022
Coming to the team principals, the American actress thinks that Toto Wolff is extremely elegant and polite. She finds him attractive overall and believes he is contrary to his Netflix's Drive To Survive reputation, where he is shown as ruthless and cold.
Valtteri Bottas was such a team player
While several American celebrities associated with Hamilton could have their F1 knowledge limited to him, Deutch seems to have impressive knowledge about the sport and could be following regularly.
She praised Bottas as one of the best team players ever. She was referencing the Finnish driver complying with his deputy role at Mercedes as really impressive, and she finds him at the pinnacle of sportsmanship.
Bottas played a great team member for the Silver Arrows and was a key member in their dominance in F1 over the last decade. In 2022, he moved to Alfa Romeo and would be representing them ahead of the new season.
Over there, he admitted that he has more freedom in his new role as he is the team leader there against Guanyu Zhou, who has just come out of his rookie year.
Also read: Charles Leclerc Once Misunderstood Fans Rooting for Him As Sergio Perez's Fans
---
Share this article