"If I were another driver, he wouldn't have done that"– George Russell hits on Valtteri Bottas' 'reckless defence'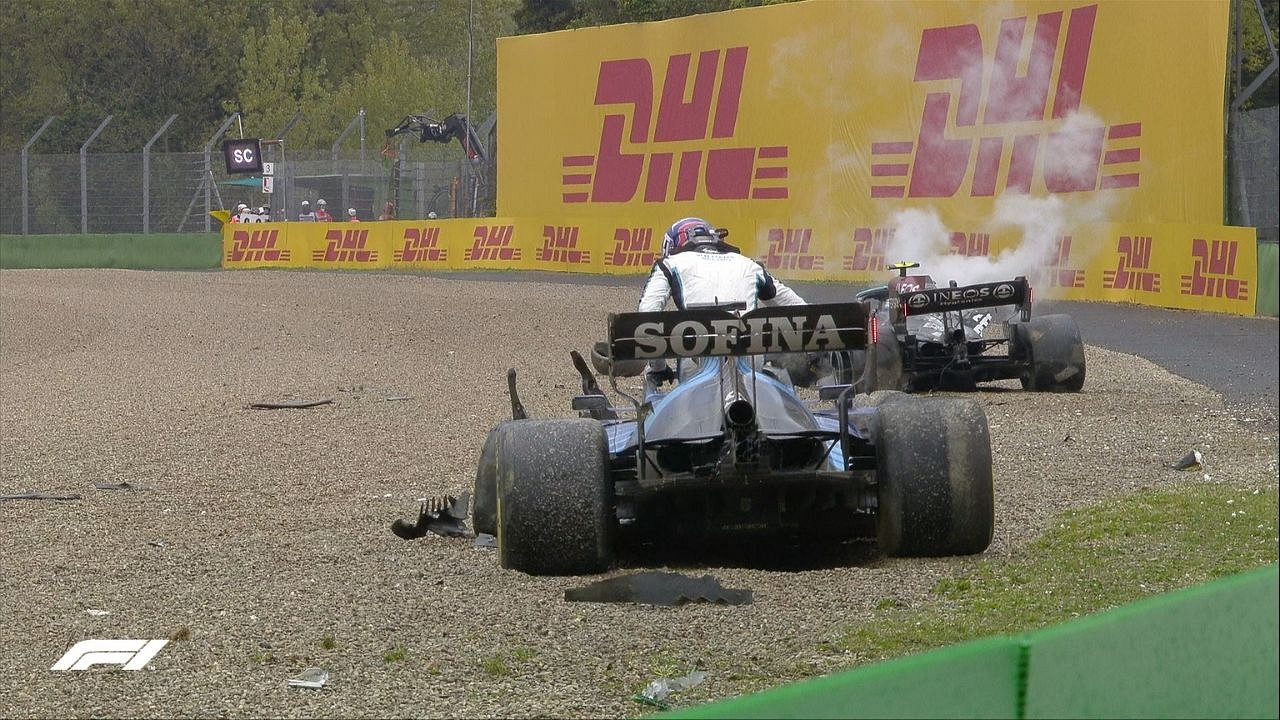 "It is incredibly dangerous"– George Russell presents his defence against Valtteri Bottas crash; claims Finn's defence to be dangerous.
Valtteri Bottas was already having a poor day on the track when George Russell was about to overtake him but instead barged into him, causing a massive collision and ending each other's race.
On the footage, Bottas was displeased with Russell and even showed him a 'middle finger' to express his displeasure with his Sakhir Grand Prix teammate.
But Russell thinks he is innocent and explained where Bottas where Bottas was wrong, when the former was about to surpass him; he terms his approach as dangerous.
"I was coming up to Valtteri massively fast. I had the slipstream. I had the DRS. And just as I pulled out, he jolted very, very slightly to the right – which is a tactical defence that drivers in the past used to do. It was the Verstappen move of 2015," said Russell.
"There is a gentleman's agreement that is not what you do because it is hazardous. In arid conditions, I would have been fine, but it put me onto the wet patch, and I lost it.
"An unfortunate incident, but we're going at 200mph. It would be best if you respected the speed and the conditions. I asked him if he was trying to kill us both. We're going incredibly fast, and we know the conditions…"
A P9? What's that for Valtteri?
Williams for the first time was starting from so high in the grid, and genuinely posed a chance for earning a few points, but an earlier crash of Nicholas Latifi and followed by this incident spoilt their hopes.
"In his eyes, he's not really fighting for anything. A P9 for him is nothing, but for us, it's everything. I'm going for the move, the move would have been effortless and there's absolutely no reason to jolt like that.
"As I said, it's a gentleman's agreement between the drivers; we've always said it's going to cause a massive collision one day. And here we are.
"We're both grown men, and we'll have a conversation and talk about it. I'm sure he's upset and frustrated with me, as I am with him. The faintest of movements when you're travelling at 200mph is actually a massive thing."
"And it's not just the speed; it's the speed difference. I'm probably going 30mph quicker and about to overtake him. Perhaps if I were another driver, he wouldn't have done that."
---