Max Verstappen and Toto Wolff Once Slammed a Bunch of 'Brainless' Fans For Sexually and Racially Abusing Others During Live Races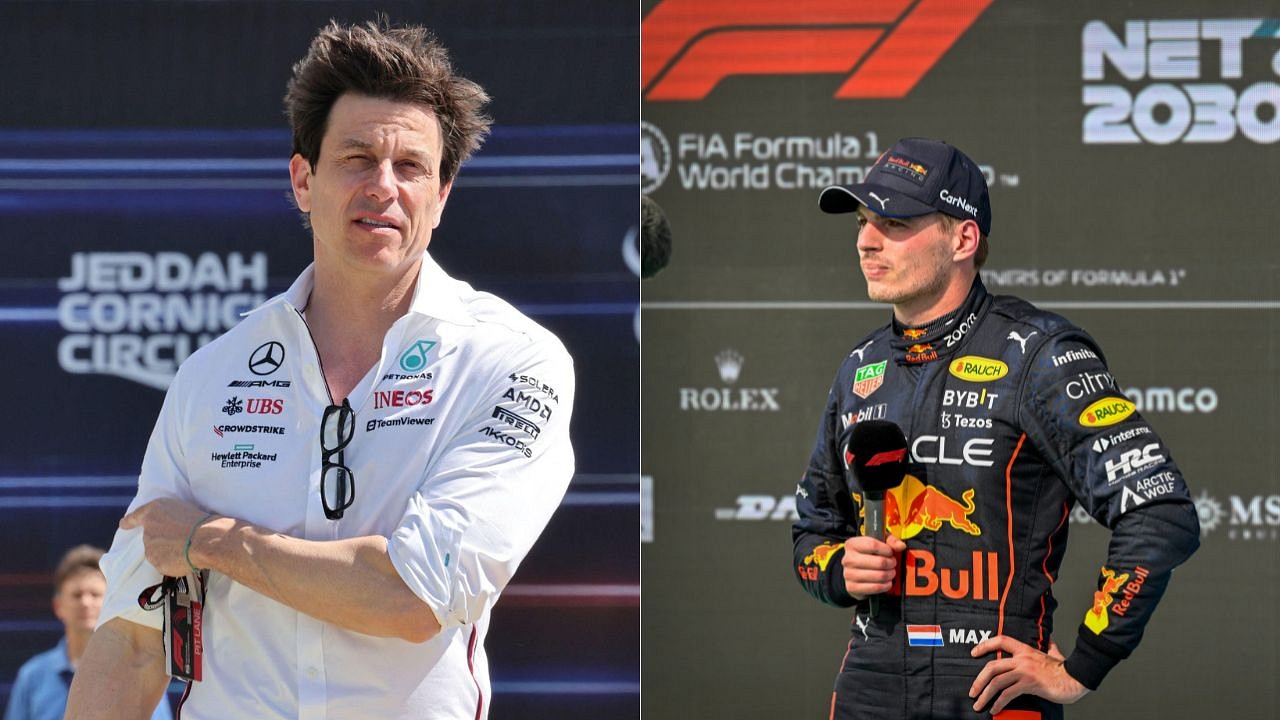 Max Verstappen and Toto Wolff once called out a set of fans last year for misbehaving in the stands after consuming alcohol. Their remarks came at the 2022 Austrian Grand Prix after several fans took to social media to complain about the sexual, homophobic, and racist abuse they faced while in attendance at the race.
While F1 labelled the incidents as 'unacceptable,' Verstappen and Wolff insisted that the motorsports bodies should do more to ensure such events do not repeat.
Max Verstappen condemned abuse at last year's Austrian GP
Even though the Austrian Grand Prix is Red Bull Racing's home race and several fans had come to support Max Verstappen, the Dutchman did not shy away from making his feelings clear about the abuse some of the fans faced.
While speaking at his press conference, the 25-year-old explained how such things were 'not OK.' He added that one should not need his opinion on the issue as there "should be a general understanding that these things shouldn't happen."
— Formula 1 (@F1) July 10, 2022
When it came to what can be done to prevent such issues from taking place, Verstappen added that there could be an improvement in security and supervisors.
He also added that there should be a limit on the amount of alcohol that is sold to the fans. However, he made it clear that the intake of alcohol should not be an excuse for fans for doing 'stupid things' anyways.
Toto Wolff went further in slamming such fans
Following the conclusion of the 2022 Austrian Grand Prix, the Mercedes F1 team was contacted by a woman who made some shocking revelations about the incidents she faced in the stands. The woman, who was a supporter of Lewis Hamilton, told the Mercedes team that she had her dress lifted by a group of drunk fans.
On being informed about the same, an enraged Mercedes team principal Toto Wolff said (as quoted by motorsports.com), "If you abuse, in whatever way, sexist, racist, homophobic, you're just simply brainless, and no alcohol can excuse that."
The Austrian motorsports executive added that while they wanted the sport to be polarized, they under no circumstances want to see 'idiots' abuse others. Wolff concluded his remarks by clarifying that such incidents should be condemned and that the perpetrators must be asked to '**ck off.'
---
Share this article