Pierre Gasly Brings Daniel Ricciardo to the Alpine Fan Forum With a Hilarious Dance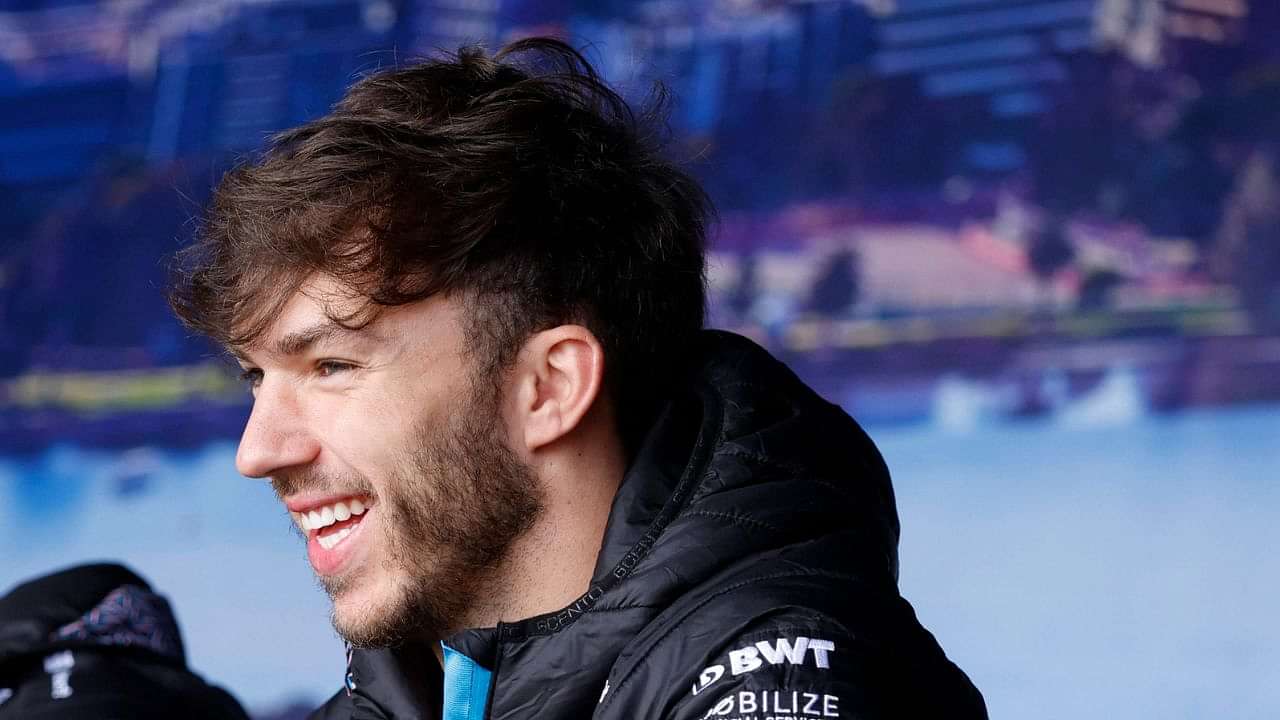 Formula 1 is in Australia and who's more famous than Daniel Ricciardo in the country at the moment? None. Pierre Gasly used this opportunity to show his affection towards the Red Bull star and to the country as he brings him to the Alpine fan forum in an uncharacteristic way.
As seen in the footage, the Frenchman brought Ricciardo with a hilarious dance. However, it wasn't the Honey Badger in person, but a cut out of his big smiley face.
Loading embed tweet https://twitter.com/pierregaslayy/status/1642007070688915456?ref_src=twsrc%5Etfw
As the announcement was made to call Gasly in the fan forum, he arrived with the cutout in his hand. He arrived and stood next to his teammate, Esteban Ocon, and the hosts.
Then he went on to put the cut-out on his face to reveal the fascinating dance. This left the audience present there, cheering louder than ever. Moreover, the hosts, as well as Ocon, cracked up on the move.
Pierre Gasly and Daniel Ricciardo share an amicable relationship
Gasly and Ricciardo have always shared a great relationship between them. Apart from having the Red Bull and Toro Rosso [AlphaTauri] connection, the two often tease one another on the grid.
With the Frenchman always on the receiving end of the Australian's constant funny call-out. On occasions more than once, the Honey Badger, who's always an outgoing personality, was seen calling out the Alpine driver with a "Pieeerreeee Gaaasllly" tone.
This is a common sight if the 27-year-old is having an interview and the 33-year-old walks past. Moreover, one-time Gasly was so impressed that he acknowledged Ricciardo's efforts and said he was getting better day by day.
Gasly out-qualified his teammate for the first time
As the sport is in Australia, Daniel Ricciardo's country has been favorable to the Frenchman. For the first time in his Alpine career, the former AlphaTauri man managed to out-qualify his teammate, Ocon.
The 27-year-old managed to bring out a blistering lap that saw him make the cut to Q3. While his compatriot was left out by seven-thousandth of a second in Q2. Gasly starts Sunday's race from P9, while Ocon starts from P11.
In the last two outings in Bahrain and Jeddah, his compatriot Ocon beat him twice in the qualifying, but this time it was two-one to the former Red Bull star. With two Frenchman in a French team, things are expected to fire up as the season goes on in Alpine.
---