Rory Byrne: The man behind all of Michael Schumacher's title-winning cars at Benetton and Ferrari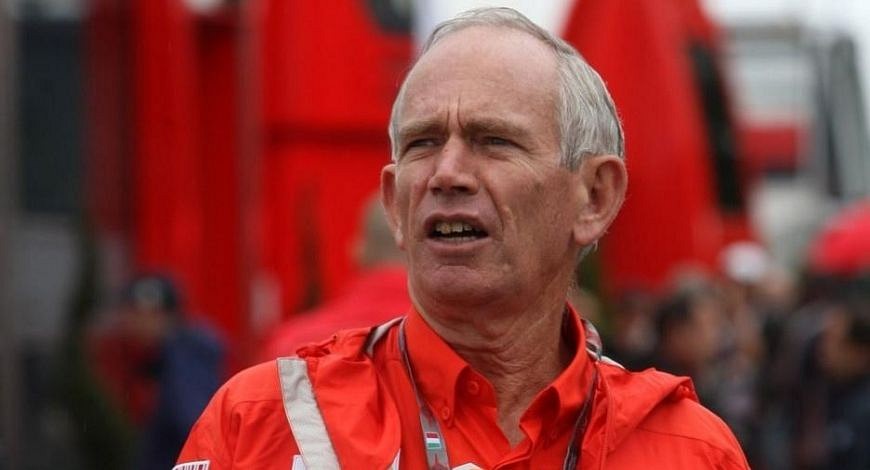 Rory Bryne is one of the greatest car designers in F1 history, seeing his cars dominate the late 90s and early 2000s in Formula 1.
Ferrari yesterday announced a restructuring of their technical department, after a woeful start to the 2020 season. This after Team Principal Mattia Binotto had come under tremendous pressure to change fortunes.
Announcing the change, Binotto put up an official statement, highlighting the revamped structure. "A change of direction was needed to define clear lines of responsibility and working processes, and at the same time, reaffirming the company's faith in its technical talent pool."
A new organisation for Scuderia Ferrari Mission Winnow
➡️ https://t.co/iNgrvTGmrf#essereFerrari 🔴 pic.twitter.com/CKElsDaeSC

— Scuderia Ferrari (@ScuderiaFerrari) July 22, 2020
"The department run by Enrico Cardile will be able to count on the experience of Rory Byrne and David Sanchez."
As a result, the newly-created Performance Development department will be led by Enrico Cardile. It will see Rory Bryne play a more prominent role in Ferrari's car development. Notably, Bryne has been a major influence in Ferrari's dominance in the initial years of this millennia.
Rory Bryne – The man with the Midas' Touch
The South Africa-born engineer is the third-most successful car designer in F1, after Adrian Newey and Colin Chapman. Newey is currently a senior figure in the Red Bull racing team, responsible for Sebastian Vettel's success there.
Incredibly, Bryne's cars have won 99 races, resulting in seven constructors and driver's titles each. All seven of Schumacher's title-winning cars were designed by Bryne. Out of which, two were won at Benetton in 1994 and 1995, and then five consecutive titles at Ferrari from 2000 to 2004.
Bryne was part of Ferrari 'dream team' with Jean Todt, Ross Brawn, and Michael Schumacher in the hot seat. After all the success, Bryne announced his retirement, handing over the reins to his assistant Aldo Costa.
Return to a more prominent role in Ferrari
Bryne was however persuaded by the Ferrari hierarchy to continue in the Italian outfit in some outfit. He agreed, and the 'Design and Development Consultant' title was created for him. Since then, Bryne has continued in Ferrari in that capacity, but that is set to change.
The restructuring will see the genius designer working with Enrico Cardile, primarily to work on the 2022 car. This is significant as the new F1 regulations kick in from that year. Ferrari would be hoping that Bryne works his magic yet again, and return them to the pinnacle of Formula One.
---
Share this article