'Son of the Team Owner' Lance Stroll In Big Trouble As Fernando Alonso Left Alone In Mercedes Battle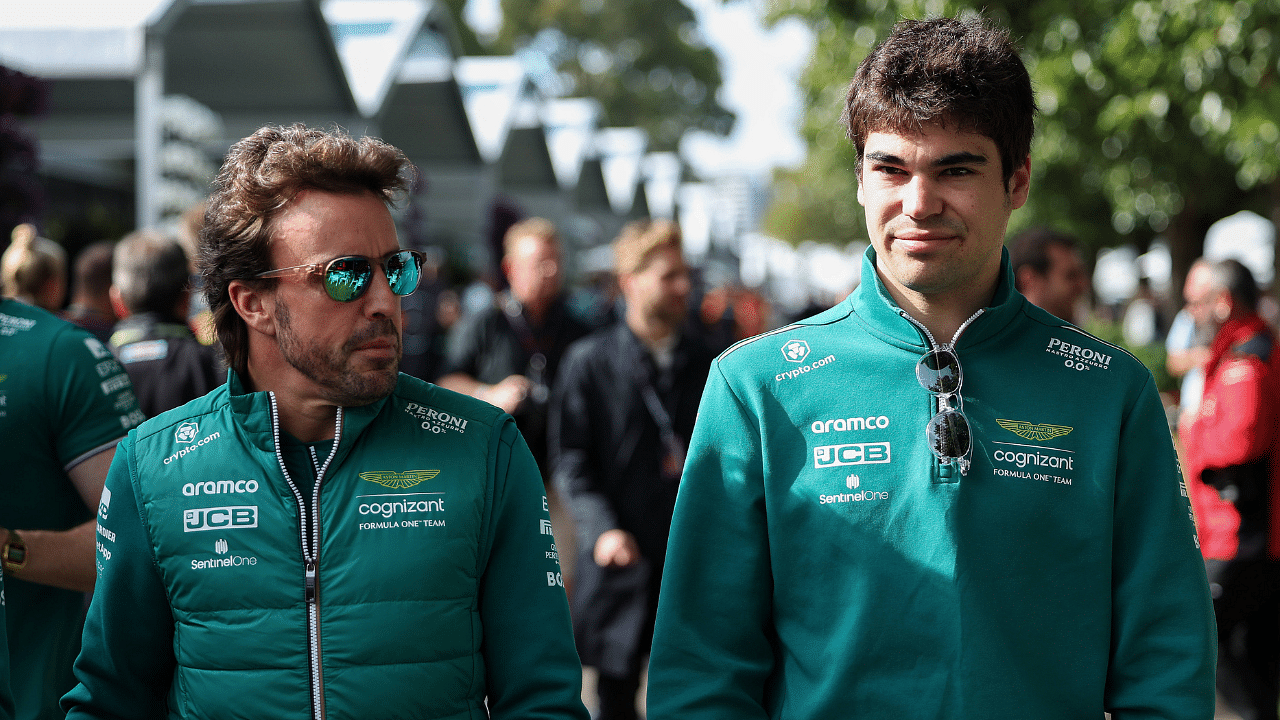 After his heroic showing in Bahrain, Lance Stroll has been lost in the shadows of Fernando Alonso's back-to-back podiums and ever-increasing F1 glory. With Alonso carrying the weight of Aston Martin's success in the constructor's battle against Mercedes, eyes turn to Stroll, who is yet to make a significant contribution.
Mercedes is currently an injured team still recovering from the brutality of the 2022 season. Still struggling and underperforming, it says a lot that only one point separates them from Aston Martin on the constructor's board. Of the 120 points holding the green team in second place, 90 have been from Alonso's pocket.
Thus, while there is much to celebrate in Alonso's return to podiums, and his P3 in the driver's standings, it should not distract from the fact that Stroll's lack of points could impact their team battle against the 8-time champions.
Lance Stroll given wake-up call as Aston Martin-Mercedes margin narrows
In F1, there are two universal truths: every point matters and your teammate is your biggest rival. Lance Stroll is stuck trying to live up to both.
In a recent episode of BBC's Checkered Flag Podcast, the spotlight was predominantly on Fernando Alonso. Which, in turn, brought Stroll into question. Andrew Benson commented that the fact that Stroll was "the son of the team owner" was the only motivation behind Alonso's recent show of support.
Loading embed tweet https://twitter.com/AstonMartinF1/status/1664647260129427458?ref_src=twsrc%5Etfw
Benson further stated, "In the first three or four races, Stroll was doing pretty well. He's had a couple of bad weekends in Miami in Monaco. some of it was bad luck and some of it wasn't."
Having failed to score points in the last few races, Stroll has fallen way behind Alonso. As Benson stated, "The key point is Alonso is out-performing Stroll to a level that his previous teammates have not done. They've all generally out-performed him, but Alonso has taken it to another dimension."
Loading embed tweet https://twitter.com/alo_oficial/status/1662904291395350528?ref_src=twsrc%5Etfw
Benson goes on to make a poignant observation that CEO Martin Whitmarsh had warned Stroll of Alonso: "You've got to know what to expect with Alonso. He's everything that you've heard about. He can be high-maintenance, he's very demanding but he's an unbelievable driver and he's going to give Lance the biggest test he's ever had and you've got to be ready for that." 
And that's far from what is happening right now. The reason Stroll is facing so much criticism is that he has the potential to finish higher on the grid. He also has the car to do so. All that's left is the result.
Fernando Alonso vouches for Stroll
What Andrew Benson was talking about was Alonso's claim that Stroll has the pace to perform. During the Spanish GP weekend, Alonso stood up for his teammate amid all the criticism he was facing.
Loading embed tweet https://twitter.com/astonmartin/status/1662761667875287041?ref_src=twsrc%5Etfw
"He is providing the right feedback, info about strategy and everything. So I really hope for him that he has more luck because I don't think he is missing any pace. Just opportunistic moments that were not on his side."
Alonso is 66 points ahead of Stroll, which shouldn't be the case considering Aston Martin's brilliant performance. Its time Stroll pulls his socks up, and silence the noise with a roaring celebration of his own.
---