F1 Representative Will Buxton Fumes at FIA For Penalizing Fernando Alonso After Saudi Arabian GP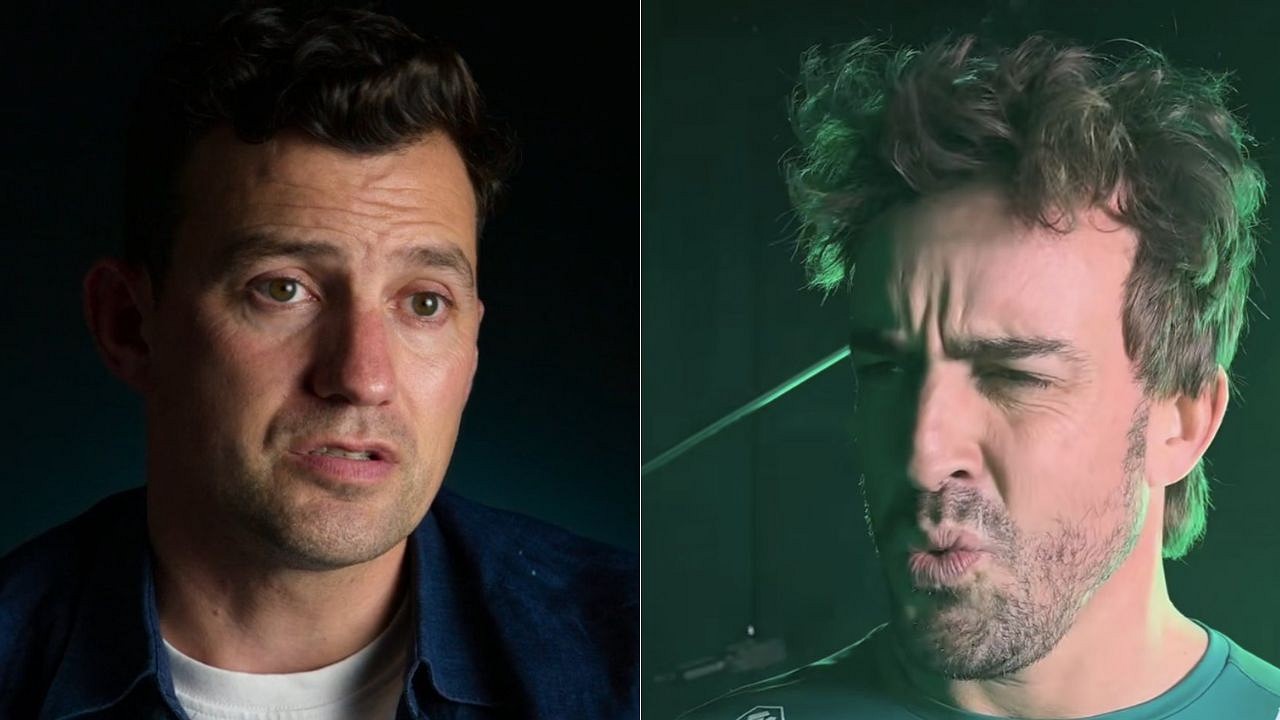 British reporter Will Buxton vented his frustrations after Fernando Alonso was stripped off a podium finish on Sunday. Alonso had finished the Saudi Arabian GP in third place and looked on course to clinch back-to-back podiums for Aston Martin.
However, only after the race did the team realize that the Spaniard was given a 10-second penalty for not serving his prior penalty correctly. This 10-second penalty was in addition to the 5-second penalty Alonso had received earlier in the race for his incorrect starting grid position.
Will Buxton fumes at FIA's rules
After the Saudi Arabian Grand Prix, Will Buxton took to social media to vent out his frustrations at FIA's rules. The British presenter was furious as the FIA imposed two similar penalties in two consecutive races without giving proper guidelines.
If the FIA is going to penalise teams for doing their own timings on when their car stops and when their crew get to work they need to install their own timers on the pit gantries so there can be no debate. Two penalties in two races doesn't reflect well on the process.

— Will Buxton (@wbuxtonofficial) March 19, 2023
Buxton believes the FIA and the teams use two different methods to calculate the time of the penalty served. And since they don't use the same method, there has been confusion regarding the same for a second race running.
He followed up his previous post with two other Tweets to explain how this issue could be rectified. Buxton sees no reason why the FIA could not have informed Aston Martin about Fernando Alonso's penalty earlier. He believes that the FIA had 60% of the race to think over it.
There was 60% of the race to review Alonso's stop and inform of a penalty.

And like Ocon in Bahrain a debate as to whether touching the car should be counted as working on the car.

Maybe in the case of an in race time penalty, teams can't leave garage until time served.

— Will Buxton (@wbuxtonofficial) March 19, 2023
Buxton explained how the FIA could avoid confusion regarding teams serving penalties incorrectly via his third Tweet. The British presenter believes that the FIA representative and the team must be in close proximity to understand when they can start working on their driver's car. He concluded by stating that it shall not 'be too hard.'
Perhaps create a marked box 1 metre outside the car's marks in the pitlane. Team must stay outside this box. When car comes to a stop an FIA representative hits a start button. Time runs out, a light on gantry goes green, team can move inside 1m box.

Can't be too hard.

— Will Buxton (@wbuxtonofficial) March 19, 2023
Fernando Alonso's penalty promotes George Russell to third
Consequently, of Fernando Alonso getting a 10-second penalty, Mercedes' George Russell was promoted to third in the Saudi Arabian GP. Meanwhile, Alonso was demoted to fourth, just ahead of fifth-placed Lewis Hamilton.
With Alonso missing out on third, he will have to wait a little while longer before he can clinch his 100th F1 podium. Considering the staggering pace of Aston Martin, it seems that he should achieve this milestone sooner rather than later.
The attention will now shift to the Australian Grand Prix, which takes place in two weeks. The race weekend in Melbourne will happen from March 31 to April 2.
---
Share this article