Why WWE should not have a battle royal honoring The Fabulous Moolah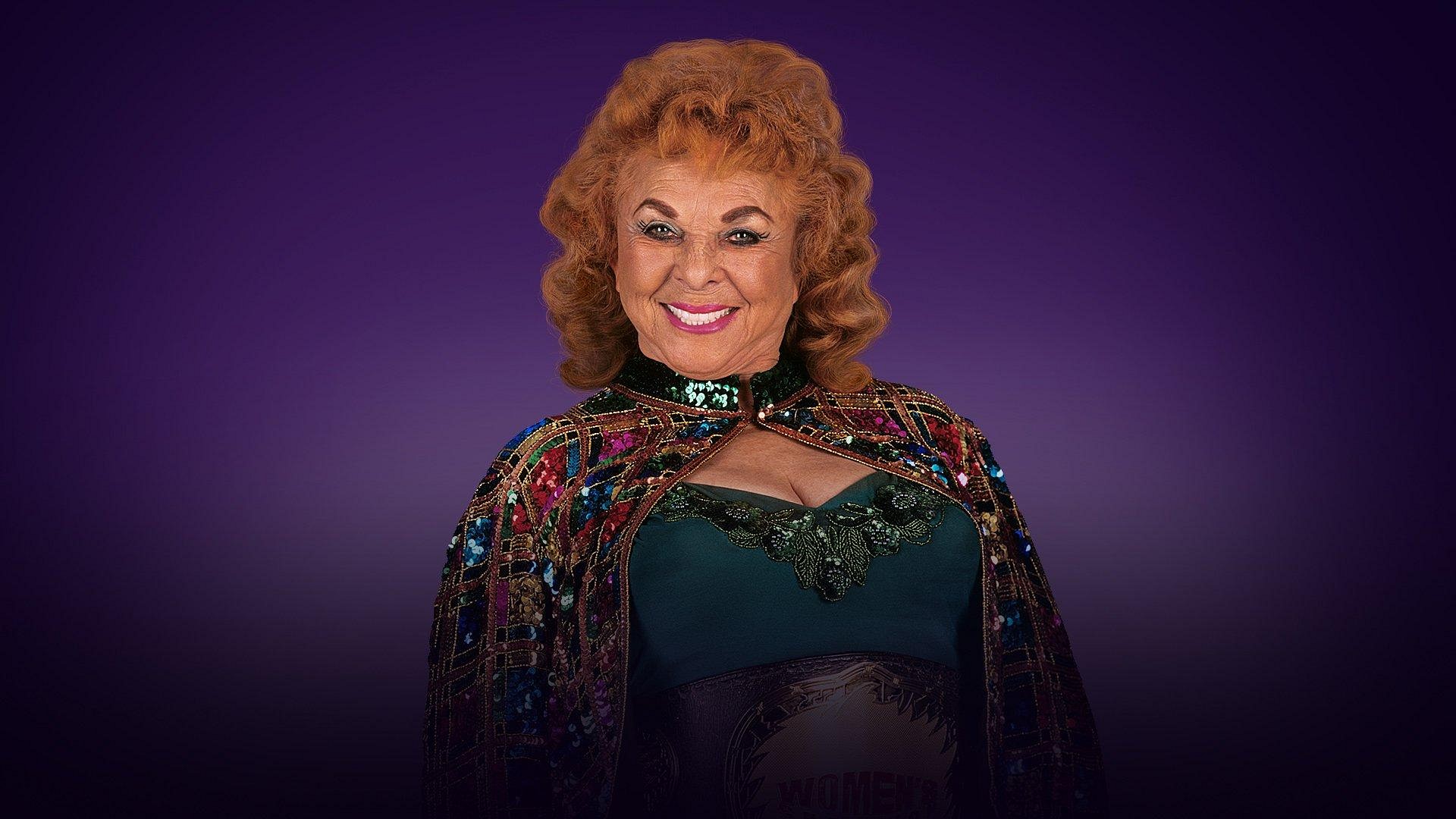 WWE is currently facing a lot of Backlash from the fans because they named a battle royal after WWE hall of famer The Fabulous Moolah.
Even petitions have been made and WWE have disabled comments on the battle royal announcement video. In this article, I will show you the true colours of Moolah and why people are so much against her.
Mary Lillian Ellison, who would later go on to become The Fabulous Moolah, was born on July 22, 1923, in Kershaw County, South Carolina. The youngest of five kids, her parents owned a farm, a grocery store, and a service station, but the family was still struggling.
After her mother died of cancer, Mary moved in with her grandmother and, at age eight, started working on her cousin's cotton farm to make money. Having discovered wrestling at age 10, Mary knew two things: that she wanted to be a wrestler and that she never wanted to be poor again.
At age 14, Ellison graduated from high school and married a 21 year old named Walter Carroll. Together they had a daughter named Maretta, but, at age 15, Mary divorced Carroll and left the baby with a friend to pursue a future in professional wrestling.
Every single shady thing that The Fabulous Moolah has done in her life can be attributed to one key thing from her past: her fear of going poor. Moolah never wanted to return to that lifestyle, and it was this fear that led her to success.
It was also this fear that drove her to screw over anyone she could in an effort to make as much money as she could. Moolah's greed caused the suffering of countless women throughout her career, and the stories I'm about to bring up are only a handful of those instances.
Over the years, various female wrestlers have come forward with stories accusing Ellison (Fabulous Moolah's real name) of being a pimp that often provided various wrestling promoters with unsuspecting female wrestlers that would be used as sex objects.
One of the most notorious accusations is from the family of Sweet Georgia Brown (Susie Mae McCoy). McCoy, who was trained and booked by Ellison and her then-husband Buddy Lee, told her daughter that she was often raped, given drugs and made an addict in an intentional attempt by Ellison and Lee to control her.
Ida Martinez, who wrestled during the 1960s, also recalls that many of the regional promoters "demanded personal services" before they would pay the female wrestlers.
In the Moolah compound, Moolah used to 'train' the wrestlers. Actually, the experienced trainees trained the rookies, and were not paid for it. Trainees were forced to give the training fee, which amounted to somewhere near 1500 USD, and had to also pay 20-30% of their booking fees to Moolah.
Actually, Moolah got the paychecks first, and deducted the above-mentioned percentage from the check for herself, then also deducted rent and other stuffs. The trainees were often left in debt, instead of earning.
That's how Moolah stayed Women's champion for so many years. She never wanted to lose her place and used her name and authority to retain the championship. She retained it until she was in her early 60s. Finally, she lost the title to Wendi Richter, but won it back 2 years later in what is known as "The Original Screwjob".
Wendi Richter and WWF couldn't agree to terms on a new contract, but, to Richter, there was no reason to worry about this since she was the WWF Women's Champion. Even if plans for a new contract went south, Richter had no intention on leaving the company with the title and assumed she would just drop it on her way out.
But that's not what WWF thought, and on November 25th, 1985, WWF scheduled Richter to defend her championship against "The Spider". Though she wasn't told who her opponent was under the mask, Richter immediately could tell that The Spider was Moolah, as it was a cheap flimsy costume.
"All I knew was, with [Moolah], I've got to look out for myself," Richter said in the interview. "Everything. She'll try to hurt you. She'll try to pin you. And I knew she couldn't pin me. She couldn't. But what I didn't count on was the referee getting paid off." Actually, Richter kicked out at 1 but the referee counted 3 anyway.
In a 2002 interview, Luna Vachon claimed that when she was sixteen years old and training at Ellison's camp, Ellison sent her out of state to be photographed by an older man.
Although she remained clothed during the photo shoot, Vachon stated she felt taken advantage of by Ellison and the older man. Vachon also stated that her aunt, Vivian Vachon, witnessed Ellison abusing alcohol and having sex with her female trainees.
Sandy Parker, a lesbian former pupil of Ellison's, also claims that Ellison forbade her from going to any gay bars and tried to press her to date men. Parker says this enranged her, because "(Moolah) was two faced because she had her own little dalliances that we all knew about."
As well as allegedly exploiting female wrestlers sexually, Ellison has been accused of using her financial influence to control the women's wrestling scene and ensure that other women did not gain greater recognition.
In addition to being a key participant in the original screwjob on Wendi Richter, Ellison used her influence to take over the spot originally held by her protégé Mad Maxine on the animated series Hulk Hogan's Rock 'n' Wrestling.
Maxine was about to receive a big push by Vince McMahon but left the WWF shortly afterwards, as Ellison was unwilling to provide her with additional bookings. Numerous other former trainees defected from Ellison after growing tired of sharing their paychecks with Ellison.
Women wrestlers including Vivian and Luna Vachon, Ann Casey, and Darling Dagmar moved into other regions where Ellison had less control and negotiated their own payouts with promoters.
Both Judy Martin and Leilani Kai told in later interviews that Moolah would collect the women wrestler's pay from promoters, and after taking out her own pay, would only give the girls half of the money they were owed (keeping half of their pay for herself, plus her own pay) and telling them that was all the promoter gave her to give them.
Martin stated that shortly before Ellison left the WWF in 1988 (shortly after falling out with Martin and Kai due to Ellison no longer receiving their booking fees), she sabotaged the duo while they were touring Japan.
Martin stated that Ellison contacted Japanese promoters and informed them that the Jumping Bomb Angels  were supposed to drop the WWF Women's Tag Team Championship to The Glamour Girls (Martin and Kai) before they returned to the United States.
This was contrary to the booking decision made by Pat Patterson before the Japanese tour began. Unable to reach Patterson by telephone, Kai and Martin agreed to win the titles from the Angels since Ellison had already misinformed the Japanese promoters.
Martin stated that upon returning to the United States, Patterson was angry with them and confirmed that nobody within the WWF made the decision for the title change and that due to her long-standing relationship with the company, the WWF refused to listen to their explanation of Ellison's deceit.
Shortly thereafter, the WWF phased out the WWF Women's Tag Team Championship. In a later shoot interview, Leilani Kai told that had things gone as the WWF originally planned, The Glamour Girls would have had a title match against the Jumping Bomb Angels at Wrestlemania IV and that Ellison's actions had cost the four girls what would have been ultimately their biggest ever payday.
Women that chose to continue allowing Ellison to work as their booker were kept under tight control. Velvet McIntyre was forced to compete against Ellison (whom McIntyre stated she didn't care for) at WrestleMania 2 instead of competing during an all-women tour of Kuwait with a group of Ellison's other female wrestlers.
Their Wrestlemania 2 match lasted less than two minutes with the referee ignoring McIntyre's leg being on the ropes while she was being pinned. Women that did not agree to Ellison's booking fees faced limited options.
Rhonda Sing stated that Ellison contacted her and offered to let her wrestle Richter in a couple of pay-per-view matches for the WWF in 1985, but demanded she receive half of Sing's pay check; a stipulation Sing was unwilling to accept.
Penny Banner stated that her retirement was due in large part to Ellison refusing to allow any of her female wrestlers to accept bookings against Banner, which severely limited the number of bookings that Banner was offered by promoters.
When Moolah was 14, she had her only biological daughter, Maryetta Carroll, which she named after herself. When Maryetta was an infant, Moolah left her with a friend and, at age 15, went out to pursue a career in wrestling.
Moolah would later reconnect with her daughter, who she then forced into wrestling. Maryetta wrestled briefly as Darling Pat Sherry in the late '60s and early '70s and was best known for her Marilyn Monroe-like looks. She didn't last long in the business, and this newspaper clipping explains why:
"DAUGHTER OF "SLAVE GIRL MOOLAH" – Mary Carroll, 15 year-old wrestler and daughter of "Slave Girl Moolah" is shown in everyday dress and in her wrestling outfit. Police of Somerville, Mass., are seeking her mother on warrant charging neglect of the girl. Mary claimed she was forced to grapple even though ill."
As a note, Moolah and her daughter were on good terms by the end of Moolah's life. However, it's still worth a mention that, in her younger years, Moolah still forced her daughter to go out and wrestle regardless of her health, just so Moolah could have a little bit more money in her pocket.
Drugging of talent, forcing trainees to prostitution for money, and holding down the entire North American wrestling scene, especially killing the women tag team scene, to ensure that nobody surpasses you, just another Tuesday for The Fabulous Moolah.
LIST OF CRIMES BY MOOLAH
-FORCING TRAINEES INTO PROSTITUTION
-TAKING ADVANTAGE OF UNDERAGE GIRLS
-RAPING TRAINEES
-STEALING THE TRAINEE'S HARD EARNED MONEY, INCLUDING HER OWN DAUGHTER
-USING HER AUTHORITY TO CRUSH THE RISE OF INCOMING TALENT
and the list continues…
The article could've been longer, but I had to cut it short to reduce your valuable reading time. A huge amount of thanks to PurpleGato, who did a lot of original research on this topic.
By after reading all this, please conclude yourself, do you want a women battle royal named after her?
---