Felix Aliassime's coach talks about who the next Big 4 will be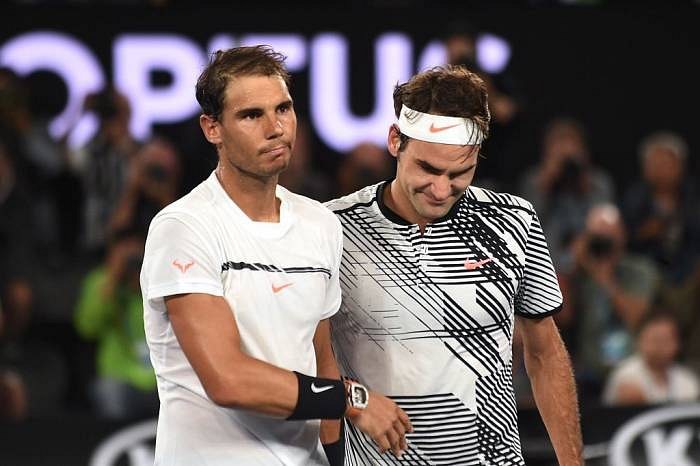 The Big 4 have dominated the sport of Tennis for the last decade now, with Djokovic and Murray joining Rafa and Roger at the top to transform tennis from a two horse race to four horsed one.
Ever since, the Big 4 have been hard to challenge except the few stray incidents of an outlier making it big during a Grand Slam.
Stan Wawrinka has posed a threat to Murray's existence in the Big 4 but for most part of the last decade, it has been these 4 men that have shared the top honours between them.
The new generation of players is here now and it would be interesting too see which of them take on the mantle of being the 'Big 4' of the new generation.
Felix Aliassime is one of those stars who could take the Tennis circuit by storm in the years to come. He is just 17 and is currently ranked 162 in the world, but is rated extremely high by a lot of Tennis pundits.
"Felix is a very athletic player but, being just 17, he can really improve every aspect of his game, physically and mentally; in the short term, we set to improve his transition to the net and his consistency on serve" said Fontang, Aliassime's coach.
"Also, Felix is a very matured guy considering his age, we can speak about many things besides tennis, he loves to visit cities when we are in the tournaments, he also plays piano and keeps studying." said Fontang, describing his pupil's character.
Aliassime's coach feels that Aliassime could be in the Big 4 in the years to come.
"I think that the next Fab Fours will be Zverev, Shapovalov, Felix Auger-Aliassime and Rublev. It's good for rising stars to have their own event (NextGen ATP Finals) and I think it's also the right moment to try new rules" concluded Fontang.
---