Genshin Impact Dehya Build: Artifacts, Weapons and Talent Materials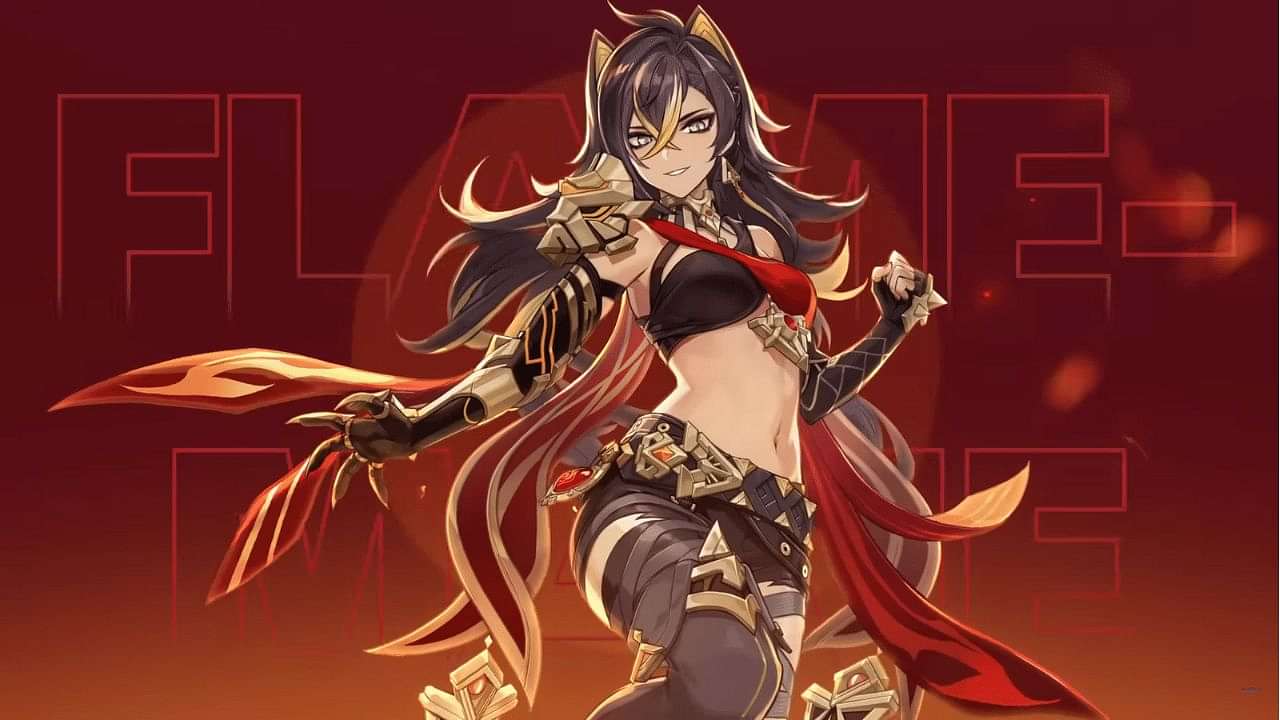 The Genshin Impact 3.5 update added Dehya as a playable character and being a Pyro character, optimizing her output can be tricky. Dehya is a Pyro claymore character who can create an AoE field and helps her allies. She can prevent them from taking a lot of damage and buffs a dynamic character's ability to resist an attack.
While she is a high-damage dealer, knowing her best build, artifacts weapons, and talents makes using her in the game easier. What is the best Genshin Impact Dehya Build?
Also Read: Genshin Impact Switch Release Date: When will the game release for Nintendo Switch?
Genshin Impact Dehya Build Artifacts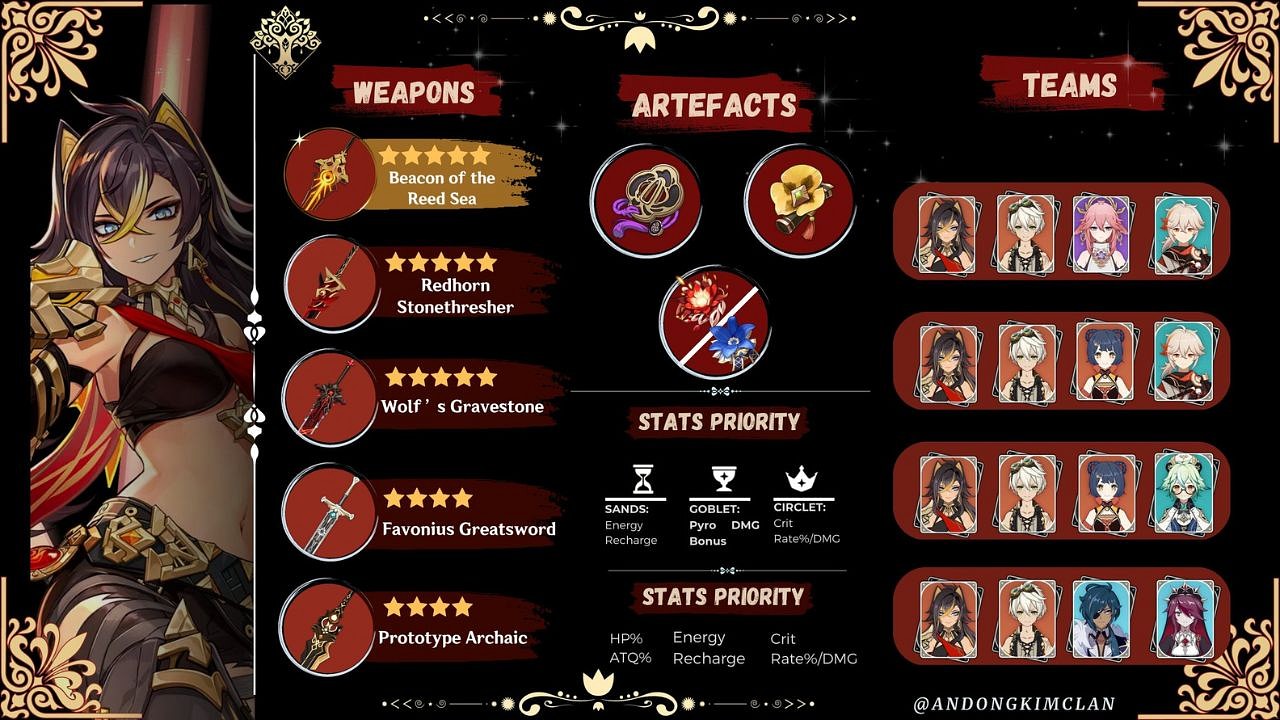 Since Dehya is so powerful, the artifacts she uses add to her capabilities. Her Crimson Witch of Flames Artifact helps escalate her DPS by 15 percent. In addition to this, the four-piece bonus adds to the damage of elemental abilities.
If players are not using the Crimson Witch of Flames Artifact, they can use Gladiator's finale build.  This will give Dehya an additional 15 percent ATK.
Best weapons for Dehya in Genshin Impact
One of the best weapons for Dehya would be the Beacon of the Reed Sea. Alternatively, travelers can use the Wolf's Gravestone and have the second-best attacks from them. Here are the specifications of both attacks, as given by GameWith.
Usage
Weapons
Details
Best

Beacon Of The Reed Sea

CRIT Rate 33.1%

– Dehya's signature weapon
– Passive can be maximized by Dehya
– Weapon has CRIT stats making it easy to build Dehya.
– Using a shield character on the team limits the effects, however.

Second choice
Wolf's Gravestone
ATK 49.6% (Lvl. 90)

– Great for main DPS
– Greatly increasing ATK of Dehya making it amazing for Main DPS.
– Can also boost the ATK of the team.
Ascension and Talent Material Requirement
Players will have to farm the Sumeru Desert region to get ascension and talent materials associated with Dehya. However, everything will be of use only when travelers defeat Shouki No Kami The Prodigal. After that, players can easily level up and Ascend Dehya.
Loading embed tweet https://twitter.com/AndongKimClan/status/1631934084342599681?ref_src=twsrc%5Etfw
The only way travelers will be able to make Dehya more impactful is by upgrading her Elemental Skill and Elemental Burst. This will be the first step before travelers look to upgrade the Normal and Charged combat modes. Here is a list of all the materials required to upgrade her elemental skills:
168 Sand Grease Pupa
Primary Ascension Materials

1 Agnidus Agate Sliver
9 Agnidus Agate Fragment
9 Agnidus Agate Chunk
6 Agnidus Agate Gemstone

Eremite drops:

18 Faded Red Satin
30 Trimmed Red Silk
36 Rich Red Brocade

Semi-Intransient Matrices drops:

46 Light Guiding Tetrahedron

420,000 Mora
412 Hero's Wit + 2 Wanderer's Advice
Also read: Counter Strike 2 rumors heat up as Richard Lewis calls it 'very real'
---