Valorant Night Market February 2023: Date, time, what to expect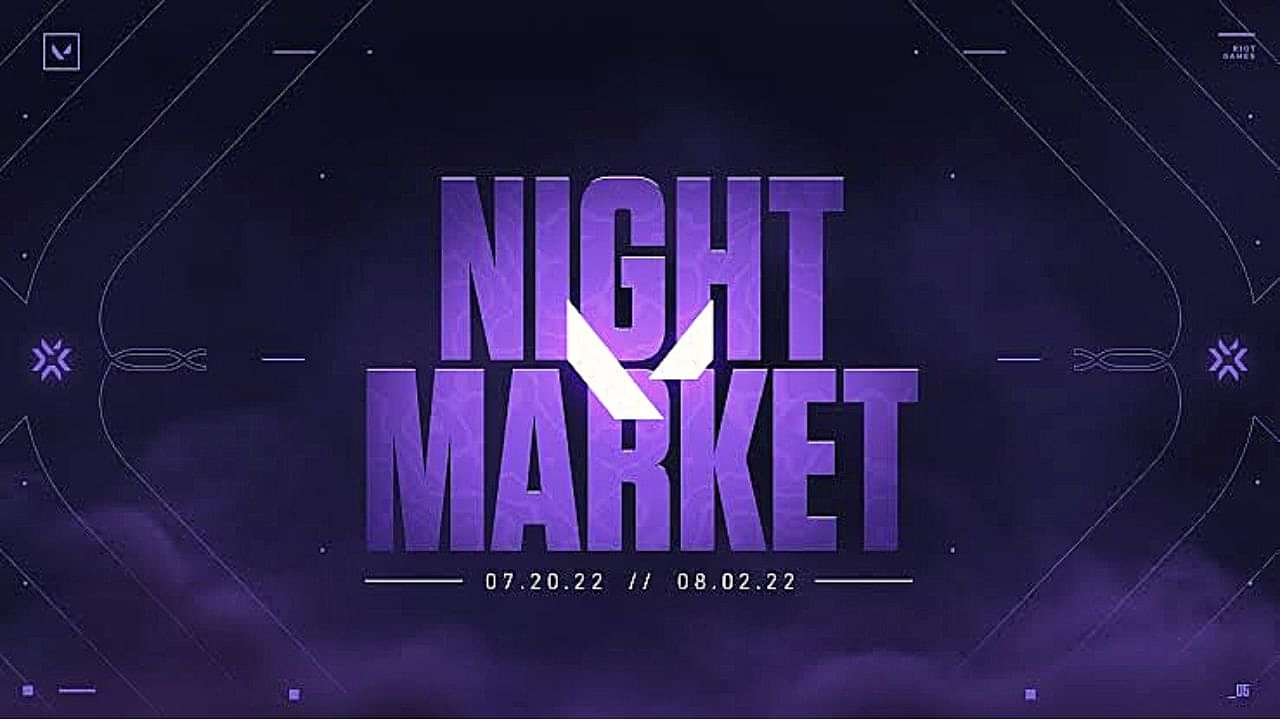 One of the most wait-worthy things in Valorant is the arrival of Valorant Night Market, and in February 2023, it is just a bink away. Nothing engages players more than seeing their favourite gun skins being available at a lowered price.
Since the last Night Market lasted almost a month, players are expecting a lot of from the February iteration.
Also read: 100T Bang Valorant Settings (2023): Crosshair, Configuration, Keybinds, and Sensitivity
When does Valorant Night Market go live in February 2023?
Loading embed tweet https://twitter.com/PlayVALORANT/status/1619364688571121667?ref_src=twsrc%5Etfw
Riot has confirmed that the night market will make a return this month. They said: "When the sun goes down, deals come to light. About time for a Night. Market."
The night market will go live on February 15, 2023. It will be made available on the clients on February 16, 2023 at 1 am UTC or 6:30 am IST.
Players are adviced to keep their VP stacked in order to buy their favourite skins from the market. It should also be noted that the market will only be available for 12 days unlike last month's long stay.
What to expect from Night Market?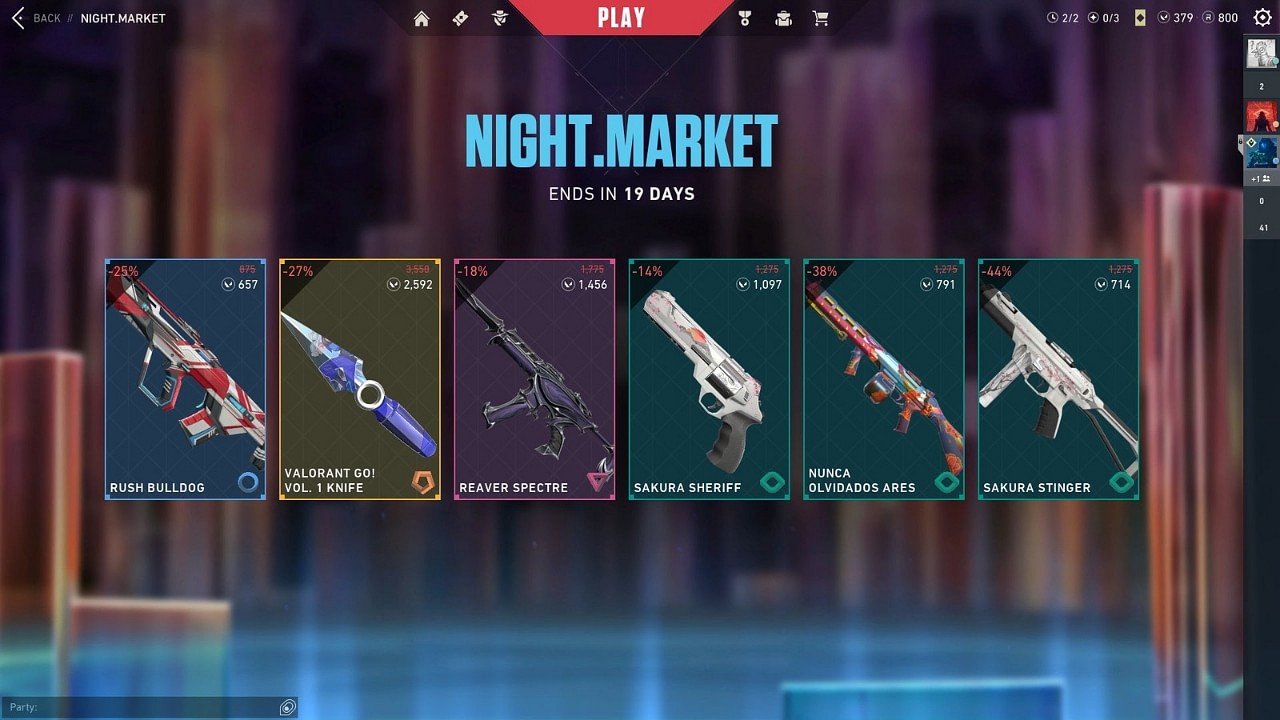 Once the market goes live, players will gets an array of skins that will be available at a discounted rate.However, players should know that the skin they have their eyes on might not be a part of the market due to the randomness of the system.
It should also be noted that new skins will not be a part of the night market and players can get their hands on skins that they might be missed in the past.
How to access Your Shop?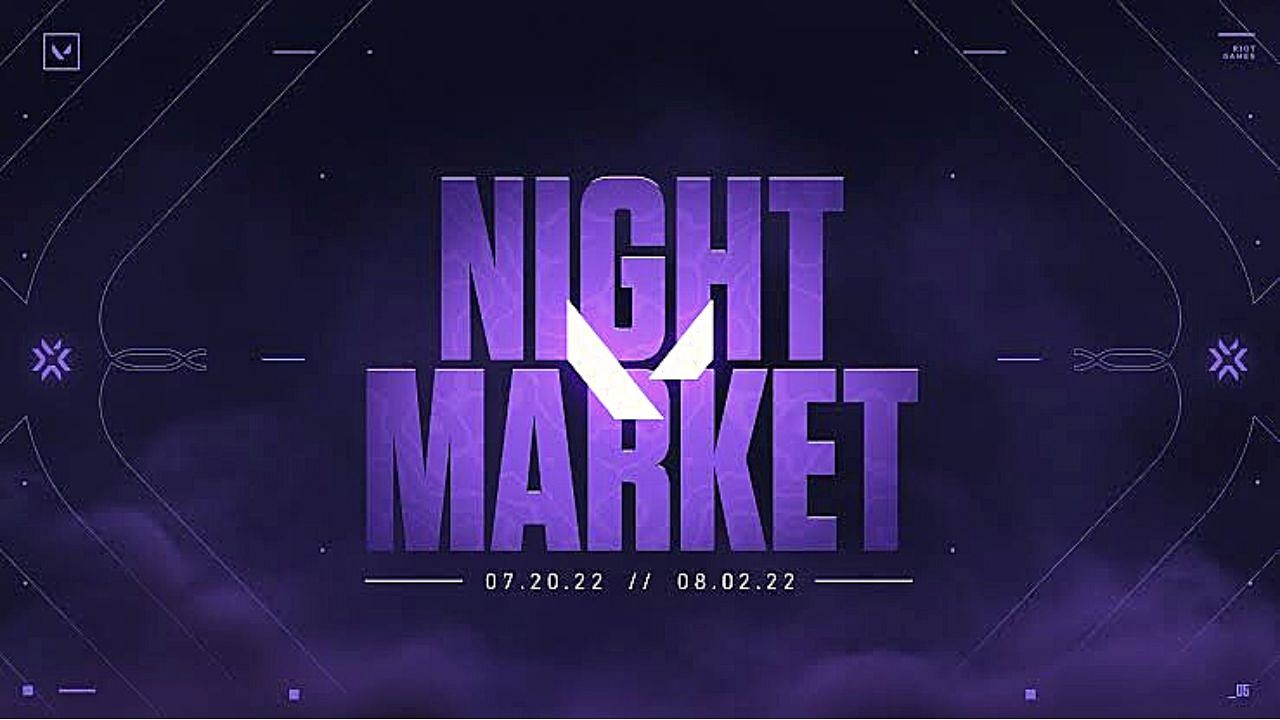 All the night market deals will be available in Your Shop. It can be accessed by clicking the top right of the Valorant screen. Players will be able to easy spot the option. They can then click on the available cards to figure out the kind of skin is behind them.
Also Read: 100T Bang Valorant Settings (2023): Crosshair, Configuration, Keybinds and Sensitivity
---