World Cup Winner Lionel Messi Joins His Peer Aguero to Co-Own KRÜ Esports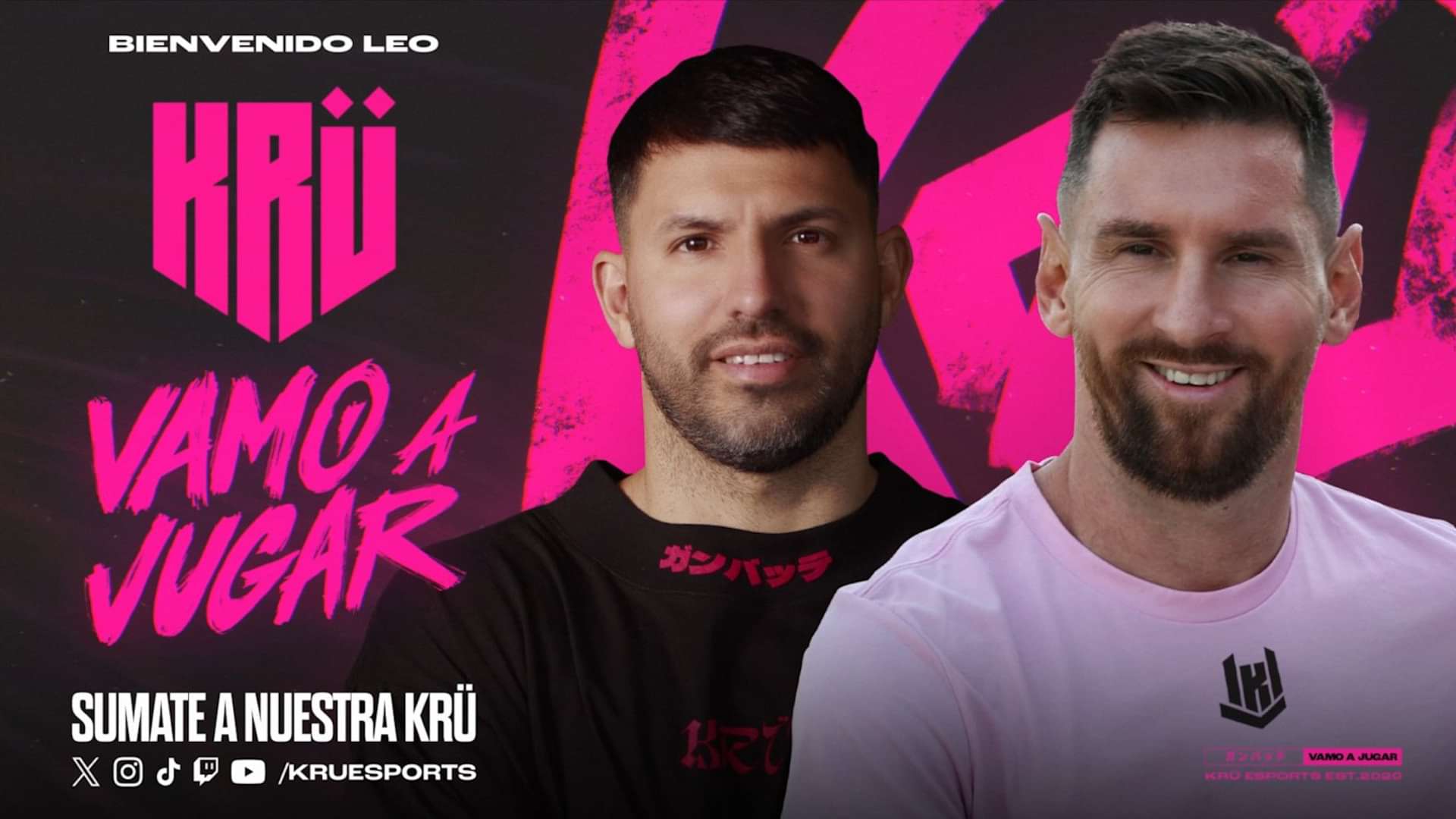 Back in 2020, Manchester City legend and Argentine soccer star Sergio "Kun" Agüero started KRÜ Esports with a dream to put South America firmly on the map and bridge its gap with Europe. KRÜ began operations out of Barcelona and Argentina at the same time, and Agüero claimed they would primarily be focusing on building a competitive roster for FIFA. Moreover, the soccer star also talked about expanding in the near future, as the organization planned to compete in other titles, including Valorant, Fortnite, and Counter-Strike, among others.
Today, KRÜ Esports is a household name in South America all thanks to their Valorant and Rocket League rosters. Additionally, KRÜ's female Valorant roster, KRÜ Blaze, is a force to be reckoned with, and the organization also has several streamers and content creators under its banner. However, despite the success they have witnessed in the last few years, they still needed a push to get to the next level, and that has seemingly arrived in the form of World Cup winner Lionel Messi.
Loading embed tweet https://twitter.com/KRUesports/status/1721936107145732440?ref_src=twsrc%5Etfw
When Sergio Agüero first started KRÜ Esports back in 2020, Messi sent the team a video message, where he gave them all his support and wished them the very best for the journey ahead. Furthermore, the World Cup winner has also been spotted supporting the team and sporting the KRÜ Esports jersey on numerous occasions. However, this time, the eight-times Ballon d'Or winner is taking a more hands-on approach as he has officially joined Agüero as the co-owner of KRÜ Esports. The organization themselves confirmed the news through posts on all social media platforms, and fans believe Messi's inclusion would push KRÜ to new heights.
KRÜ Esports is set to enter Counter-Strike 2
Lionel Messi coming on as a co-owner has already set a chain of events into motion that might result in KRÜ getting global recognition as a dominant force in esports. While their Valorant and Rocket League rosters have already added several feathers to the organization's hat, KRÜ Esports now plans to enter new domains starting with the recently released Counter-Strike 2.
Loading embed tweet https://twitter.com/dust2us/status/1721963594839908638?ref_src=twsrc%5Etfw
Counter-Strike 2's competitive scene is still fairly new and there is a lot of scope for improvement. Hence, even though major players like FaZe Clan and NAVI are still on top, this seems like a good opportunity for KRÜ to take the bull by the horns and establish themselves as a force to be reckoned with. Moreover, with Messi now coming on board as a co-owner, KRÜ can use his influence to attract promising new talent and scale new heights in the days to come.
---