Gautam Gambhir reveals the greatest strength of MS Dhoni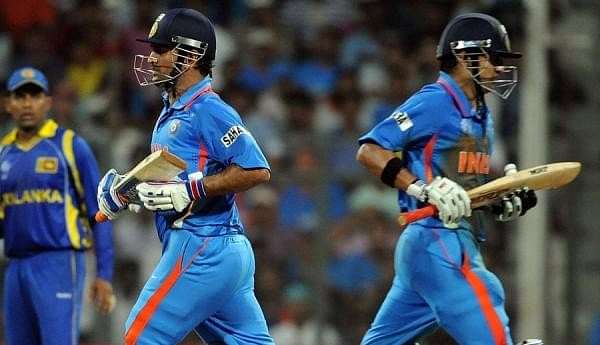 Now at the fag end of his career, Gautam Gambhir must look back at his cricket career with a lot of fondness and pride.
The Delhi opener has achieved far more than what he could have hoped for, as his list of trophies include the T20 World Cup, 50-overs World Cup and a couple of IPL titles to boot. He also won the ICC cricketer of the year award in 2009, as Gambhir was a crucial cog in India's rise as a super power in world cricket.
Gambhir starred in both world cup triumphs, as the Delhi batsman top-scored in both the 2007 final as well as the 2011 final. His 75 took India to a competitive score in 2007, while no one will ever forget his magnificent 97 in Mumbai 2011.
Gmabhir and Dhoni formed a match-winning partnership in the final, as the pair batted sensibly to take the match away from Sri Lanka. But things started to go downhill for Gambhir after the world cup, as many believed there were issues starting to crop up between the batsman and Dhoni himself.
India suffered humiliating defeats in England and Australia post the world cup, with many, including Gambhir, pointing fingers at India's world cup winning captain.
Meanwhile, Gambhir was creating a reputation for himself as a very accomplished captain in the IPL, where in he led KKR to two titles in three years.
Amidst rumours of a power struggle behind the scenes, Gambhir was removed from the side, as BCCI decided to go with their skipper and perhaps unfairly sidelined their opener.
But Gambhir to his credit never blamed anyone, and in fact credited Dhoni for believing in him and supporting him back in 2007/08.
"I give the captain a lot of credit he has provided me and the other players a lot of confidence and I want to keep on improving," Gambhir quoted in a press event way back in 2007-08.
Gambhir may not get another chance to play for India again, but his contributions will never be forgotten by Indian fans all over the world. His 97 in Mumbai will be remembered forever, as Indian cricket will forever be indebted to the Delhi opener.
---