Harry Maguire: Liverpool legend says Maguire can be as good as Virgil Van Dijk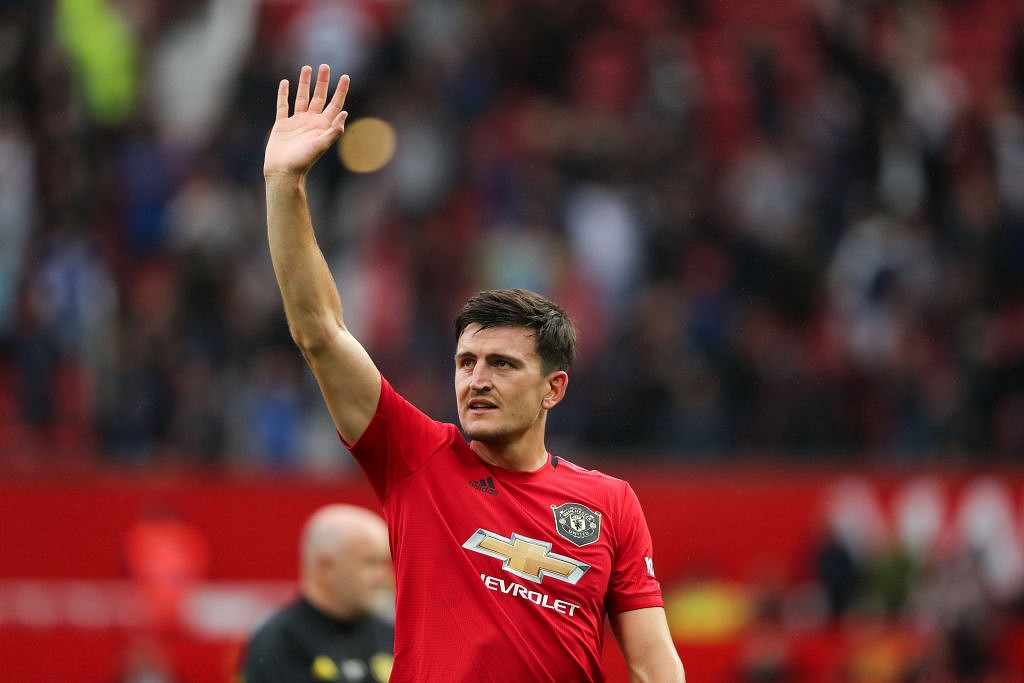 Graeme Souness believes Harry Maguire could be as good as Virgil Van Dijk. 
Former Liverpool manager Graeme Souness believes that Harry Maguire could be as good as Virgil Van Dijk. The English International played full 90 minutes during 4-0 trouncing against Chelsea in the opening weekend of the Premier League.
The world's most expensive defender also looked calm and composed in the backline. Additionally, his commands enhanced the other defenders to perform better around him.
There is a long way left, but Liverpool legend believes Harry Maguire could be as good to Manchester United, like Virgil Van Dijk is to Liverpool.
Harry Maguire's stats from the Chelsea game:
✅ Most clearances (7)
✅ Most interceptions (4)
✅ Most blocks (2)
✅ 1 clean sheet
🏆 Man of the match
Souness said: "He's the real deal for me,"
"His character, the qualities he has, his reading of the game.
"When you think the way the game's evolved, it's never been more important than it is today for a centre-half to be able to see the picture and to be able to deliver what he sees.
"The way the game's evolved everyone's playing out from the back now. That's where the game generally starts, nine times out of 10, goalkeepers rarely kick it long.
"So your centre-back in the middle of the pitch is generally what your central midfield player used to be.
"So I think in that respect he will make a big difference to United. He will have a calming effect on the rest of the team.
"I would expect him to have the influence that Van Dijk has had at Liverpool.
"I think he's a great signing. I'm surprised City didn't break the bank to get him, if they have a bank that could be broken.
"But I think he is sensational, I think he is everything you want in a centre-half today.
The thing I like about him, when I see Virgil van Dijk play, this is maybe because Leicester go behind and Liverpool don't very often, but when they are behind or when they'd go behind at Leicester, he'd step into midfield and he will try and make a difference.
"He will come out and try and be a midfield player.
"Virgil stays in his position and is happy to just make sure it's tight at the back.
"I think [Maguire] is the real deal."
Here's how Twitter has reacted..
Harry Maguire will be as good as Virgil van Dijk for Man Utd, says Graeme Souness #MUFC https://t.co/us1eMaiV7E pic.twitter.com/aInEgId886

— Express Sport (@DExpress_Sport) August 11, 2019
"I think Manchester United will finish fourth. I think Maguire will have such an influence on them, like Van Dijk's impact."

Do you agree with Graeme Souness? pic.twitter.com/bd4mPiF8ad

— LV BET_UK (@LVbet_com) August 11, 2019
Souness: "When Leicester go behind, I see Maguire stepping into midfield and wanting to force the issue. I don't see that from Van Dijk, he's happy to take care of business at the back." #mulive [times]

— utdreport (@utdreport) August 10, 2019
What's next?
Virgil Van Dijk has proved himself to the world, while Harry Maguire's displays need to be consistent to get mentioned alongside the Liverpool defender.
---