Hollywood composer Brian Tyler to compose F1 Theme music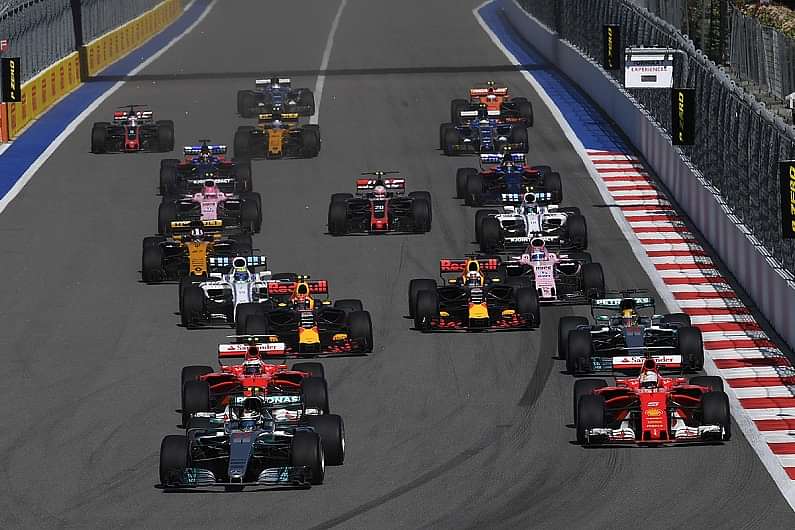 Ever since its takeover of the sport, Liberty Media has been working towards giving Formula one a rather new look and feel. The F1 TV has been a breakthrough and will probably make the sport more personal and more global.
And now, they have gone ahead and commissioned Brian Tyler to compose a theme tune for Formula One.
Tyler has composed the scores of a lot of hit Hollywood movies, Avengers: Age of Ultron, Iron Man 3, five editions of The Fast and the Furious franchise, Now You See Me, Thor: The Dark World and Power Rangers, to name a few.
Tyler was ecstatic at being chosen as the composer for the new F1 tune, saying that it is like a dream come true.
"What an honour to be chosen to compose the Formula 1 theme! This is a life-long dream come true as I am a massive #formula1 fan. Thank you F1!" Brian Tyler tweeted after being bestowed with the honour(and a whole lot of pressure).
Tyler has also worked on a few video games like Call of Duty: Modern Warfare 3 and Assassin's Creed IV: Black Flag and also has some experience with sport, having written the theme for ESPN's coverage of the NFL.
Along with the F1 tune, Liberty Media is also looking at including more music in F1's coverage on TV and especially in its new OTT service.
Liberty is heavily investing in making F1 more attractive to the average fan and to attract more viewers to the sport, but in order to do that the initial investment that it is making could be a tad too much and may not go down well with all the teams, who have seen a 'pay cut' because of these marketing initiatives from Liberty!
Let's hope Tyler's tune breathes some fresh air into our sport!
---