ICC World Twenty20 Qualifier standings: Points table of T20 World Cup 2020 Qualifiers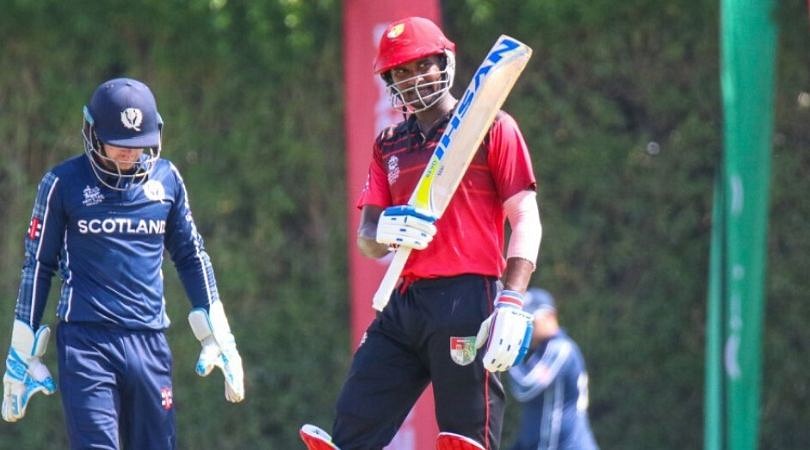 ICC World Twenty20 Qualifier standings: The SportsRush present before you the points table of the ongoing T20 World Cup Qualifiers.
The Qualifiers for the ICC T20 World Cup 2020 couldn't have got off to a better start than the 21-ranked Singapore defeating 12-ranked Scotland by 2 runs in a nail-biting encounter.
Chasing a 169-run target, a much experienced Scotland side were restricted to 166/9 in their allotted quota of 20 overs. With the first match registering an "upset" (of sorts), expect a few more in the days to come especially because of the format of the game.
Having commenced today, the tournament will go on till November 2. It is worth mentioning that a total of 14 teams are playing this tournament in two groups. A complex qualification process will see six teams qualifying for the Round 1 of the T20 World Cup.
While the top two teams from both the groups will automatically qualify for the World Cup, the other four will qualify after playing the trending IPL-style qualification round.
The six teams will join Sri Lanka and Bangladesh to play the first round of the World Cup which will be followed by the Super 12 stage comprising of other top-ranked teams.
ICC World Twenty20 Qualifier standings
Group A
| | | | | | | |
| --- | --- | --- | --- | --- | --- | --- |
| Teams | Matches | Won | Lost | Tied | NR | Points |
| Singapore | 1 | 1 | 0 | 0 | 0 | 2 |
| Netherlands | 1 | 1 | 0 | 0 | 0 | 2 |
| Kenya | 1 | 0 | 1 | 0 | 0 | 0 |
| PNG | 0 | 0 | 0 | 0 | 0 | 0 |
| Namibia | 0 | 0 | 0 | 0 | 0 | 0 |
| Bermuda | 0 | 0 | 0 | 0 | 0 | 0 |
| Scotland | 1 | 0 | 0 | 0 | 0 | 0 |
Group B
| | | | | | | |
| --- | --- | --- | --- | --- | --- | --- |
| Teams | Matches | Won | Lost | Tied | NR | Points |
| Ireland | 1 | 1 | 0 | 0 | 0 | 2 |
| Hong Kong | 1 | 0 | 1 | 0 | 0 | 0 |
| Oman | 1 | 1 | 0 | 0 | 0 | 2 |
| UAE | 1 | 0 | 1 | 0 | 0 | 0 |
| Jersey | 0 | 0 | 0 | 0 | 0 | 0 |
| Canada | 0 | 0 | 0 | 0 | 0 | 0 |
| Nigeria | 0 | 0 | 0 | 0 | 0 | 0 |
---