Iconic athlete MS Dhoni all set to fly with a parachute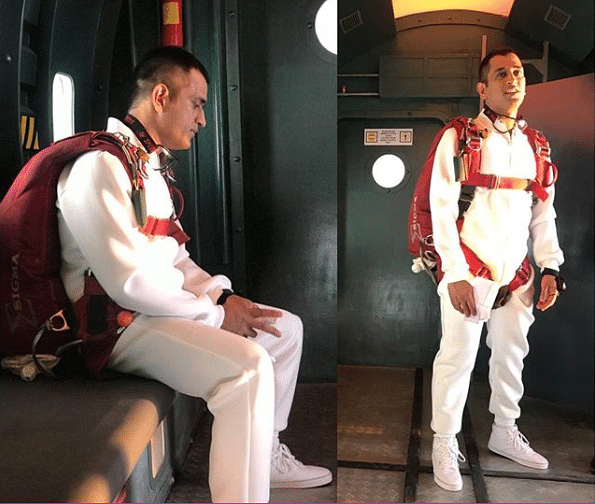 MS Dhoni is a substantial part of the Territorial army as he is with the Indian cricket team. Ever since conferred an honorary rank of Lieutenant Colonel in 2011, MS Dhoni is always raring to perform tasks with utmost dedication.
The iconic athlete is well known for speeding between the wickets at a brisk pace and that's his speciality in running. A typical finisher in crunch situations, he possesses street-smart wicketkeeping skills and he clearly has an edge over the other keepers.
MS Dhoni uploaded a picture of him with a dazzling white parachute suit. His new avatar took everyone by surprise as the picture of him went rife in the social media.
It is a dream come true moment for MS Dhoni as he is part of the Indian Army. It is something that he always wanted to be a part of 'Armed forces' when he was a kid. He is one of the very few Indian cricketers to have donned the colours in cricket as well as in the Territorial Army.
"It's a real honour as I always wanted to be part of the Indian Army. It's (joining the Indian Army) something that I always wanted to achieve as a kid and now that I have donned the olive greens, my dream has been fulfilled," MS Dhoni said earlier.
---
Share this article