India, Bangladesh and Sri Lanka to clash against New Zealand in home series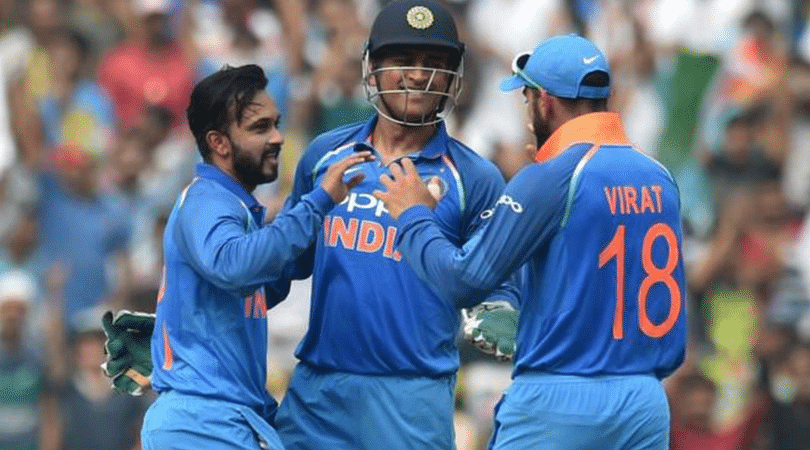 India have a really crammed season moving forward. With tours of England, Australia and New Zealand slated next, the team will barely have time to catch its breath. The schedule of the Indian limited overs tour to New Zealand beginning next year has been announced.
Team India will play 5 ODIs and 3 T20Is which lie in between of the tours of Sri Lanka and Bangladesh.
However, due to some legal binding, Auckland could not host as many matches as the officials liked.
Also Read: Virat Kohli, Shikhar Dhawan's impromptu Bhangra moves as they walk onto the field
"NZC would've liked to have scheduled more India matches at Eden Park in Auckland but was unable to do so because of restrictions at the venue," the board's chief operating officer Anthony Crummy was told reporters.
It has been a long time since Team India has been seen in action in New Zealand and the new venue and livelier pitches will guarantee a lot more action.
Versus Sri Lanka:
1st Test: December 15-19, Wellington
2nd Test: December 26-30, Christchurch
1st ODI: January 3, Mount Maunganui
2nd ODI: January 5, Mount Maunganui
3rd ODI: January 8, Nelson
Only T20: January 11, Auckland
Versus India:
1st ODI: January 23, Napier
2nd ODI: January 26, Mount Maunganui
3rd ODI: January 28, Mount Maunganui
4th ODI: January 31, Hamilton
5th ODI: February 3, Wellington
1st T20: February 6, Wellington
2nd T20: February 8, Auckland
3rd T20: February 10, Hamilton
Versus Bangladesh:
1st ODI: February 13, Napier
2nd ODI: February 16, Christchurch
3rd ODI: February 20, Dunedin
1st Test: February 28-March 4, Hamilton
2nd Test: March 8-12, Wellington
3rd Test: March 16-20, Christchurch
---