Indian Shooting at Olympics: All you need to know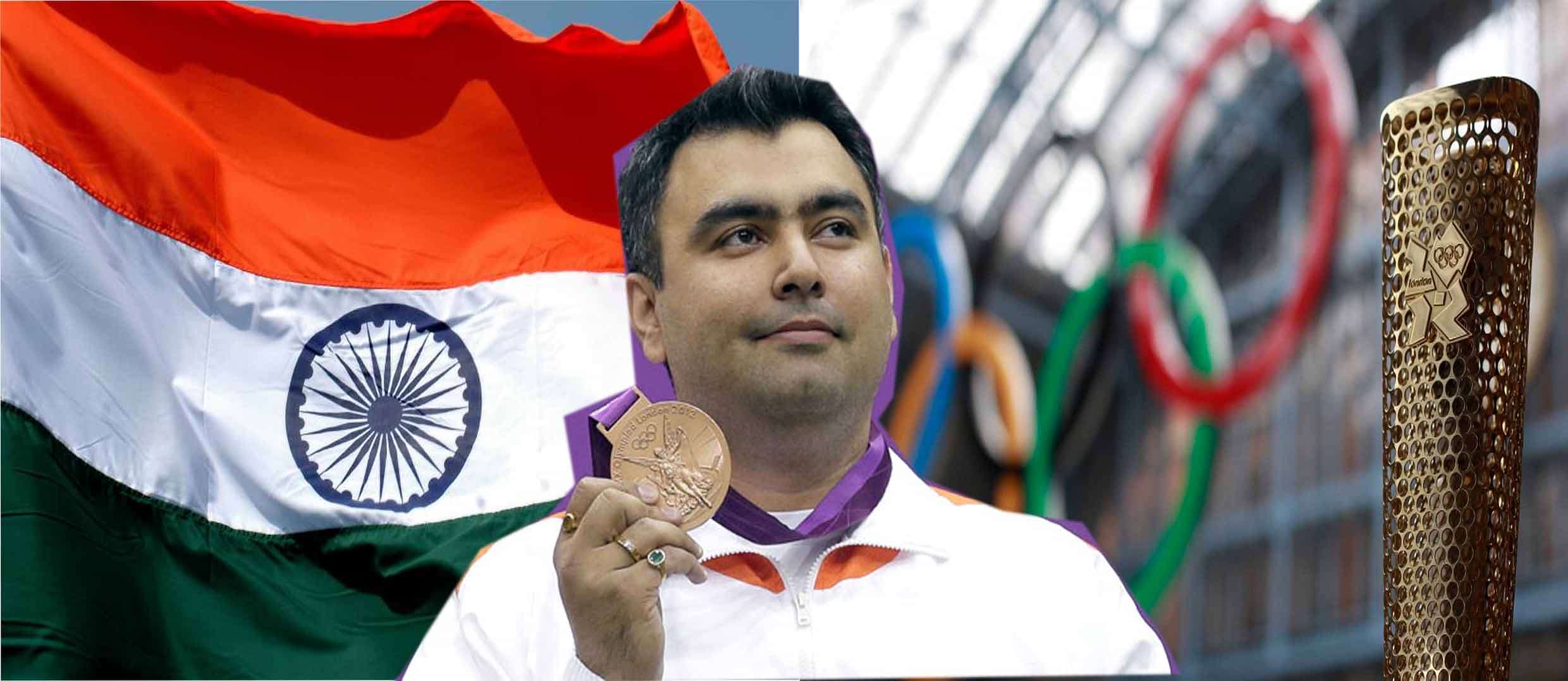 In 2008, India won her first individual gold in the Olympics. The sport that earned the honour was shooting. Four years previously, India had also won her first individual silver, also in shooting. This was followed by another silver and bronze in 2012. Here, we'll be previewing the chances of Indian shooting at Olympics
Also Read: Indian archery at the Olympics: All you need to know
Shooting sports in Olympics
Shooting sports have been included at almost every Summer Olympic Games since the birth of the modern Olympic movement in 1896. It was only excluded in the 1904 and 1928 games.
Men's shooting is divided into three major categories: rifle, pistol and shotgun. They are further classified into in nine different categories: air pistol, air rifle, double trap, pistol, rapid fire pistol, rifle prone, rifle three positions, skeet and trap.
The range of distances can vary from 25 m (in pistol), to as much as 50 m (in rifle, prone). For women's shooting, all the above are applicable except rapid fire pistol and rifle prone.
The United States have been the most successful country in shooting. They have won as many as 107 medals including 53 gold. Sweden have the next highest tally with 56 medals (15 gold). China and the erstwhile Soviet Union have the next highest number of gold medals (after USA) with 21 and 17 respectively.
Format
Shooting competitions at the 2016 Summer Olympics in Rio de Janeiro are scheduled to take place from 6 to 14 August. A maximum of 390 athletes will be able to compete in the fifteen events across these Games.
The most significant change to the rules is the new final format for all Olympic events, where all finalists must start from scratch. Furthermore, all finals will feature an elimination stage. This will continue until the competition ends up with duels between two shooters to decide the gold and silver medals.
The qualification system is similar to that used for previous Games. A fixed number of quota places were divided among nations whose shooters were placed well at the top-level global and continental championships.
Indian contingent
Indian shooters have achieved quota places for the Olympics by virtue of their finishes at the 2014 and 2015 ISSF World Championships, the 2015 ISSF World Cup series and Asian Championships.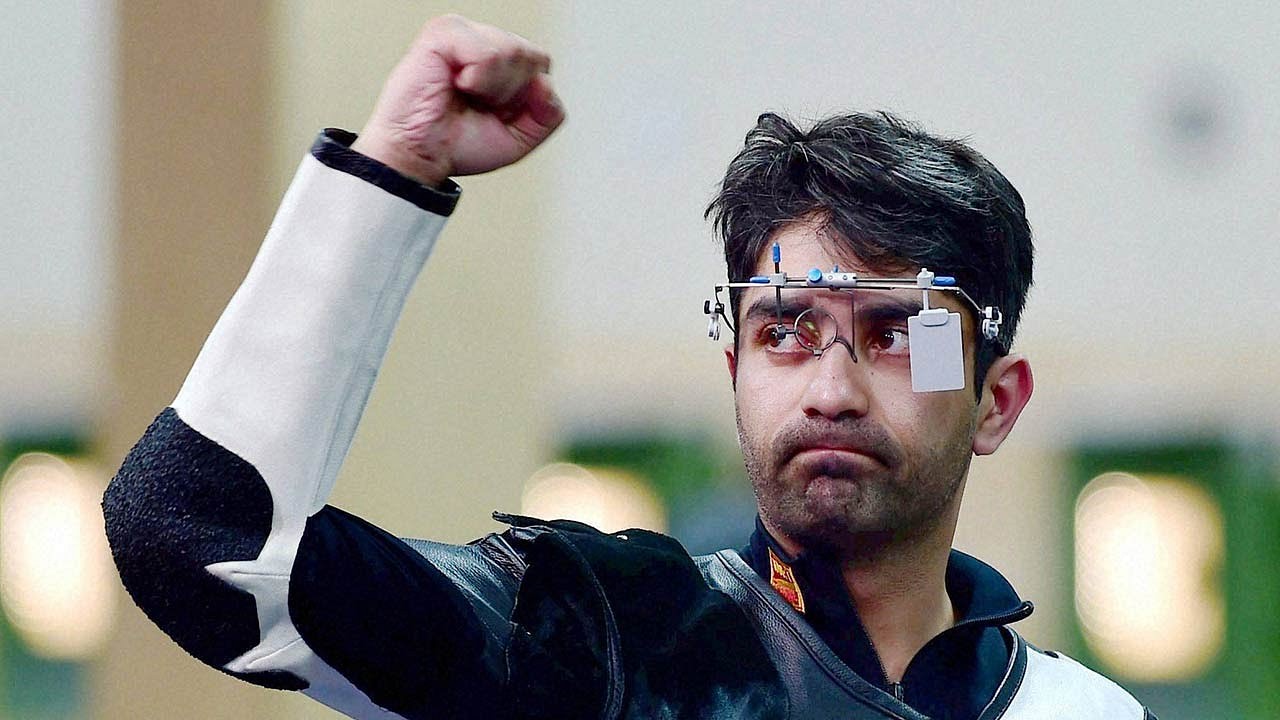 India's Olympic squad comprises 12 members: 9 men and 3 women. The quad is spearheaded by 2008 gold medallist: Abhinav Bindra and 2012 bronze medallist: Gagan Narang. It also comprises multiple time Worlds medallist: Jitu Rai and Manavjit Singh Sandhu: who is appearing at his fourth Olympics.
Also Read: Indian medal winners at past Olympics
While Bindra will focus on his trademark 10 m air rifle, the likes of Narang and Rai will compete in as many as multiple categories. Narang will be part of the 10 m air rifle along with 50 m rifle prone and 50 m rifle 3 positions. Rai will compete in the 10 m air pistol and 50 m pistol.
Squad
Men: Abhinav Bindra, Gagan Narang, Jitu Rai, Manavjit Singh Sandhu, Kynan Chenai, Mairaj Ahmad Khan, Prakash Nanjappa, Chain Singh and Gurpreet Singh
Women: Apurvi Chandela, Ayonika Paul and Heena Sidhu
Previewing India's chances
Gagan Narang seems to be India's best medal hope in shooting. It's going to be Narang's fourth appearance at the Olympics. It will also be the third time in a row that he will be shooting in same three events – 10m air rifle, 50m rifle prone and 50m rifle 3 positions.
Of the three, the 10m air rifle should interest Narang's fans the most since it was in this event that he bagged the bronze at London four years ago. Interestingly, he will be accompanied by countryman and 2008 champion Bindra in that event.
In 2016, Gagan's bronze was India's first medal in the Games. Eventually the country bagged its richest ever haul of six medals at the Olympics.
Narang hasn't exactly been in the best of form lately. After a silver and a bronze at the 2014 Commonwealth Games (CWG) in Glasgow, he has shot in seven World Cups and finished in the top three only once.
The 33-year-old is currently ranked 23rd in the world. Despite the lack of noteworthy success since the 2014 CWG, his scores have hovered in the vicinity of what he needs to qualify for the eight-man finals in Rio.
---