Indian sporting legend is furious with Hollywood actress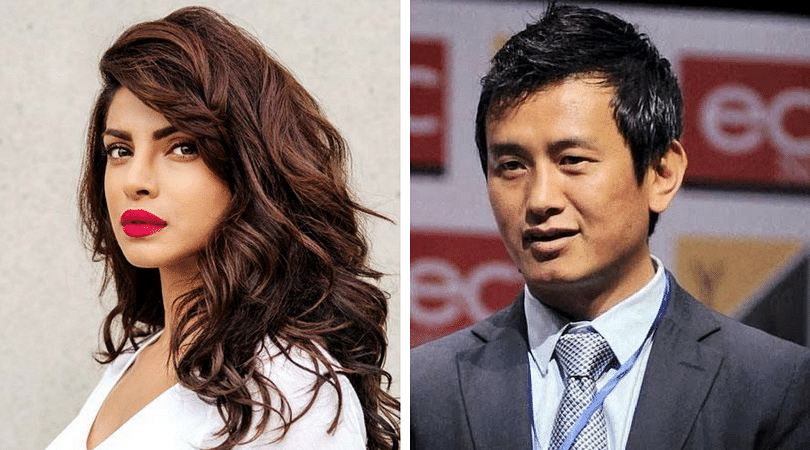 Indian sporting great Bhaichung Bhutia is furious with actress Priyanka Chopra after the leading lady spoke disparagingly about the state of Sikkim.
Priyanka had recently mentioned how Sikkim had an issue with insurgency and violence, something that has prevented a film industry from blooming in that state.
This is what the actress had to say during the promotions of her film Pahuna,
"Sikkim is a small state in the North-east of India which never had a film industry or anyone who made a film from the region. This is the first film ever that's come out of that region because it's very troubled with insurgency and troubling situations."
Bhutia, who hails from Sikkim was greatly disturbed and condemned Priyanka's comments on his home state.
This is what Bhutia had to say,
"Sikkim is one of the most politically stable states in the country since 1975, and there has not been a single insurgency since then. I don't know where Priyanka obtained this data, but it has nothing to do with our state. "
"She probably mixed it up with another North Eastern state, but her words have deeply affected the people of our state. One of the primary reason that people from across the country tend to stereotype North East is that of their lack of awareness from the region."
"Honestly when I became the Captain of the Indian football team it was one of the proudest moments for the state. They celebrated my Captaincy as I was captaining India, not because they wanted Sikkim as a separate state. As I said, people here are proud Indians, and there is no other country they would want to be a part of."
---