Indian sportspersons express grief over Bengaluru mass molestation incident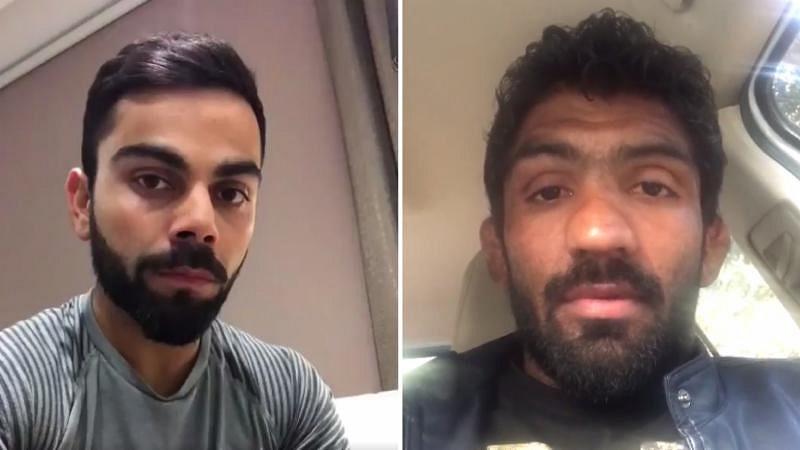 The Bengaluru mass molestation case has left the nation feeling disgusted about the way women are being treated in the country. When a bunch of men can have the audacity to molest women in a public gathering, you know there is something very wrong with the way they have been brought up.
A lot of Indian sportspersons took to twitter to express how deeply disgusted they felt with the entire nation, and how the defaulters must be seriously prosecuted.
Change your thinking and the world will change around you. pic.twitter.com/FinDIYv2aV

— Virat Kohli (@imVkohli) January 6, 2017
Extremely disappointed & hurt at the Bengaluru #MassMolestation.
Someone's Dress is not a Yes.
This & many other such incidents need to stop pic.twitter.com/VDvud0fjm9

— Virender Sehwag (@virendersehwag) January 5, 2017
Jwala Gutta retweeted Farhan Akhtar's tweet
This is not molestation. It's gender terrorism.. empowered by the misogynistic mentality of powers-that-be. #wakeuphttps://t.co/lMImPbqejA

— Farhan Akhtar (@FarOutAkhtar) January 4, 2017
— Yogeshwar Dutt (@DuttYogi) January 4, 2017
It is heartening to see these real life heroes take to social media and express grave concerns about something that affects every one of us. In a country where sporting heroes are worshipped, we are sure that the message that they put across will have some bearing on the people who indulge in such filthy practices.
---