Indian Table Tennis Team wins 10 Gold Medals at South Asian Junior TT Championships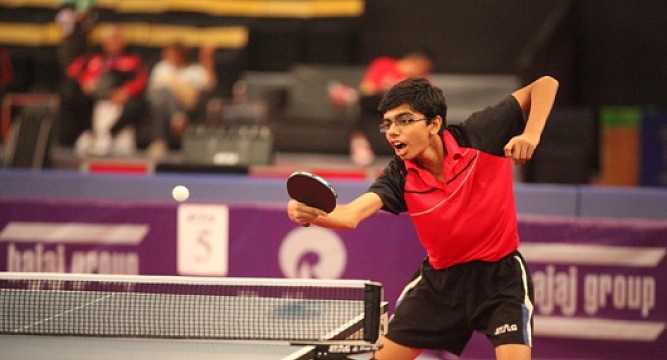 The Junior Indian Table Tennis contingent completed a clean sweep of the top honours at the South Asian Junior TT Championship here in Mount Lavinia, Sri Lanka.
The Junior boys kickstarted things in sublime fashion, completely blowing away the Pakistan and Sri Lanka team, winning both these match ups 3-0. The Indian Junior boys team comprising of Manav Thakkar, Manush Shah and Parth Virmani reigned supreme over their opponents, denying them even a sniff in the fixture.
Manush won 11-7, 11-6, 11-9 against Madhushan to start proceedings. Manav was aslo totally under control in his 11-9, 11-6, 8-11, 11-4. Later, Parth completed the task with a 9-11, 11-4, 14-12, 11-8 win over Nimesh in a tough third match.
Also Read: AIFF clarifies with their goof up over India's win
India finished with eight points, followed by Sri Lanka, and both these nations qualified for the Asian event.
The Junior girls team comprising of Archana Kamath, Moumita Datta and Priyanka Pareek put up a brilliant performance winning the gold and qualifying for the Asian championships in Korea.
In Cadet girls as well, Indian won the gold medal, brushing aside Sri Lanka, Maldives and Pakistan with ease. The team comprised of Anusha Kutumbale, Swastika Ghosh and Vanshika Bhargava.
And the Cadet boys weren't left far behind, as they completed identical 3-0 wins over Pakistan and Sri Lanka to romp to another gold medal for the nation. The Cadet boys team comprised of H. Jeho, Chinmaya Somaiya and Payas Jain.
---
Share this article