IPL Fantasy Guide: Fantasy tips for Gujarat Lions vs Delhi Daredevils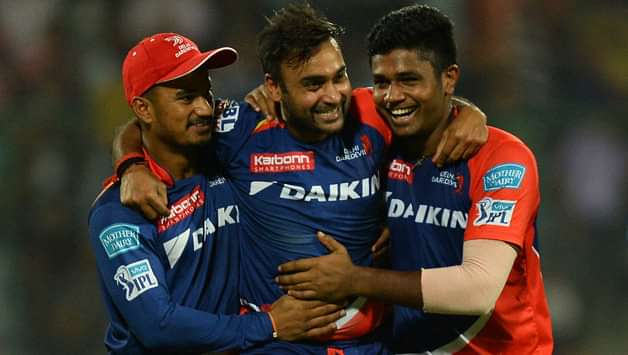 When your team sheet reads Gayle, Kohli, ABD and Watson, you are expected to run over most of your opponents; especially those who don't boast of consistent big hitters and mostly rely on their spinners to see them through.
On a small Chinnaswamy ground, the 'KKR way' was never going to work as neither the track nor the ground dimensions were in their favour but as always RCB found a way of handing the game on a plate to their opponents. Gayle and ABD failed and despite Kohli's assured innings of 50 odd, Rahul's blistering knock and Watson's power hitting towards the end, RCB looked to be a little short of the par score.
KKR had the worst possible start to their chase as they lost Uthappa to a typical Binny dismissal. Gambhir steadied the ship but it was the two power men of Kolkata, Russel and Pathan, who brutally killed RCBs chances of a revival in this year's campaign.
Something has to change for the RCB, the air of uncertainty needs to go out of the window, Gayle needs to fire and they need to rope in Jordan as soon as possible. But I am sure despite off the changes, they will still find a way to not emerge victorious.
Let's get to business now!
Gujarat Lions vs Delhi Darledevils
Transfer out: ABD, Kohli, Murugan Ashwin
Transfer in: QDK, Amit Mishra, Karun Nair(uncapped player)
In their last game the Gujarat Lions middle order finally got a chance to showcase their skills and to show everyone that the Lions have more to them than their opening batsmen, and they failed. Axar Patel ran riot and none of their middle order batsmen couldn't cope with the pressure. If t openers fail again tomorrow, the Lions could have a little crisis awaiting them during the middle of the season.
Delhi Daredevils have finally found their feet, voice and everything that you can think about in this IPL. Rahul Dravid has worked wonders for them and turned the fortunes of a team that has always been languishing at the bottom of the table. Can they do a Leicester? We'll have to wait and watch.
The last time these two teams met, Morris sported an 'S' on his chest and almost pulled out of the impossible by completely bludgeoning the ball to all parts of the field. But the game just after that, he couldn't muster even a run, let' see which Morris turns up on Tuesday at Rajkot.
Now, I already have Suresh Raina, Dwayne Bravo, Brendon McCullum and Shivalik Kaushik in my team for this game.
Quinton De Kock has failed to deliver in his last 3 outings and could be left out for JP Duminy, if Duminy has recovered from his illness. But if Quinton De Kock plays, I get him in. We have all seen what he can do on a flat deck and with a track that should suit his free flowing batting style, I expect him to find some form again.
Billings and Duminy bat too low to always make an impact and thus I leave them out. Braithwaite's bowling is not his strength and he depends more on the batsman making mistakes than actually forcing the batsman to make some. He won't be amongst the wickets on most occasions and his low batting position doesn't make him a good bet.
The only other Delhi player that interests me is Amit Mishra. And the fact that he plays two games in the space of three days makes him an even more interesting prospect. Also, he will be operating when the fragile middle order of Lions would be in the middle and thus that gives him a great opportunity to end up with at least a couple of scalps.
For the uncapped player, I bring in Karun Nair. He has been exceptional for Delhi with the bat and in a 'uncapped heavy' batting unit, he has taken a lot of responsibility. He should be amongst the runs tomorrow!
Batting captain: Quinton De Kock(if Delhi bat second)/Brendon McCullum(if Gujarat bat second)
Bowling captain: Dwayne Bravo(if Gujarat bowl first)/Amit Mishra(if Delhi nowl first)
Happy team picking!
---