IPL Fantasy Guide: Fantasy tips for Rising Pune Supergiants vs Sunrisers Hyderabad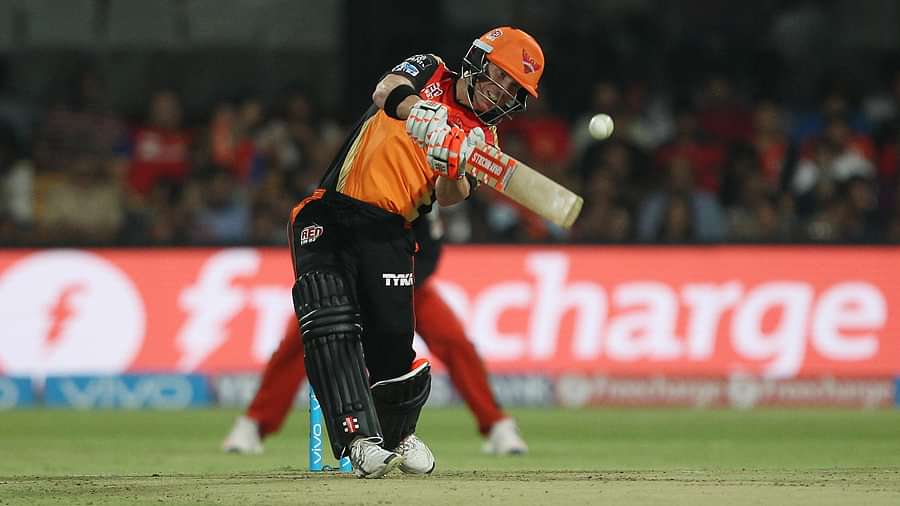 When you scoring 20 odd is considered a massive failure, you know you have been getting a lot of things right on the cricket field.
The law of averages finally caught up with Virat Kohli as he succumbed to a rare failure today, but thanks to a brilliant innings by ABD, RCB were able to register a decent enough total on a surprisingly sluggish Mohali track.
While Rohit Sharma has certainly borrowed the 'chasing drug' from Virat Kohli, today it was Murali Vijay who was found to have a few traces of it in his armory.
But he couldn't pull it off, he fell just before the finish line and though Stoinis tried his best to make Jordan feel what Stokes would have felt after the World T20 final, it just wasn't meant to be.
RCB now find themselves in the mid table rut and would be glad to be a part of it. They now have a really good chance of making it to the playoffs. But for Kings XI, it has been another year of missed opportunities and hapless cricket and they only have a small outside chance of making it to the playoffs.
Let's get to business now!
Rising Pune Supergiants vs Sunrisers Hyderabad
Transfer out: Hashim Amla, Shivil Kaushik
Transfer in: Mustafizur Rehman, Rajat Bhatia(uncapped player)
While this is technically a home game for the Rising Pune Supergiants, the Sunrisers have more experience of playing in Vizag than they do (both recently and overall).
In their last game, the SRH completely demolished the Mumbai Indians with both bat and ball, and against an already depleted RPSG unit, you could expect the same to happen.
Now, I already have David Warner, Bhuvaneshwar Kumar and Deepak Hooda in my team for this game
Mustafizur Rehman has probably been the find of this IPL. While he was economical in the Asia Cup and World T20, he has been lethal in the IPL. Also, SRH play twice in 3 days, which makes him an indispensable property. Get him in!
Now, as I have just 19 transfers left, I'll be making just one transfer for this game but if you have around 25 transfers left you should go ahead with Ajinkya Rahane as well. But mind you, this would be one of those 'cover all your bases' pick as Rahane despite being in top form will be up against the best bowling unit of this IPL.
He has to deal with Bhuvi's swing, Nehra's accuracy, Sran's pace and Mustafizur's mystery and thus even if I had a lot of transfers, I wouldn't bring him in. The fact that Pune do not play for a long time also does not work in his favour. I leave out Khawaja for similar reasons.
Yuvraj Singh had a refreshing game last time round but his low batting position restricts me from bringing him in.
For the uncapped player, I go in with Rajat Bhatia. The Vizag track was a little too paced in the last game and who better than Rajat Bhatia to exploit the sluggishness of the track.
Batting captain: David Warner
 Bowling captain: Mustafizur Rehman
 Happy team picking!
---