IPL Fantasy Guide: Preview and Fantasy Tips for Gujarat Lions vs Sunrisers Hyderabad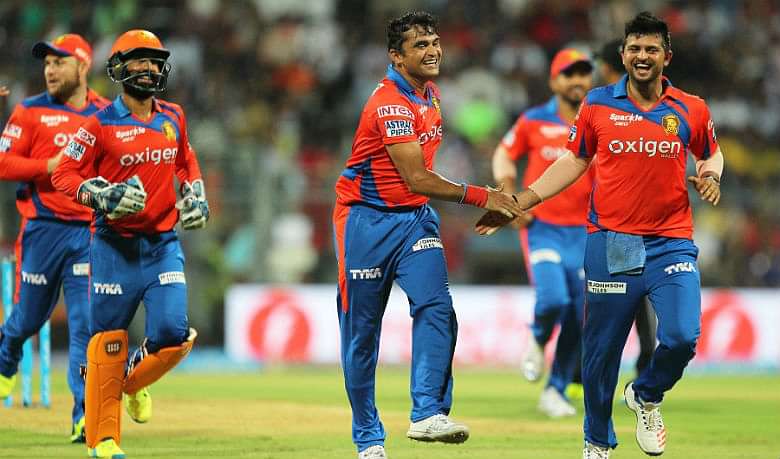 Andre Russell has been the lynchpin of the KKR side for the last two seasons. His presence, his bludgeoning willow, his fiery bowling and his acrobatic fielding have made him an indispensable part of the KKR outfit. So, when he is deemed unfit for the business end of the tournament, you can't expect KKR to go very deep into the tournament. To replace someone like Russell, the entire combination of the team had to be changed and they just didn't look a well-knit unit to have progressed any further in the tournament.
The KKR bowlers were brilliant until Yuvraj took the attack to them. The free flowing blade of Yuvi broke the back of the KKR bowling unit and made sure that the Sunrisers had put a decent enough total on board.
The KKR chase never got going. Uthappa had another failure and after Munro's run out, none of the batsmen could string a meaningful partnership together. Manish Pandey tried to anchor the chase but the lack of good lower order batsmen, he just couldn't muster that late surge towards the target.
Sunrisers are through to the final qualifier before the finals and would be pretty confident of defeating a wounded Gujarat Lions side. And the fact that the Sunrisers have played on the Kotla pitch just two days before this all important qualifier, tilts the balance in their favour just a little bit.
Let's get to business now!
Gujarat Lions vs Sunrisers Hyderabad
The Lions would be ruing their luck with regard to the venue choices for this year's playoffs. Their top spot has been rendered useless as they had to play the first qualifier at RCBs home ground and they now have to travel to Delhi to play the Sunrisers, who have had the luxury of playing their previous encounter at the same venue.
With Moises finally coming good at number 3 and Yuvraj playing elegantly as ever, Sunrisers have little to worry about. On the other hand, the Lions have been dealt with a lot of top order failures off late and would desperately need both Finch and McCullum to sink their teeth into the SRH bowling unit.
Now, for the last game, as Russell was deemed unfit and Mustafizur was going to bowl in the second innings, I went ahead with Moises Henriques in my team and that move really paid off. With him certain to bat at number 3 for the next game as well, it becomes really imperative that you get him in.
So, I already have Moises Henriques, David Warner, Bhuvaneshwar Kumar, Barinder Sran, Aaron Finch and Suresh Raina in my team.
I have found ten reasons to not go with Dwayne Smith in every game but every time his team and his skill have ensured that I am forced to eat my words. I just have to get him in for this game.
Yuvraj Singh has provided a lot of oomph to SRHs batting, especially during the death overs and the fact that he'll be up against two left hand spinners, further strengthens his cause for selection. But, I bring Yuvraj in only if Hyderabad chase first, as the score board pressure could get to him whilst batting second. In that case I go for Shikhar Dhawan, i.e. when Sunrisers bat second.
Now, after making this change I have 5 transfers left and I need to save at least 4 for the final, as I have transferred out all RCB players, so I can only go for one more transfer in this game.
My last transfer for this game will be Dhaval Kulkarni. The tossup was between him and Dinesh Karthik and I opted for Kulkarni ahead of him as DK might get pushed down the order, due to Smith's form in the middle order. Also, Dhaval was in great form in the previous game and thus I want to cash in on his rich form.
If you want to go for Dinesh Karthik, I would advise that you look at the pitch conditions before making that decision. A slow and sluggish pitch could mean that Dhaval's slower ones could be deadly and thus he would give more points than Karthik. But if the pitch is deemed a flat one(check Cricbuzz's pitch report and not what Sunny Gavaskar and Navjot Singh Sidhu give on the live telecast), Karthik could help himself to a few runs.
For the uncapped player, I get in Deepak Hooda, as Warner has started to trust him with the ball as well. Due to Moises' success at number 3, Hooda's batting potential has taken a severe hit, but then his all-round abilities give me a little safety. Shadab Jakati could be tonked around the park by the left handers in the SRH lineup and thus that rules him out.
Bipul Sharma could be your next best choice. His big hitting skills low down the order can help boost your score.
Batting Captain: David Warner
Bowling Captain: Bhuvaneshwar Kumar
Happy team picking!
---