Jurgen Klopp insults Manchester United's tactics in match against Liverpool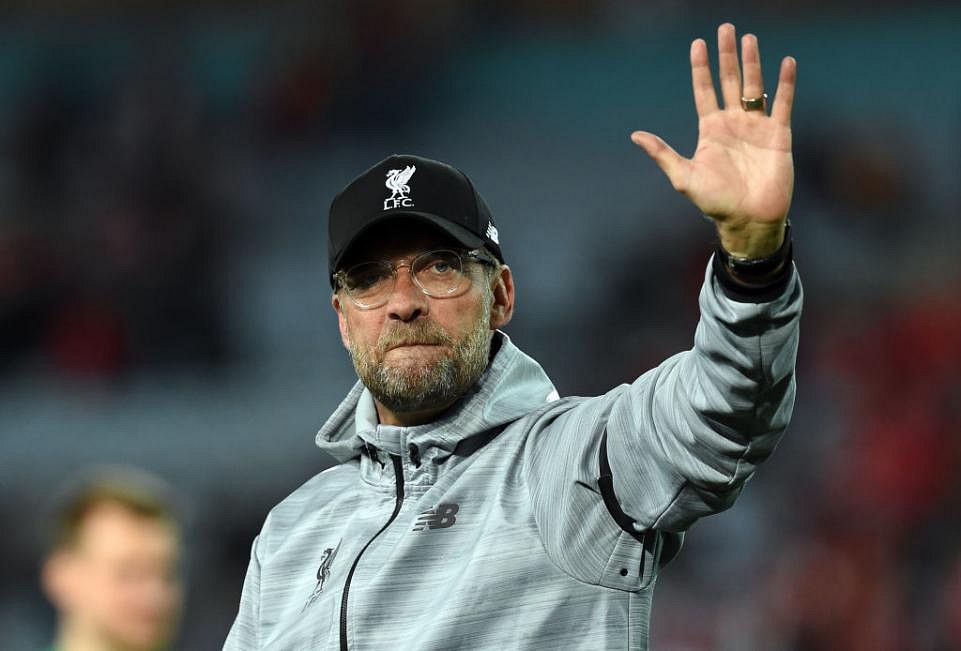 The highly awaited clash between Liverpool and Manchester United ended up being a stalemate as neither team could break the deadlock at the end of ninety minutes.
While Jose and United came into the match in good form, Jurgen Klopp's Liverpool were under severe pressure ahead of the big match. Klopp in particular was under massive pressure as there were many people who were criticizing his tactics this season.
The match itself had a good pace to it, as the Liverpool attack tried to break down United's resolute defense. The likes of Salah and Coutinho showed a lot of attacking verve and would have succeeded had it not been for De Gea's heroics in goal.
While Jose would be pleased with a point, Klopp was not happy with the way United 'parked the bus' at Anfield.
"They came for a point and they got it," said Klopp.
"You could not play this way at Liverpool but it's okay for Manchester United. It was obvious they had a more defensive approach. They are happy. We are not happy. They were okay for a point, we wanted three."
"We created enough chances to win the game and we could have had a penalty, but we didn't score," said the  Liverpool boss.
"They defended with nine players around the box. I don't judge that … they're allowed to do it. But it made our job more difficult."
Jose was adamant that he did what he felt was right.
"I have no midfielder to do what I do many, many times, which is to be with three strong midfielders and then give more freedom to all three attacking players. I couldn't do that."
"No (Marouane) Fellaini, no (Michael) Carrick, no (Paul) Pogba – nothing. Nothing at all.
"And then I thought the only chance I had to change the direction of the game is to bring players with one against one, bring players with speed and maybe – and that's what I told the players at half-time – maybe they are going to change. But they didn't.
"For me second half was a bit of chess, but my opponent didn't open the door for me to win the game."
---