Komal Thatal won't be allowed to play in the Premier League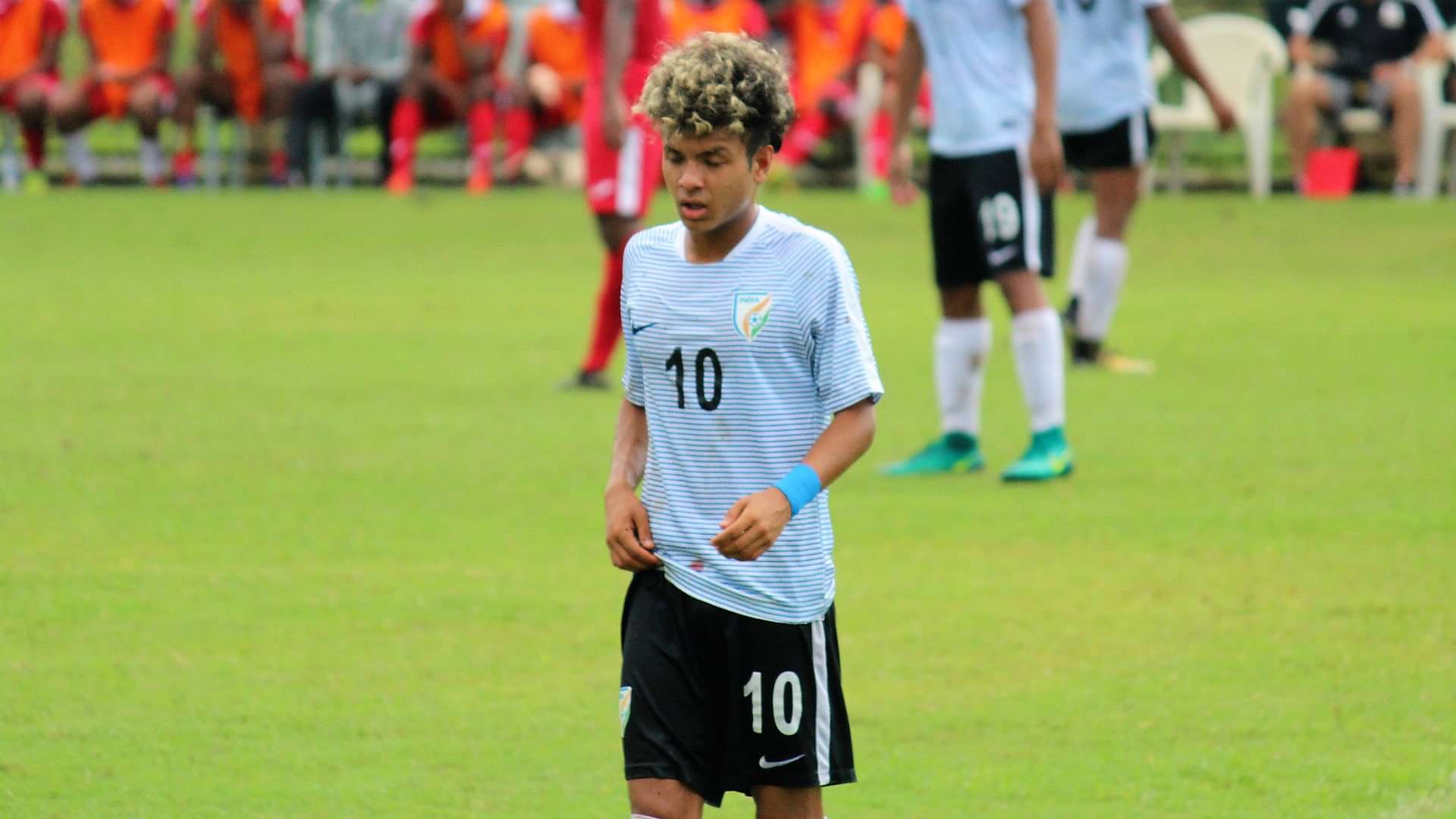 The Indian Football revolution has begun and the U-17 Stars from the Indian side are lucky enough to be able to ply their trade on a global platform. And when that happens, you never know who is watching.
Komal Thatal, India's left winger has been in the news, even before the start of the tournament, where word came in that Manchester United scouts were in town to catch a glimpse of this Indian youngster.
Football fans in India took to social media to express pure joy over an Indian being scouted by one of the greatest football clubs in the world.
Komal Thatal impressed heavily during India's opening fixture against USA, running past defenders for fun and creating a lot of chances, especially in the 2nd half.
However, a top AIFF official has said that there is no chance that Thatal can be scouted by Manchester United, as FA rules state that English clubs can only recruit players from countries that are ranked in the top 70 of the world.
"A few years ago, an agent approached youngster Daniel Lalhlimpuia with an offer of taking him to Glasgow Rangers. But Colin Toal (the then AIFF technical director) prevented the player from going to Scotland, citing the ranking rule is applicable to senior and minor (under-18) players as well,"
The AIFF is also trying to offer long-term contracts to all U-17 players in order to prevent them from being lured in by foreign agents.
"We are going to offer them contracts for the next two-three years to ensure their continuous development. The development of these players come first and we will be taking steps to guard these under-17 players," Abhishek Yadav, the COO of the U-17 team.
Yadav then went onto say that if any of the players received a good enough offer from a top European Club, the AIFF officials would be more than happy to let go off the player in order to facilitate his development.
The Indian U-17 team will face Colombia in their second group game and would be hoping to put up a better performance this time round.
---