Kyrie Irving, After Getting Dumped by a $165 Billion Brand, is Tying up With a Sneaker Brand Having 400,000 'Supporters'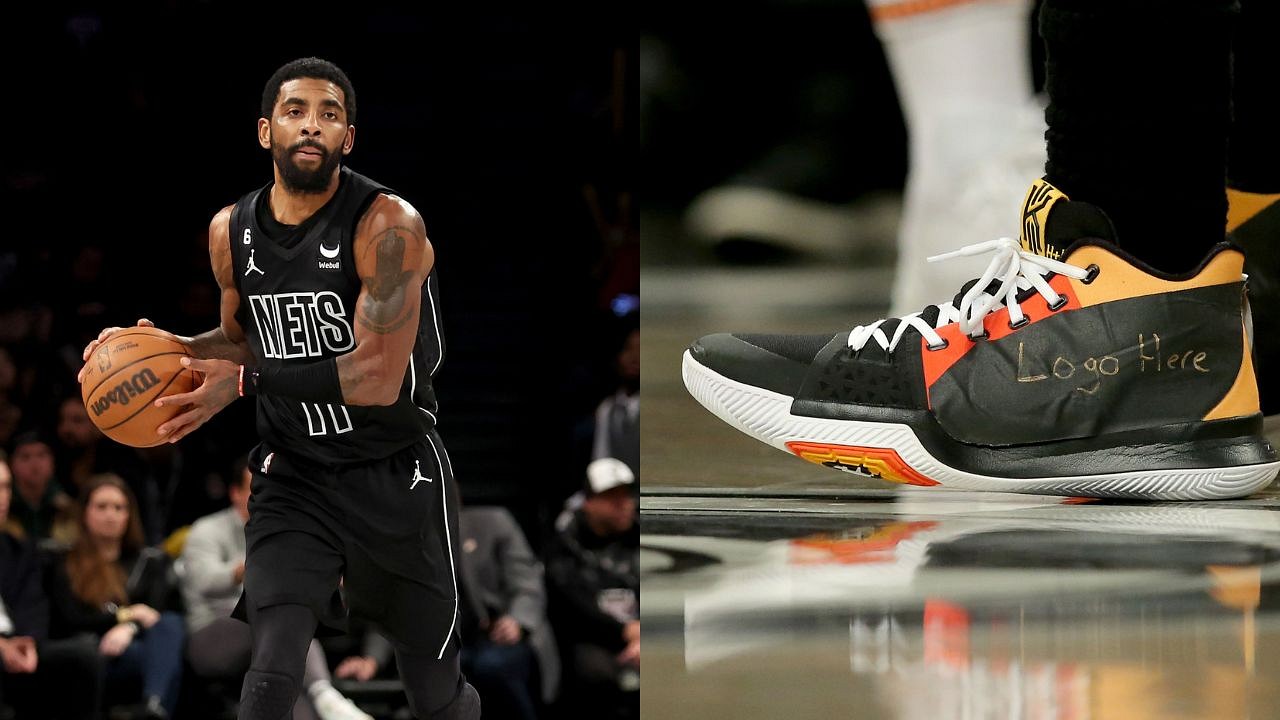 Kyrie Irving is not cut from the same cloth as most people. After a torrid few months, he has found his footing and is scoring at will. And being a star of high caliber, he needs his own shoe. Nike, a $165 billion brand, may have dumped him but Kyrie is ready to support locally owned businesses.
Kyrie is an artist, in his own words. And he wants to empower people from all across America. So when the storm, which is now becoming a little calm, settles, he wants to empower 'black-owned' businesses.
Nike's very public dumping did no favors to his image and his non-compliance for the first weeks after his "tweet" might have scorched the earth with almost all major sportswear brands. So, what's next for Irving?
Also read: Amidst 18 Months' Probation For Emoni Bates, Kevin Durant Has Some Unorthodox Words Of Wisdom For The EMU Star
Kyrie Irving to partner up with Black-Owned Sneaker Business
Irving has been in sensational form despite the turmoil surrounding him off the court. And as the dust settles, a brand is willing to take a chance on him.
Of course, a lot of brands are aware of the fact that Irving's signature shoe with Nike was perhaps the brand's most popular offering. It had garnered fans and enthusiasts, and if you still ask people they will say it was a great silhouette. So naturally, brands are keen but not as keen as SIA Collective.
Kyrie Irving's agent & managers have met with Designer & owner of the Black owned shoe company Sia Collective discussing a potential partnership after Irving's departure from Nike's shoe deal. – Black Millionaires Exclusive! pic.twitter.com/31d0iAVn4x

— Black Millionaires ® (@Blackmillions_) December 19, 2022
SIA, which stands for Somewhere In America, is owned by Delvin Carter, a black-business owner. The Brand has over 400,000 'supporters', as Delvin calls them, on social media.
Kyrie's supposed agreement with them might just be a good step, for both parties.
Also read: "Wouldn't Fight Those Guys if I Had a Gun in My Hand.": Michael Jordan Once Gave Up a Chance to Win $25 Million After His First Retirement From NBA
After Nike, a $165 billion brand, dumped him, what's next for Irving?
Dropping Kyrie Irving might have helped Nike avoid some fires but it might also have been a wrong move. In trying to appease the liberal left, they may have killed off their golden goose. But bygones are bygones and Irving is partnering up with a brand that gets sold out every time they release a shoe.
SIA collective is known for exclusivity and for the usage of traditional leather and suede construction, partnering up with Irving whose shoes are radically well-designed, is nothing short of a dream collaboration.
Irving also has a loyal following. A very loyal following. Ones that will stand with him irrespective of right or wrong. That might be a big boon for the small business.
It also ties in with Kyrie's own dogma of self-empowerment. He will be supporting a small business instead of a faceless corporation. How far along is the deal? We don't know. But look out for more updates on this story.
Also read:  "Tyrese Haliburton, Mr. Supposed, Wannabe, Fake All-Star": Wally Szczerbiak, Journeyman Player Turned New York Knicks Analyst Compares Pacers Star to Jalen Brunson
---
Share this article