Man City vs Chelsea: 3 reasons why Frank Lampard's side will win at the Etihad this weekend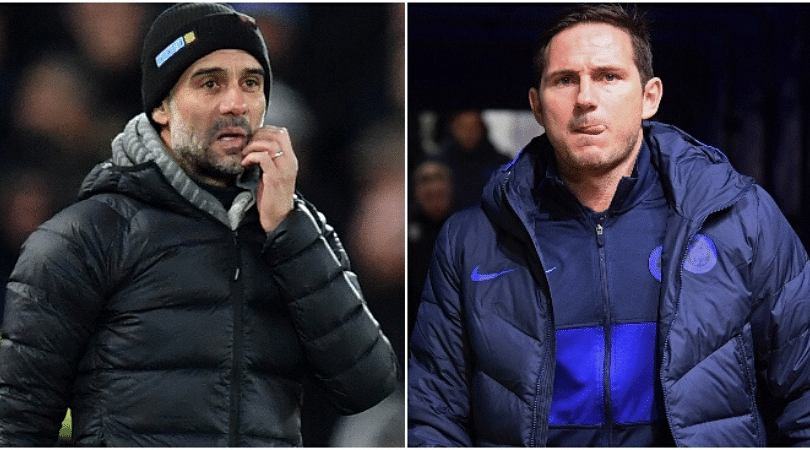 Man City vs Chelsea: 3 reasons why Frank Lampard's side will win at the Etihad this weekend. Chelsea were handed a 6-0 defeat on their last trip.
We're almost at the end of November, 12 matches down and Chelsea are above Manchester City in the points table. Albeit by a solitary one yet no one saw this coming. However, Manchester City could overtake the blues with a win today.
Also read: Will Pulisic and Hudson-Odoi play vs Man City today?
In the last decade, Chelsea have made the trip to Etihad 10 times. They have lost 7 times and drawn once. They have only managed to topple City twice and the last time that happened was during the 2016/17 season.
In their 10 matches at the Eithad, Chelsea have only found the net 7 times in contrast to Manchester City's 19. City have also kept 6 clean sheets in the 10 matches. What we can gather from this is that Man City vs Chelsea at the Etihad has most times been a one-sided affair.
Loading embed tweet https://twitter.com/premierleague/status/1198180661833670663?ref_src=twsrc%5Etfw
However, this is the Premier League. Anything can happen on any given day. Remember Norwich and Wolverhampton beating City earlier? Let us look at 3 reasons why Frank Lampard's side can emulate the two teams.
Chelsea's winning streak
The world's obsession with Manchester City and Liverpool has allowed Frank Lampard's side to go on about their business rather quietly. While the media has sang love songs about Lampard's young side, the kind of dominance the side has shown has often been ignored.
The Blues had a slow start to the season. However, they are yet to lose a match in the Premier League since their loss to Liverpool at Stamford Bridge and even that was a close encounter. Lampard and his men have since stitched 6 consecutive victories and will look to add to that when they take on City at the Etihad.
Manchester City on the other hand, are coming off a loss to Liverpool in their last match. in fact, Pep Guardiola's squad, considered the most complete in the world, has lost twice in their last 5 matches in the Premier League. This is proof that the once feared side is not as invincible as was once thought.
Chelsea's away form
An extension of the first point. Not only have Chelsea managed to remain victorious in their last 6 Premier League encounters, they have also managed to win 7 consecutive matches away from home in all competitions.
This includes wins at Norwich, Wolves, Lille, Southampton, Ajax, Burnley and Watford. Their last away defeat in the Premier league was against Manchester United on the opening day of the Premier League and the last time they came empty handed from a match away from Stamford Bridge was against Liverpool in the UEFA Super Cup match.
Both of these matches were Lampard's first two matches and the side have since settled under their new manager. The club understand better what works for them and have gelled together. This is exactly why Chelsea have the most goals on the Road this season so far.
Manchester City's Frail defence
It appears that Pep Guardiola has lost faith in Nicolas Ottamendi. This is perhaps the reason he has resorted to using Fernandinho as a centre back ahead of the Argentine. Not having Aymeric Laporte due to injury and Vincent Kompany departed has hurt the side quite a lot this season.
Last season, City conceded only 23 goals in 38 matches. This season however, they have already conceded 13 goals in 12 matches. However, they seem to have taken a more aggressive approach to make up for their defensive frailties.
Last season City scored 95 goals in 38 matches at an average of 2.5 goals per match. This season, they have already found the net 35 times in 12 matches at almost 3 goals per game. Should Chelsea whether the storm and find the perfect opportunity to launch a counter attack, they have more than good enough forwards to take advantage of a suspect back line.
Man City vs Chelsea could be one of those matches where City launch a plethora of attack on Chelsea while the visitors play the waiting game. A moment of brilliance is what is likely to separate the winners and we back the Blues to produce that moment.
Click here for more football news
---