Mary Kom to return to action after a 1 year hiatus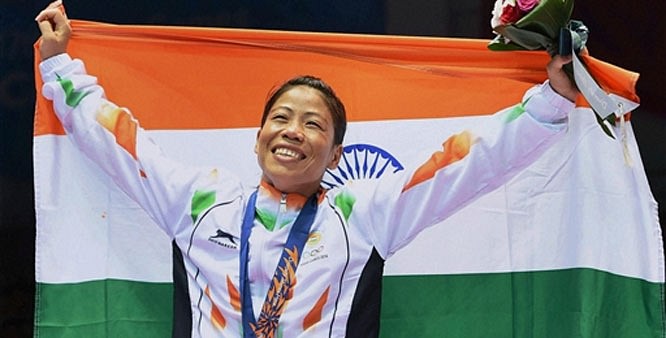 Olympic bronze medallist, Mary Kom, is all set to return to action after a year long hiatus. She will be featuring in an invitational tournament in Mongolia next month, where she will play her trade in the 51 kg category. The tournament is scheduled from June 20 to June 26.
"I have returned to 48kg but in this tournament, I will fight in the 51kg category because I need some practice after year away from competition. However, I will be preparing myself in the 48kg category for the Asian Championships in November," Mary Kom told PTI.
Also Read: Indian Hockey Team set to take part in TWO important events
The five time world champion has decided to return to the lightweight category after the Commonwealth committee decided to introduce the event for the 2018 games.
Her last world title had come in the 48 kg category, while the 4 others were won in the 46kg category. So, the return to lightweight seems to be a very good move.
Mary Kom had shifted to the 51kg category before the 2012 Olympic games, as it was introduced for the first time and even went onto clinch the bronze medal in the event.
"I have been training hard for the last six months and I decided to trial for this tournament because I wanted to test myself. Since 48kg was not a part of the schedule in Mongolia, I decided to compete in 51kg," she said.
"But it is 48kg which will be my focus once I am back from Mongolia," she added.
Mary Kom was not a part of the Rio Olympics team, after having lost in the second round of the World Championships last year. She would be itching to make amends and make it to the Olympic this time round, and this invitational tournament could prove to be the first stepping stone towards that larger goal.
---
Share this article