Meet Mukesh Singh Gehlot, the World Powerlifting Champion who made India proud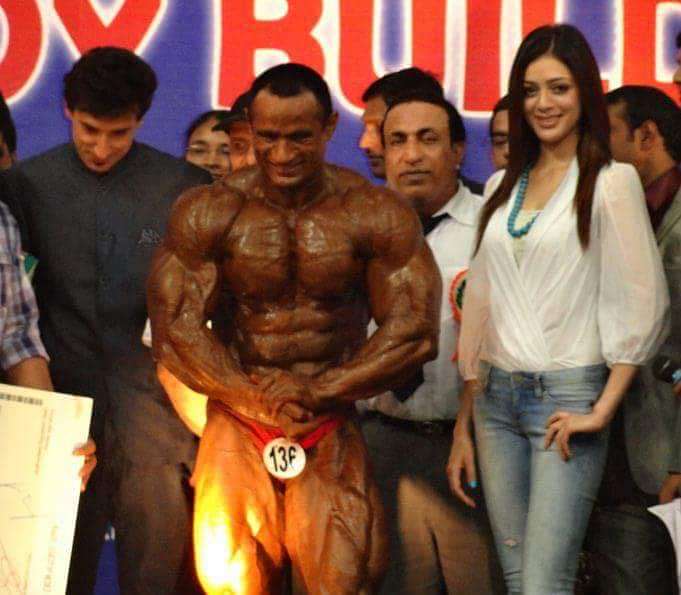 It's an agonizing situation for a sportsperson to be appreciated worldwide for his achievements, but remain unrecognized at home country. That has exactly been the fate for Mukesh Singh Gehlot, who lifted the World Powerlifting Championship in England recently. He certainly deserves to be a known entity in our nation. This article covers 3 things that one should know about Mukesh Singh Gehlot.
Before knowing about Gehlot, we would like to apprise our readers about Powerlifting. It is nothing but bench-press, a common weight-based gym exercise. The higher the amount of weight one's chest can take, the higher the one scores.
Mukesh Singh Gehlot's bio:
Birth: Born on May 1st, 1978 to a Jat family based out of Delhi
Also Read: PR Sreejesh has dedicated the Champions' Trophy win to the martyred Indian soldiers in Uri
Few notable achievements of Gehlot:
Silver medal in Asian Bodybuilding Championship held in China, 2012
among top 10 at World Championship 2006
among top 10 at Junior World Body Building Championship held in Spain,1998
silver medal in the Senior National Inter-State Championship,1998
Graduation: University of Delhi
Read on to know more and get inspired..
Gehlot's early life struggles
He lost his mother at a very young age. His dad tried to force him to put more efforts on studies. But Gehlot realized that education is not his cup of tea. Hence, he started diverting his attention to sports. One day when he was playing football, he got glimpse of people working out in a gym nearby and that's when his interests in body building were kindled.
Gehlot started competitive body building in 1997. His meal used to be 2 whole chickens, 25 eggs and 10 glasses of milk every day. His brother, a modest farmer used to provide him with these on a daily basis. As Gehlot wasn't much well to do and didn't have a permanent job, he couldn't afford any muscle building supplements until 2002.
Nicknamed the 'Indian Hulk'
Gehlot got a regular job with fixed income in the Railways in 1999. That's when he felt relaxed and got his dad's permission to pursue body building.
Along with improving his Powerlifting skills, he also give his body an impeccable structure. It is for this reason, he has been nicknamed as 'The Indian Hulk'. He was crowned Mr. India four times between 2008 and 2012, which is by no means an ordinary feat.
Gehlot is a no-ordinary man and has already made India's name appear right on top of favourites in Powerlifting. We need more such Gehlots in every sport for pursing our Olympics 2020 vision.
---