Michael Vaughan slams India for getting all out on 92 vs New Zealand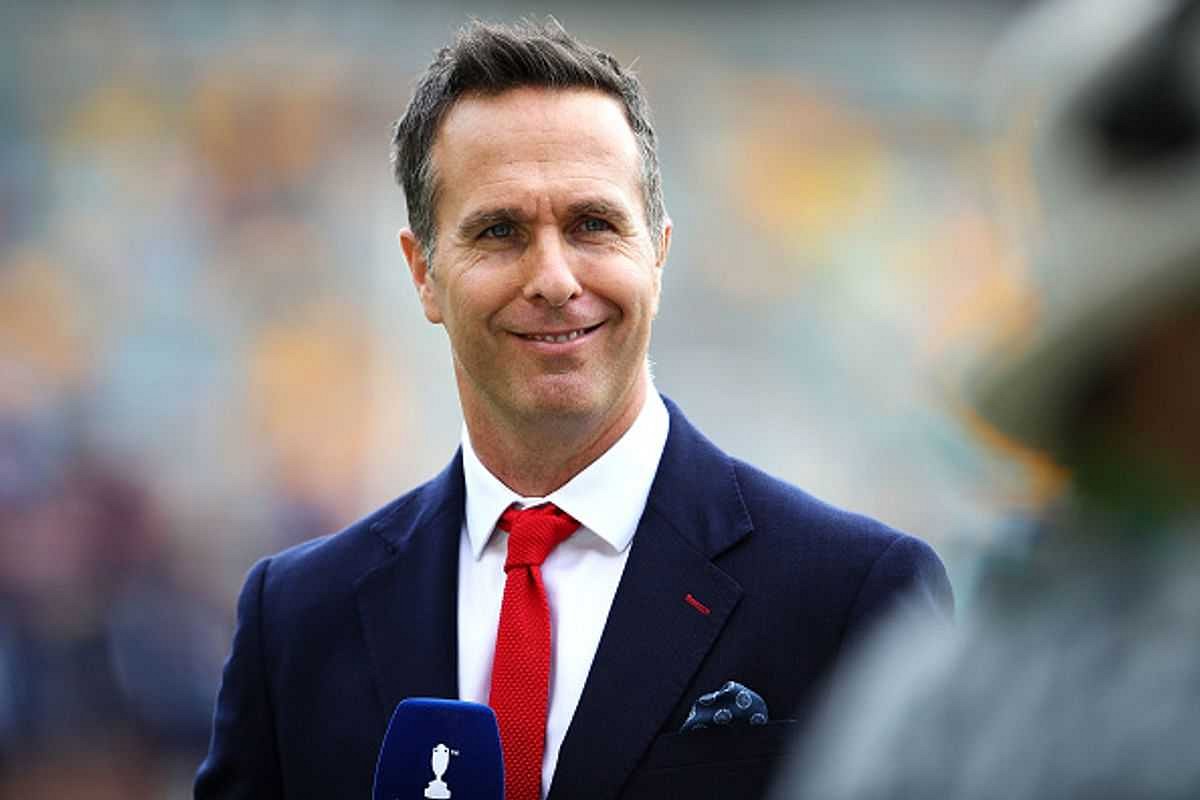 Vaughan slams India for getting all out on 92: Former England cricketer couldn't believe India's performance in the fourth ODI.
India's under whelming batting performance has spread a wave of shock across the cricketing fraternity. Having watched India belt the Kiwis thrice in a row, the news of them succumbing to swing is hard to digest for several former cricketers.
Among one of them was former England captain Michael Vaughan, who 'couldn't believe' India being bowled out for 92 in the fourth ODI of the ongoing India's tour of New Zealand at Hamilton. Vaughan took to his Twitter account to express his opinion on India's shambolic performance.
92 all out India … Can't believe any team would get bowled out for under a 100 these days !!!!!!

— Michael Vaughan (@MichaelVaughan) January 31, 2019
Former Australia opening batsman Mark Waugh was quick to share a response on Vaughan's tweet. Waugh opined that India's performance in the fourth ODI is a ramification of them playing without their 'best batsmen'.
See what happens when a team don't have there best batsmen in.

— Mark Waugh (@juniorwaugh349) January 31, 2019
Having witnessed the participation of the Australian, Vaughan gave the impression of not letting go of an opportunity to take a dig at him. The 44-year old, who was recently seen in a commentary stint at Big Bash League, reminded Waugh of Australia getting bundled out on 60 in 18.3 overs during the fourth Test of the Ashes 2015 at Trent Bridge.
Yep .. Same happened at TB in 2015 .. !! Oh wait a minute .. #60 https://t.co/E9zuYw3Tpj

— Michael Vaughan (@MichaelVaughan) January 31, 2019
While Vaughan might have been successful in mocking Waugh, he himself was at the receiving end of the same medicine when New Zealand fast bowler Mitchell McClenaghan brought up England getting all out on 123 against New Zealand during the ninth match of ICC Cricket World Cup 2015 at Wellington.
123 is the closest I can remember

— Mitchell McClenaghan (@Mitch_Savage) January 31, 2019
Apart from expressing his disbelief, Vaughan also questioned the Indian selectors for not including wicket-keeper batsman Rishabh Pant in the ODI squad. Having impressed one and all during the Test series against Australia, the 21-year old cricketer allures a lot of support these days regarding him becoming a regular across formats for India.
Why isn't @RishabPant777 getting a go in the ODIs !???

— Michael Vaughan (@MichaelVaughan) January 31, 2019
Other than Vaughan, Waugh and McClenaghan, the official Twitter handle of Cricket Australia also pointed out India's biggest defeat (in terms of balls remaining) in ODIs.
A record defeat for India as a Trent Boult-inspired New Zealand hand out a drubbing in Hamilton: https://t.co/PZio4QxJSt #NZvIND pic.twitter.com/yv3h4FV4WX

— cricket.com.au (@cricketcomau) January 31, 2019
It is worth mentioning that Vaughan's tweet didn't go down well with the Indian fans as they ended up defending the Indian team's performance. Read some Twitter reactions on the same below:
😂😂😂😂😂 pic.twitter.com/kBLGpIxGVz

— Fussy Kisaan (@Fussy_Ca) January 31, 2019
Can't believe any can bowlout on 77 this days..😁😁😁😁

— Hitesh raut (@IamHiteshraut) January 31, 2019
A depleted Indian side without Kohli & Dhoni got all out for 91 vs 3rd Ranked team NZ

A full strength England team got all out for 77 vs 8th Ranked West Indies. :)))))

LoL… Really Unbelievable 🙂

— Umesh Kesavan (@magicumesh) January 31, 2019
England 77 too unbelievable

— Harish Vasity (@harishvasity) January 31, 2019
Recently a team has played more cricket than anyone else in this planet got all out for 77… Can't believe

— Vivek Chandrashekar (@scvivek_chandra) January 31, 2019
And what about #England recent collapse 77 all-out against #westindies…!

— UBI UBAID (@ubiubaid902) January 31, 2019
---
Share this article