Misbah ul Haq steals Amir's thunder- England vs Pakistan 1st Test Day 1 Review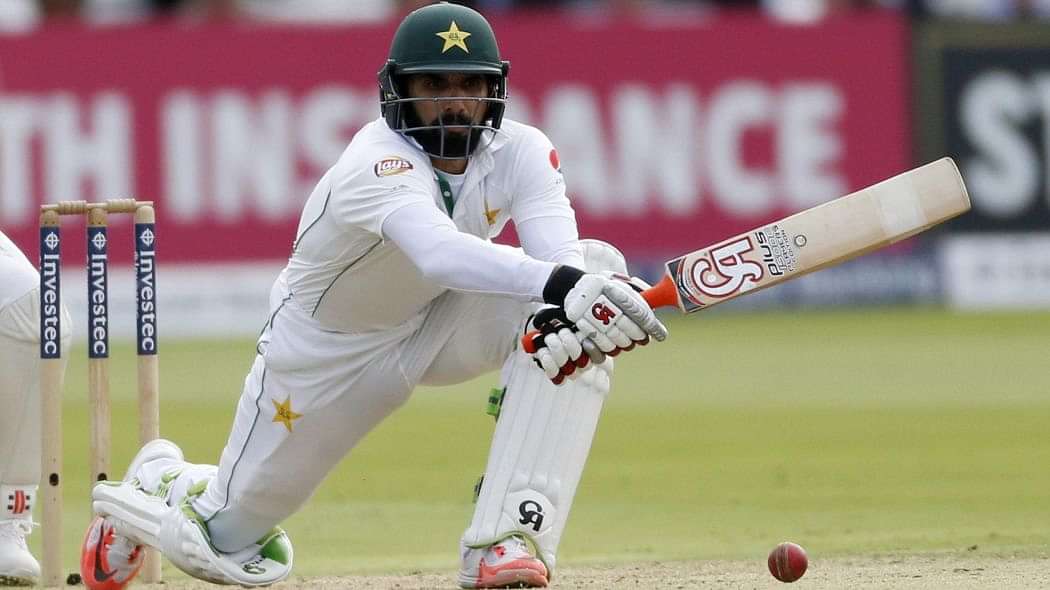 The Lord's waited with bated breath for the Pakistan team to step on the field 6 years after that fateful 'no ball' incident that shocked the entire cricketing community. But life had presented Amir with a second chance, a chance to mend his ways, a chance for cricket to be the major talking point of his career. Amir's wait for redemption had been so long that fate had decided to make him suffer a little bit more or rather he was being granted the luxury of soaking in the occasion before actually stepping on the field.
Pakistan won the toss and elected to bat first on a typical flat Lord's wicket.
The 'Amir talk' had subsided and finally the focus was on cricket. Out of the 6 specialist Pakistan batsmen, only 1(Younus Khan) had had the experience of playing in England. And thus batting first was always going to be tricky, but Pakistan trusted their assessment of the conditions and went in with what they felt was best to do on the first day of this historic Lord's test!
England would have been reasonably happy with the outcome of the toss as they had a great opportunity to test the inexperienced Pakistan batting lineup in unfamiliar waters.
Also Read: India's first ever Test match
Hafeez and Masood started things postitively before Masood nicked one to Bairstow off Woakes. Then came out Azhar Ali, arguably Pakistan's most technically sound Test batsman. But he too couldn't fare too well against the trickery of Woakes as he edged one too Bairstow as well. Mohammad Hafeez also fell during this phase and Pakistan looked like being bundled out for a below par score, yet again!
When you are tottering at 77-3 on the first day of a test match, you look out for heores, heroes who can lift spirits, lift nations, Misbah Ul Haq turned out to be that hero for Pakistan today. Pakistan have often looked to be a troubled side, troubled by events on an off the field and Misbah has single handedly carried them through these bouts of frustration.
And it was only fitting that on a tour that was hyped to be the toughest test for the Pakistan side in recent times, Misbah was the one who guided them through the first storm. A wonderful 100 in an emotionally charged game for his nation, Misbah truly showed everyone that no matter what your age, pure love for your nation and the sport can make you do wonders.
The 'pushup celebration' is certain to rank up there with the best, as Pakistan's talisman ensured that the Lord's test will be remembered for more than just Amir's comeback.
And while the world goes gaga over Misbah's brilliance on the pitch, Shafiq's 73 must not be forgotten one bit. He supported his captain with some watchful yet handsome strokeplay and ensured that Pakistan got out of the slump that they had gotten into after Younus Khan's departure.
England ended the day on a high as they uprooted Shafiq and the night watchman, Rahat Ali, thanks to some consistent pestering on the part of Chris Woakes. Ball had a relatively good first day in Test cricket but would love to have a few more wickets against his name as the game progresses.
Day 2 beckons and with it come the Amir talks. Let's keep them limited to cricket as he has served his sentence and is now legally allowed to play the game. The tension would be on the rise as Pakistan's first innings would draw to a close but the occasion might just lift Amir and motivate him in a way no one or nothing else can.
---