MS Dhoni looking to get a new hairstyle ahead of IPL 2018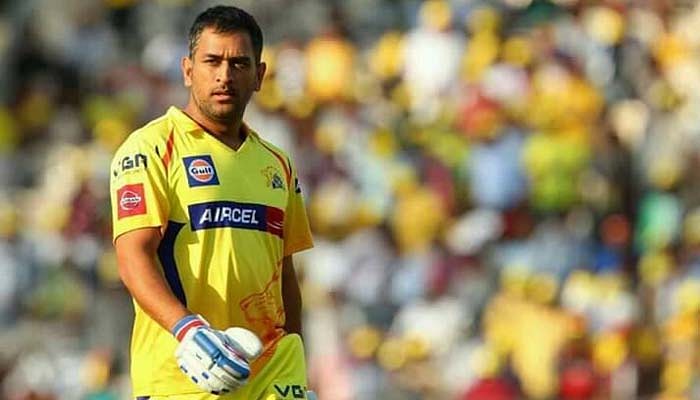 With the IPL just a few days to go from now, fans are getting really hyped up for what should be a brilliant season of the biggest cricket carnival of the year.
The returning duo of Chennai Super Kings and Rajasthan Royals have really added to the anticipation, as fans cannot wait for the former champions to return to the fold.
CSK in particular has been one of the most iconic teams of the IPL, and their captain, MS Dhoni, has been the most iconic player in the league's brief history.
MS Dhoni has been one of the best captains that world have seen over the last few decades, as the world winning skipper led his team to unprecedented amounts of success during his time at the helm.
The man won every trophy you could win as a captain in the game, which only goes to show you why he is a once in a generation type cricketer and captain.
Former CSK player, Lakshmipathy Balaji had this to say about his skipper,
"Dhoni doesn't involve much and only when a bowler is really thrown into a corner he takes over. He will give you challenges and let you be in your space to understand them. He will not compel a bowler to do something which is not the bowler's style. That I have experienced as a player.
"On the field, you will be handled by one of the greatest captains. Dhoni will give you the freedom. Apart from that, you will learn to swim on your own under Dhoni's leadership," Balaji said told the Times of India.
Now we hear that Dhoni may get a new hairstyle for the event, as his personal stylist, Sapna Bhavnani, has posted a picture online and asked the fans if they would like to see Mahi dye his hair yellow for the IPL.
Should we colour captain Saab's Hair yellow? @msdhoni @madOwothair #msd #MSDStrong #Dhoni #msdhoni #Mumbai #IPL11 pic.twitter.com/JVy9ZTDsEb

— Sapna Moti Bhavnani (@sapnabhavnani) March 17, 2018
Can you guys imagine a blondish Mahi!?
---