Bubba Wallace Insider Dismisses NASCAR Playoff Controversy Involving Joey Logano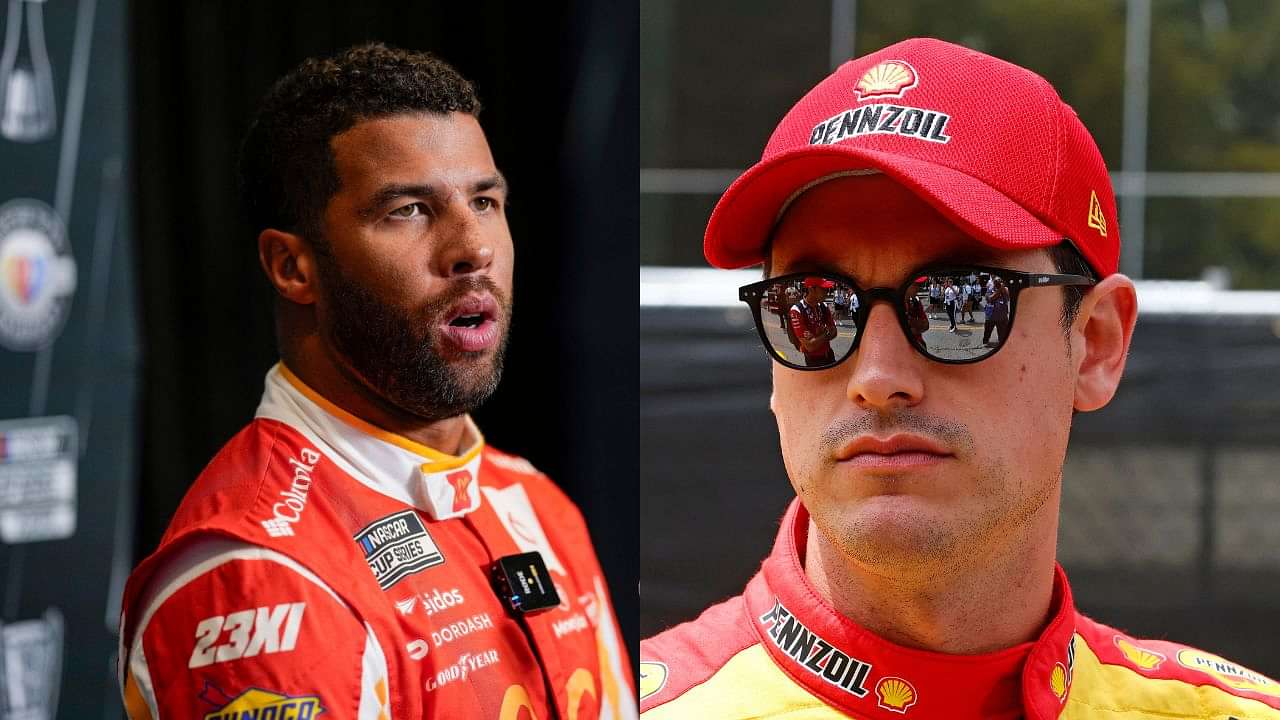 During the first three races of his first postseason, Bubba Wallace faced plenty of challenges but managed to make it to the next round, albeit barely. A wreck involving Corey LaJoie and Joey Logano might have played a significant role in Wallace's advancement, as Logano, a playoff driver, was virtually eliminated after that.
Interestingly, social media is now buzzing with speculation that LaJoie might have intentionally caused the wreck to help his friend. Dismissing all of this as baseless and even hilarious, Wallace's spotter, Freddie Kraft, addressed this conversation during the latest episode of the Door Bumper Clear podcast.
Bubba Wallace's spotter addresses social media speculations

While speaking on the episode after the Bristol race, Kraft mentioned, "I love NASCAR Twitter because they can, they make me laugh. I did see one yesterday that you know obviously, this was intentional. Corey did this on purpose because him and Bubba are friends…"
He then mockingly said, "What impeccable timing on Corey's part to be able to spin out hit that wall, and time it just right so he can come back and knock the whole rear end out of the #22 car."
Kraft added that LaJoie's wreck with Logano during the race may have been caused by the  #7 driver's tendency to overstep when he's running well. He further mentioned that the Spire Motorsports driver was fast and had qualified in the top 10, but he may have made a mistake by trying to make it three wide on Jones, which wasn't necessary at that point in the race.
"Like he (LaJoie) tries to make a three-wide, clips the apron gets loose, chases it up into Jones, ends up spinning himself, and then… Hits the inside wall and kind of catapults back across. But you know it's sucks, just wrong. Wrong place wrong time for Joey…"
Joey Logano's championship prospects come to an abrupt end

Just last year Logano had been at the top of his game when he went on to claim his second Cup Series championship at Phoenix. But this year he did not fare so well, even though what happened at Bristol was not exactly his fault and just a case of terrible luck, as explained by Freddie Kraft.
Entering the elimination race at Bristol, Logano had a 12-point buffer to keep him safe, but after being involved in the wreck with LaJoie, and finishing 34th, the cushion disappeared. Following the race, Logano told Motorsports.com, "Obviously, it's a real bummer. You get out of the race like that and you're behind the wall and you're in denial for a minute. You don't want to believe that it happened and you want to think that it's fixable, but the car was torn up too."
Logano was not the only strong contender who was knocked out though, SHR's Kevin Harvick too was eliminated. But now as we head into the round of 12, let's see if the likes of Bubba Wallace can hold it together to advance further in a fairytale run.
---