Disturbing DNF Pattern Should Worry Kyle Larson and HMS Before 2024 NASCAR Season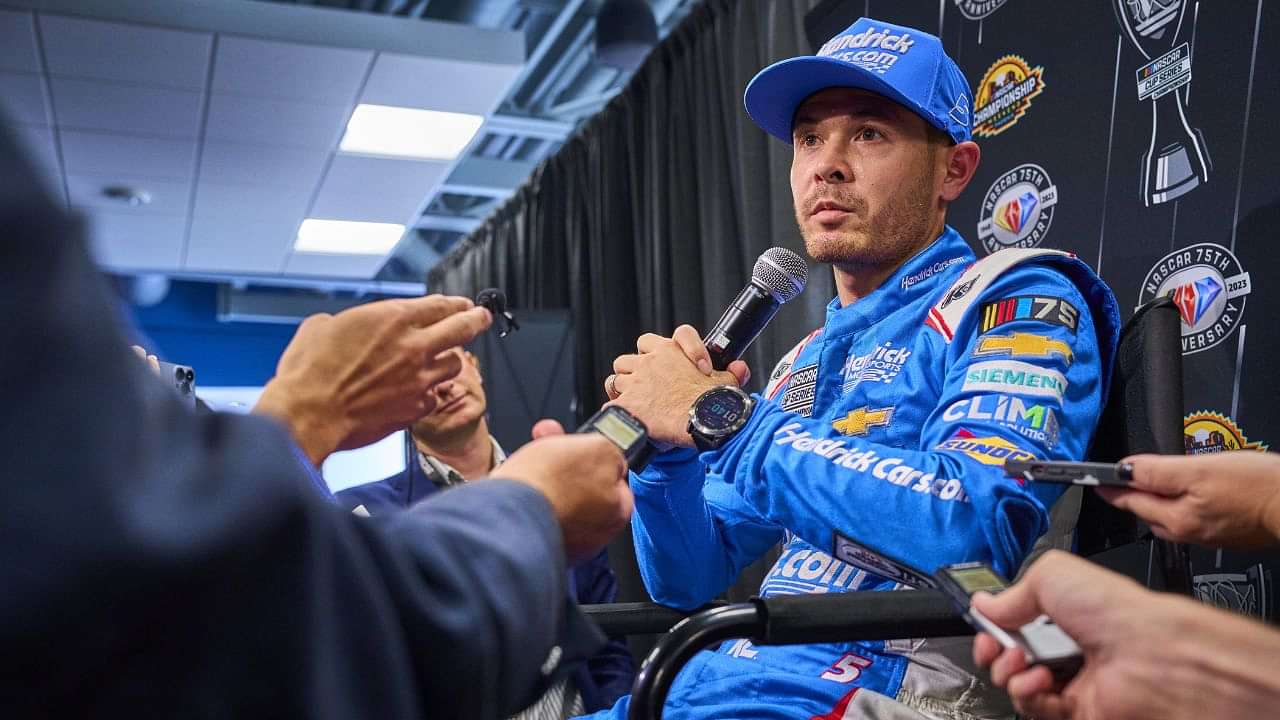 The 2023 Cup Series season ended with Ryan Blaney taking home the Championship. Meanwhile, looking back at some of the figures, there seems to be a worrying trend emerging within the Hendrick Motorsports garage.
#5 driver and 2021 Cup Series champion Kyle Larson had a total of 7 DNFs in the 2022 season and in the 2023 season, he had 8. That is the second-highest number of DNFs after Austin Dillon.
There were several instances throughout the season where Larson's on-track antics left him in a position where he almost surrendered the win. However, not all of them may have been his fault entirely, like the one at Pocono where he contacted JGR's Denny Hamlin.
Regardless, this trend of the increasing number of DNFs every year could end up being a detriment to the HMS outfit moving forward. Interestingly, this concerning trend was previously also highlighted and discussed at length by NASCAR insider Kyle Petty.
NASCAR Analyst Kyle Petty spoke about this very concern regarding Kyle Larson
In an interview a little while back, Kyle Petty explained that Larson positions himself in a way that prevents him from winning the race, rather than putting himself in a position to win. Petty emphasized that this is not a giveaway, but rather a result of poor decision-making while driving.
He then went on to share all of the instances where he lost out on the win. "Phoenix with William Byron, Darlington with (Ross) Chastain, Pocono with Denny (Hamlin), and then Texas with Bubba (Wallace)," said Petty.
He urged Larson to "up his game" and "mature just enough" to realize the times when situations like these arise. Heading into the 2024 season Larson and Hendrick Motorsports will have to look into this matter and take action before things get out of hand and cause problems.
---