19-year-old Magic Johnson Once Visited $100 Million Playboy Mansion Thanks to Jerry Buss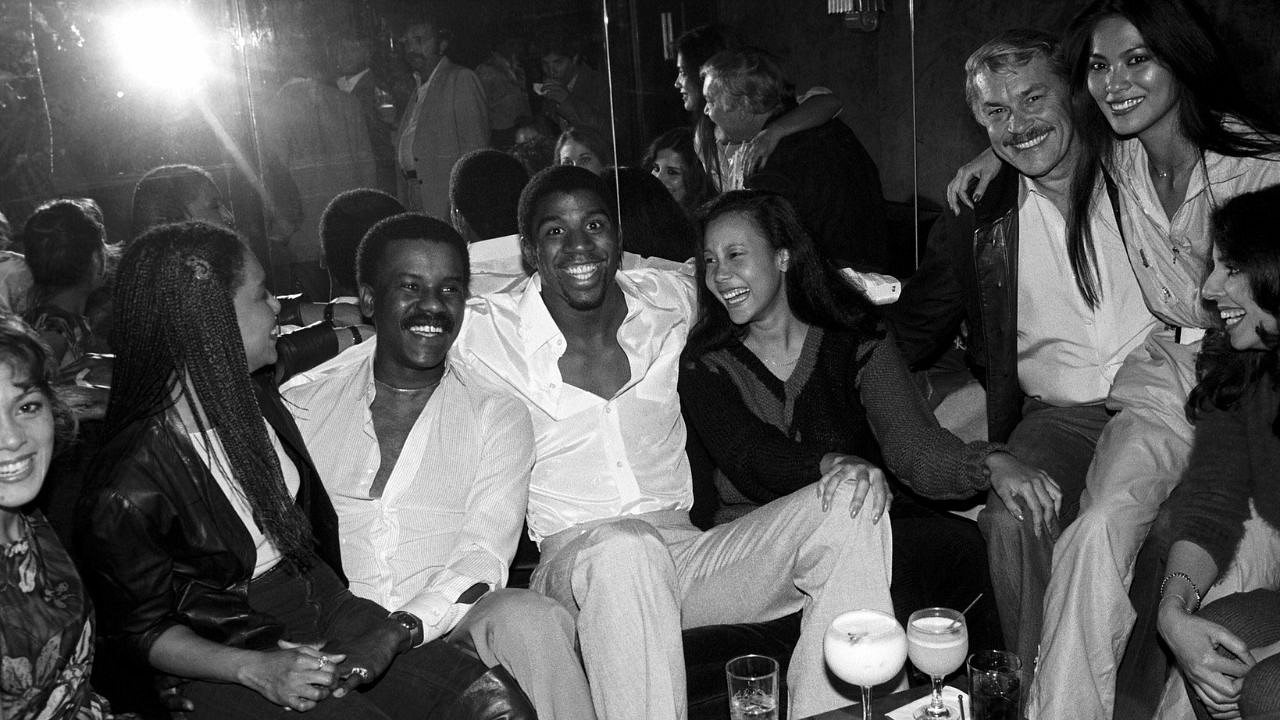 As a nineteen-year-old, Magic Johnson was once treated to a night he would never forget by any other than the Laker's owner Jerry Buss. Buss, the legendary Lakers owner, took the teenage Magic to Playboy Mansion for a party soon after he signed a five-year, $2.3 million deal with a signing bonus of $175,000.
Magic and the 'Showtime Lakers'
Magic Johnson's antics on and off the court make up a major part of his legacy. A number of them come from his time at the Lakers. One of the greatest ever to play the game, Johnson was marked out from the beginning as a special talent. The number one pick in the 1979 draft class, Johnson would be signed by the Los Angeles Lakers who were about to embark on one of the greatest runs in history.
In the 1980s the L. A Lakers changed basketball. Owner Jerry Buss dreamed of assembling a team that would bring to life a 'Hollywood flair' and the result was the 'Showtime Lakers'. A team built around a philosophy of playing quick, scoring, and importantly entertaining basketball, the Lakers would win five rings in the Showtime era, powered by Johnson's visionary passing and Kareem's prodigious scoring. The owner lived his team's philosophy and was the one to introduce Johnson to the clubbing scene in L. A.
No player in Lakers history was ever closer to Dr. Jerry Buss or his family as Magic Johnson. They entered the NBA at the same time in 1979. pic.twitter.com/66S0aQzV7y

— Arash Markazi (@ArashMarkazi) February 22, 2017
A Night to Remember
Magic had grown up in Lansing, Michigan, and was a stranger to the fast life in L.A. He later admitted that he would never forget that night, as it gave him a taste of the superstar life. As Johnson narrated in the book 'When the Game Was Ours' the night at Playboy Mansion was one of many nights where he and Buss would go out.  The teenage Magic would call his friends that very night, eager to tell them about where he was.
Magic's taste of the life of the superstar hooked him. It also led him to contract AIDS years on, the disease that would bring his career to an end. Magic has been very open about that era and how he has come to terms with it. The five titles the Lakers would win meant that Johnson would seal his place in the Hall of Fame, but there could have been more. The night out with Jerry Buss would set in motion events that led to the life and legend of Magic Johnson as we now know.
---
Share this article