"38-Year-Old LeBron James is Leading the NBA!": Lakers Star Posts Astonishing Stat in 20th Season, Stands Ahead of Giannis Antetokounmpo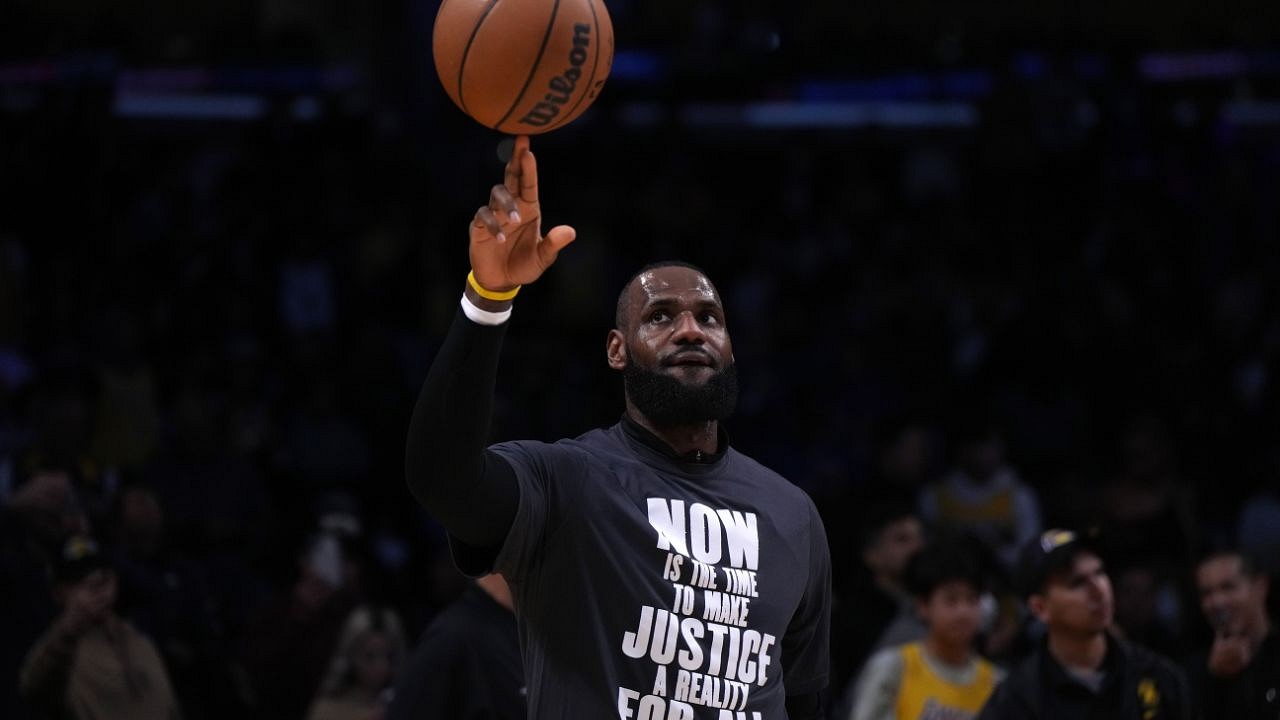 LeBron James is doing it all for the Lakers right now. In a roster filled with players known to underperform when you need them the most, the King has guided the Lakers to 6 wins in their last 10 games.
All while doing so, the man is also averaging a stellar 29 points per game, ranking 7th in the NBA for the stat.
But as it turns out, this isn't the only category he has been dominating.
Recently, the NBA community looked into LeBron James's clutch time numbers of the man this season. And the result of that research was astounding, to say the absolute least.
Also Read: "Kareem, Michael Jordan, LeBron James": Tom Brady Omitted Bill Russell But Named Kevin Durant in His All-Time NBA Top-10 List
LeBron James leads the NBA in total 4th quarter points despite missing time this season
LeBron James has often been criticized for not being one of the least clutch players in the NBA. And after years of taking verbal abuse from the NBA community, it appears that the man has finally taken it to heart.
Why do we say that? To find out, take a look at the tweet below.
LeBron James currently leads the league in 4th-quarter scoring with 284 even with 10 missed games.

1. LeBron James (284)
2. Giannis Antetokounmpo (280)
3. Donovan Mitchell (279)
4. DeMar DeRozan (276)
5. De'Aaron Fox (275) pic.twitter.com/JTJg9VvpfA

— Lakers Daily (@LakersDailyCom) January 16, 2023
To have missed 10 games and still leading this stat on the season alone would have been massively impressive. But at 38 years old?
LeBron James truly has the upper hand against Father Time right now.
What is LeBron James's defensive rating this season?
LeBron James has been doing it all for the Lakers… on offense, at least. Defensively, however, it is a different story altogether.
The man clearly takes possessions off during games, almost looking like a statue at times. And nothing reflects that more than his defensive rating.
This season, James has a defensive rating of 113.6. That means he is giving up over 113 points per 100 possessions.
He may have to conserve his energy every once in a while. However, a defensive rating that abysmal may mean that he is just slacking.
Also Read: "Someday, Others Would Be Compared to Me": LeBron James at 17, Spoke Valiantly on Being Compared to Michael Jordan
---
Share this article