"Buy the Shaq-Liner for $110,000": When Shaquille O'Neal's Calculation Error Led to a '$500,000 Lamborghini' Mistake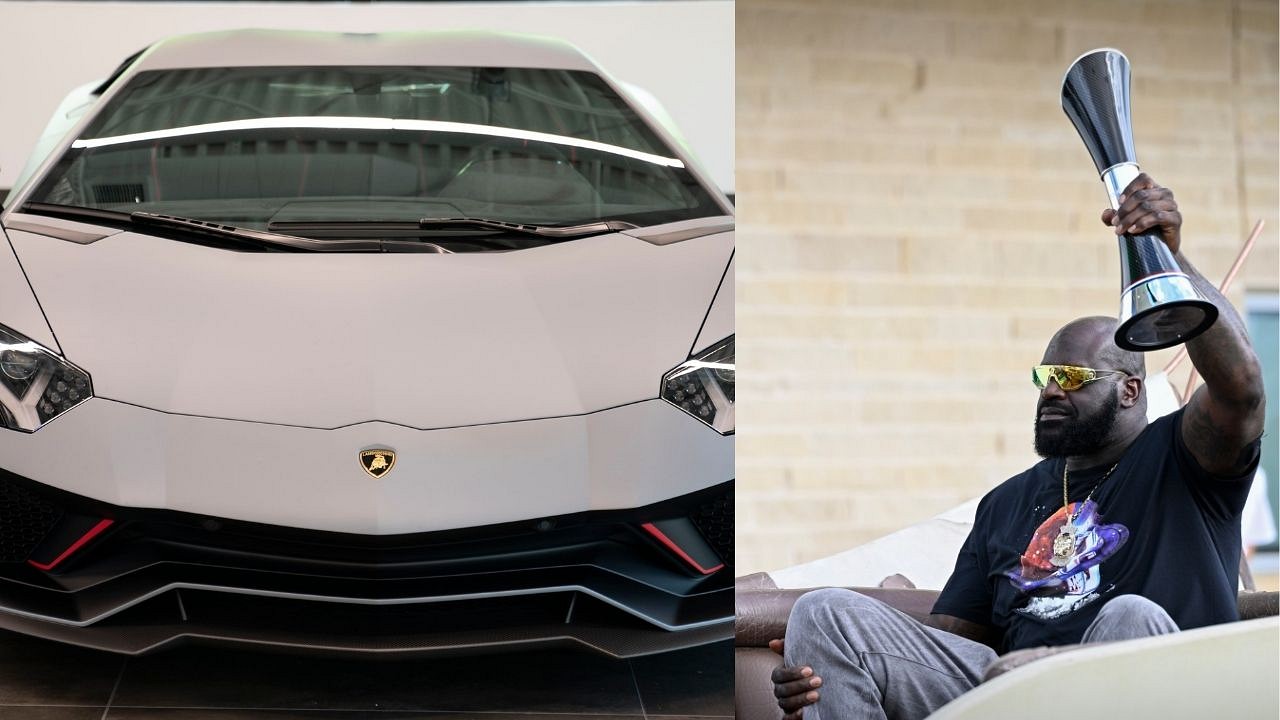 Shaquille O'Neal is a gargantuan man. In fact, even gargantuan doesn't do his imposing size justice. The 4-time NBA Champion stands at 7′ 1″ and is well built. It's not just his height but also his width that makes him so humongous. Of course, as a basketball player, his size gave him that edge on the court. But off the court, standing over 7 ft isn't too convenient. Especially if you are fond of cars.
O'Neal was so big that sitting in a stock Ferrari or Lamborghini wasn't possible. No supercar manufacturers made cars suited for the Lakers' legend. At the same time, growing up in poverty, when O'Neal became rich, he wanted to own everything he found cool. So, naturally, O'Neal had to take matters into his own hands.
He began buying cars and then modifying them. In fact, Shaquille O'Neal once bought two Lamborghinis and combined them into one to fit him properly. However, once he decided never to ride far cars again, he sold his custom Lamborghini capable of fitting Shaquille O'Neal. But the deal ended up costing the Big Aristotle almost half a million dollars just because of a calculation error.
Shaquille O'Neal sold his Lamborghini for $110,000
In his book Shaq Uncut, O'Neal wrote of the time he sold his specially designed Lamborghini to his teammate Amare Stoudemire. But while selling the car, Shaq ended up making a horrible calculation error. O'Neal decided to sell his Lambo for $110k. His new car. the 'Shaq-Liner' was worth $100k. So, Shaq thought he'd just add $10k more and get his new ride all fitted to suit his needs. But unfortunately, Shaquille O'Neal forgot that the original cost for the Lambo was $600,000.
Shaq wrote: "When I got traded to the Suns I brought it out to Arizona so Amare could look at it. He offered me $120,000 for it. I was trolling the Robb Report and found what would eventually be the Shaq-Liner for $110,000. I figured I'll sell the Lamborghini to Amare for $120,000, buy the Shaq-Liner for $110,000, and put another $10,000 into it and I'll be even. That's being a Shaq-a-matician, except for one small little detail. The Lamborghini cost me $600,000 originally. So I lost a lot of money on it. The reason it cost so much was I bought a brand-new Lamborghini and then I bought an old, beat-up Lamborghini, and in order for me to fit into it, they had to chop them both in half and then superglue it together. It was a beautiful car, hardtop, platinum silver."
O'Neal decided to sell the Lamborghini after a near-death experience
O'Neal's decision to sell his Lamborghini wasn't in the spur of the moment. Shaq was in a horrible car accident where his $600k car spun several times on the highway and narrowly avoided the wall. O'Neal, in his 2011 book, claimed that after an argument with his ex-wife or maybe an argument between him and Pat Riley made him ride his car to Ft. Lauderdale.
While returning, he was driving at $190 mph before a car cut into his lane. To save himself, he veered further but just spun out of control. Once it stopped spinning, Shaquille O'Neal got out but his knees buckled and he thought he could have died.
Shaq: "I was driving fast—way too fast—probably around 190 miles per hour. So I'm flying down the road and this car cuts me off and I've got to make a quick turn. I cut away from this other car and I go into about five different spins. My first thought was, I'm going into the wall and flipping over into the water. This is it. This is how I'm going to die. But I'm a lucky guy, and the car just misses that wall and keeps spinning, and when it finally stops I'm facing the opposite direction. I put the car in reverse and get out and try to stop my knees from buckling. Right then and there I decided, "I'm never driving this car again." And I didn't."
Fortunately, not only did Shaq survive but he also understood the perils of driving so fast. He even came out of the near-death experience wiser than before. Giving away that car, even if it was at half a million loss, was the right decision.
---
Share this article