"Don't Try This at Home, Kids!": 50 Year Old Shaquille O'Neal Tries Scary Stunt on Inside the NBA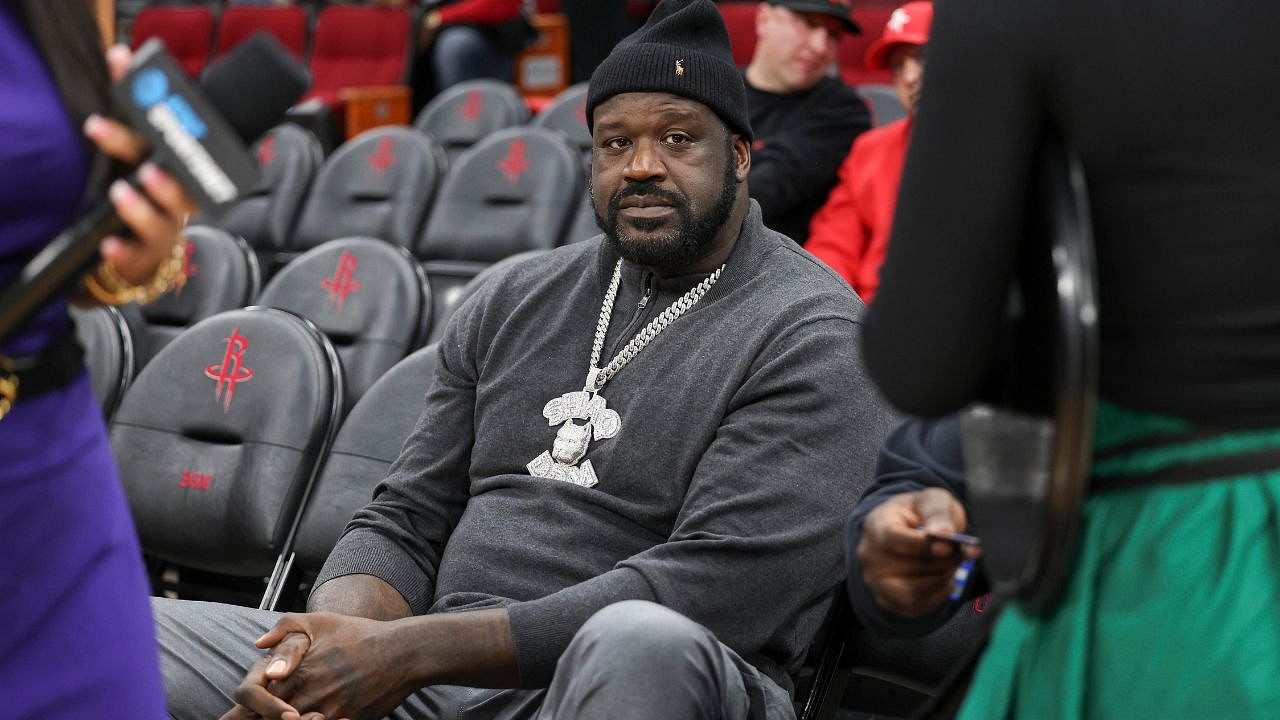 Inside the NBA is considered to be one of the best NBA shows on TV right now for a reason. It's because the cast isn't afraid to get their hands dirty to have some fun, even if it means making a fool of themselves in front of millions of people. It's almost like it comes with the territory.
However, not a lot of their stunts are dangerous. In fact, we're pretty sure there is a crew member in there somewhere they do everything as safely as possible.
But it appears that during the most recent episode, they were on holiday. And it may just have set a very, very bad example for some of the younger fans out there.
Also Read: "Canon Curry, You're a Better Passer Than Your Dad!": When Klay Thompson Trolled Stephen Curry After Making NBA Comeback
The Crew of Inside the NBA throws darts at a board, with Shaquille O'Neal standing right in front of it
Shaquille O'Neal is often the center of all shenanigans pulled on the set of Inside the NBA. But even by his magnificent standards and years of experience, this has to be pushing it just a tad bit.
Wondering what we mean? Take a look at the clip in the tweet below.
"Don't try that at home, kids!"

Keep the sharp objects away from @SHAQ 😂 🎯 pic.twitter.com/WsyrCkcR6t

— NBA on TNT (@NBAonTNT) January 6, 2023
Now, of course, this doesn't look too dangerous. Heck, dare we say it, it's even really funny… at first at least.
All it needs is someone to hit Shaq in one of the worst areas of his body, and suddenly you find him in need of a quick ride to a hospital. And that doesn't even mention how long he'd take to heal from whatever he'd have suffered.
'Don't try this at home, kids' is right. And perhaps most adults must look to do other things too.
Also Read: Nikola Jokic and the Nuggets' Drubbing of Kawhi Leonard and Co. Matches Insane 1996 Record
---
Share this article