Dwyane Wade's Father Admitted To Dell Curry That He Cried After Seeing His Son's Miami Heat Jersey Being Worn By Fans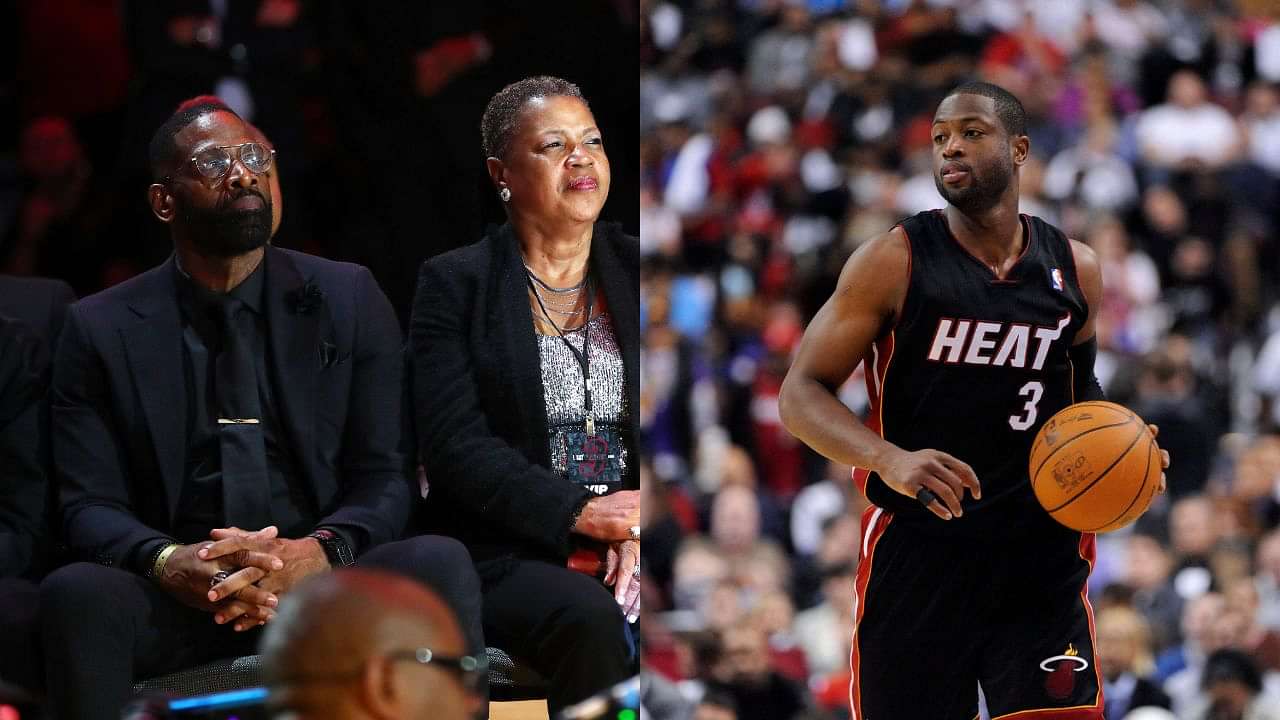 Becoming an NBA player is every single child's dream when they pick up a basketball. Making a living out of shooting a ball through a hoop while being paid millions to do so is a job not many will refuse. Dwyane Wade is one such man who achieved this dream of his and made it to the league through the 2003 NBA Draft. 
However, Wade didn't just make it to the league. He excelled in his time there. He had an incredibly successful 16-year career that took him everywhere from Miami to his hometown of Chicago and then back to Miami, with a small pitstop in Cleveland. 
D-Wade established himself as a superstar quite early on in his career. He lost Rookie of the Year honors to LeBron James but still averaged 16.2 points on 46% shooting from the field. His biggest achievement would be his Finals MVP in 2006, leading Shaq and the Meat to a 6-game win over the Dallas Mavericks.
Also read: Dwyane Wade Enlisted Black Belt Martial Arts Trainer in 2011 After Demoralizing Finals Loss To Dirk Nowitzki and Co
Wade's father claims he cried after seeing his son's jersey on other people
One of the coolest things for NBA players to witness when they're out and about on the street or playing games in arena is fans repping their merchandise. It's one thing to wear team oriented apparel but to wear a specific player's merch? That's love from the fan directly to the player. 
Dwyane Wade made his mark in South Beach pretty early on 2003 as the 5th pick of the draft. So naturally, fans began wearing his no. 3 jersey to games. Wade's father, Dwyane Wade Sr saw this happen and was brought to tears, according to him while on Dell Curry and Ayesha Curry's podcast, 'Raising Fame'.
Loading embed tweet https://twitter.com/raising_fame/status/1236996481925685248?ref_src=twsrc%5Etfw
Getting love from your home fanbase is always a good feeling and for Wade Sr, seeing his family name being repped by thousands of Heat fans must've been a great feeling.
Dwyane Wade gets his odd spelling from his parents
If you might have noticed by now, Dwyane's spelling in his name isn't in the conventional way where the 'a' is before the 'y'. In his name, the 'y' comes before the 'a'. The reasoning behind this isn't an 'Isaiah Thomas/Isiah Thomas' type origin. 
It's simply because his parents and even his grandparents didn't know the exact spelling of his name and so 'Dwyane' was what was written down on his birth certificate and it's stuck ever since.
Also read: Dwyane Wade and Ex-Wife, Siovaughn Funches Begin Trial With New Evidence Over Daughter Zaya Wade's Transition
---