"God, Air Jordan and Kobe Bryant in that order": When Shannon Sharpe had the Lakers legend top-2 behind Michael Jordan in his all-time rankings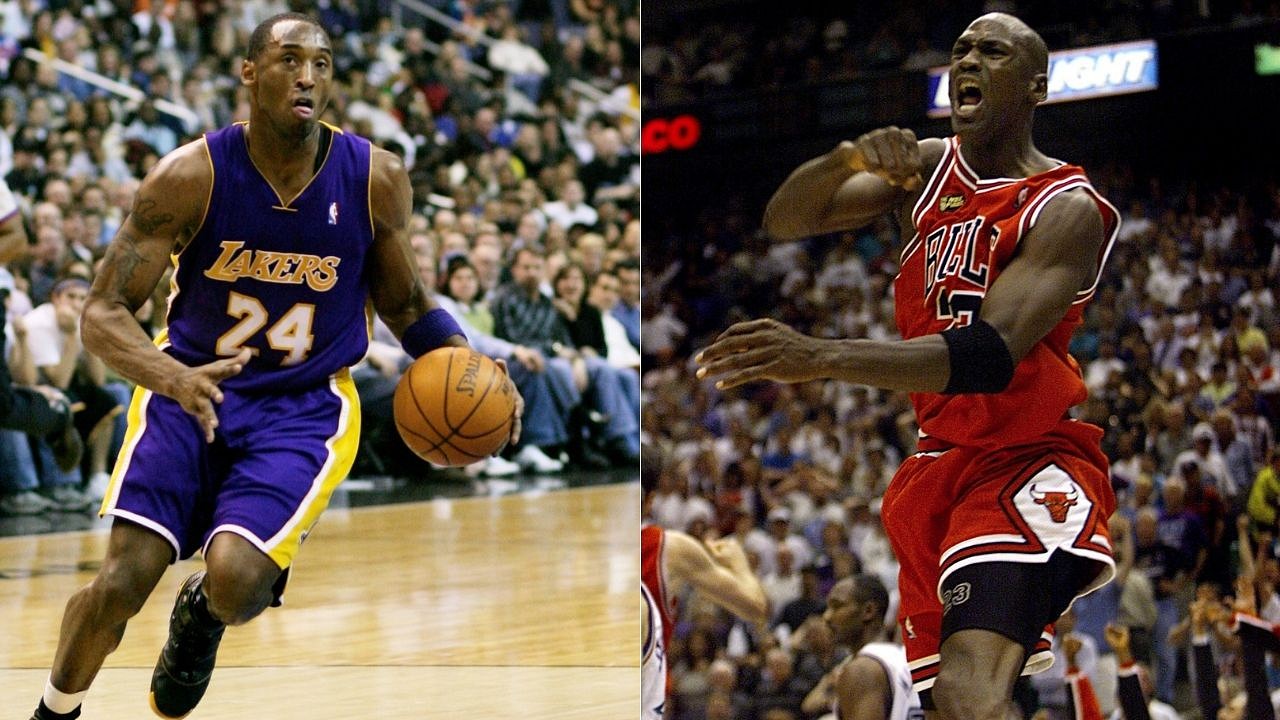 Kobe Bryant was the biggest thing in basketball at one point. So big, in fact, that Shannon Sharpe even called him the 2nd greatest player ever.
LeShannon Sharpe, as Skip Bayless regularly calls him on Undisputed, is probably the biggest LeBron stan on TV. This man has pulled off provided basketball fans with some of the most hilarious LeBron-related content out there.
The NFL Hall of Famer often puts on his goat mask after a signature game from the 4-time MVP. Shannon has called LeBron the greatest player of all time since his first appearance on Undisputed.
On the face of it, there is a ton of merit to LeBron's GOAT case. James has arguably the most dominant stretch of postseason success of the century.
He's won 4 MVP trophies in 5 years, and arguably should've won 2 more at least. James has the best combination of scoring and playmaking stats for any NBA player in playoff history.
Also Read – "LeBron James wasn't even top-10 but Kobe Bryant was in Nick Wright's top 5 back in 2012": FS1 analyst's obsession with Lakers star LeBron only began when he got on TV
At the same time, GOAT candidature isn't like the fight to be the Highlander. There's no right choice for this title, though people have very strong personal opinions about it.
Shannon Sharpe once picked Kobe Bryant as the 2nd greatest player of all time
Before Shannon assumed his LeBron stan persona, he had Kobe Bryant behind only Michael Jordan as his pick for the second greatest basketball player of all time. Can't believe it? NBA Twitter has got receipts.
Before the Klutch Checks pic.twitter.com/uHy4pPJCqW

— 🕳 (@alex13zo) July 10, 2021
Shannon recently claimed that Kobe Bryant is not even a top 5 player of all time. He cites Kobe's lack of MVPs as his primary reason for not placing Kobe up there in that pantheon of legends.
He didn't quite use this same logic back in 2012. One wonders whether it's the game that's changed, or whether Shannon is just pushing a different agenda.
Also Read – "How can the Giannis Antetokounmpo and the Bucks win Game 3?": Keys for Milwaukee Bucks to take crucial Game 3 against Chris Paul and the Phoenix Suns
---
Share this article