"He said I couldn't shoot it, so I did": When LeBron James absolutely destroyed Kevin Durant and the Thunder because of a trash-talking fan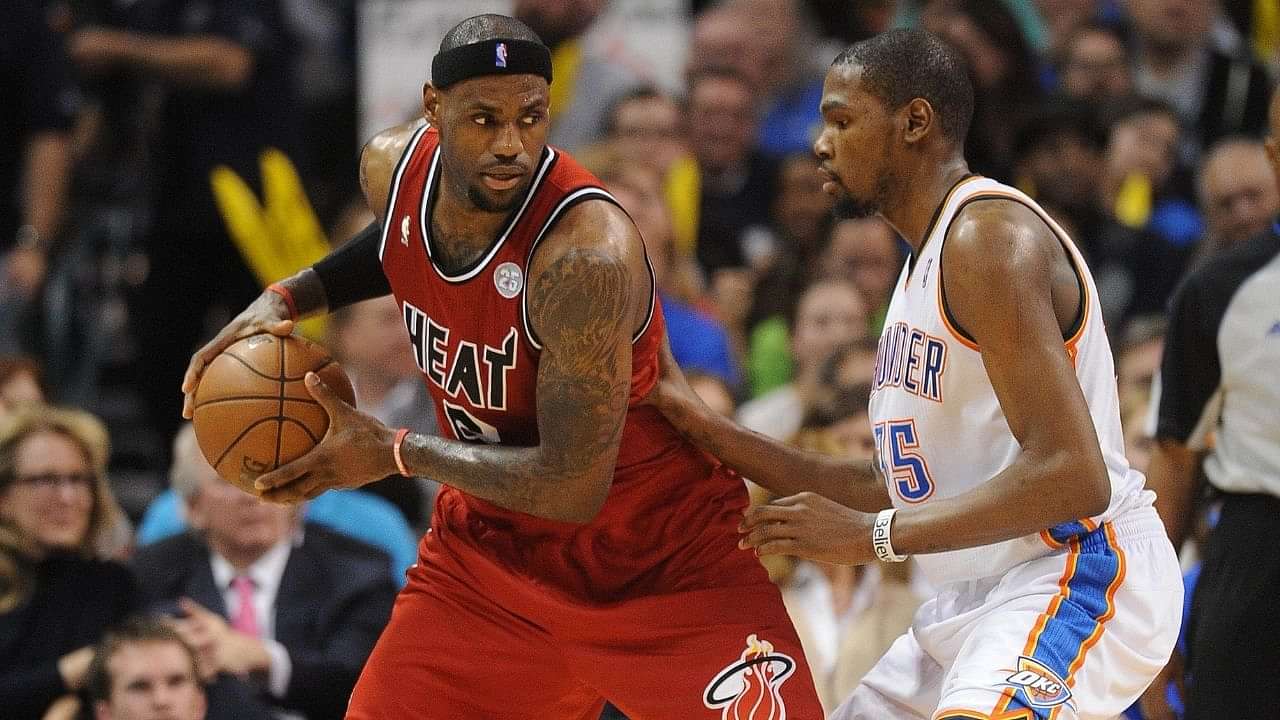 When LeBron James and the Miami Heat absolutely dominated the Oklahoma City Thunder back in 2013, all because of a trash-talking fan
More often than not, NBA fans get too involved in supporting their team. While the heckling online is easier to deal with, fans often do not shy away from doing it in person, in arenas as well. Sometimes the heckling might work and throw the player off their game. However, more often than not, such heckling gives the players an added motivation to perform better.
Also Read: "Tristan Thompson is cheating on Khloe Kardashian yet again?!": Sacramento Kings star linked to Iggy Azalea amidst rumors of getting back together with Khloe
A lot of the times when fans heckled the superstars playing against their team, it has come back to cost the team. The same thing happened in Oklahoma City, all the way back in 2013. LeBron James and the Heat were in town and were facing the Thunder for the first time since the 2012 Finals. Emotions were high, and LeBron James had a huge performance.
LeBron James explained why he chose the left side of the floor to dominate
LeBron James had a big first half against the Thunder. He seemed to be favoring the left side of the court, having hit a pair of triples and a pair of shots from the same side, all before the half. After the game, when LeBron was asked about the same, he explained. LBJ shared that a heckling fan was sitting on that side of the court.
"He said, 'Shoot it. You can't shoot.' So, I said, 'OK,' and I shot it. I made it, and then I made another one, and then I made another one, and then I made another one, and he stopped talking to me," James said.
Also Read: "Kevin Durant to face LeBron James after 3 years": Brooklyn Nets to face the LA Lakers on Christmas day
LeBron James finished the game with 39 points, 12 rebounds, and 7 assists. Despite Kevin Durant scoring 40 points and 8 rebounds, the Thunder could not close the gap and lost the game 110-100 eventually.
---