"He's a Jersey Shore boy": Alex Caruso's girlfriend Mia Amabile confirms the Lakers star's next destination during this upcoming free agency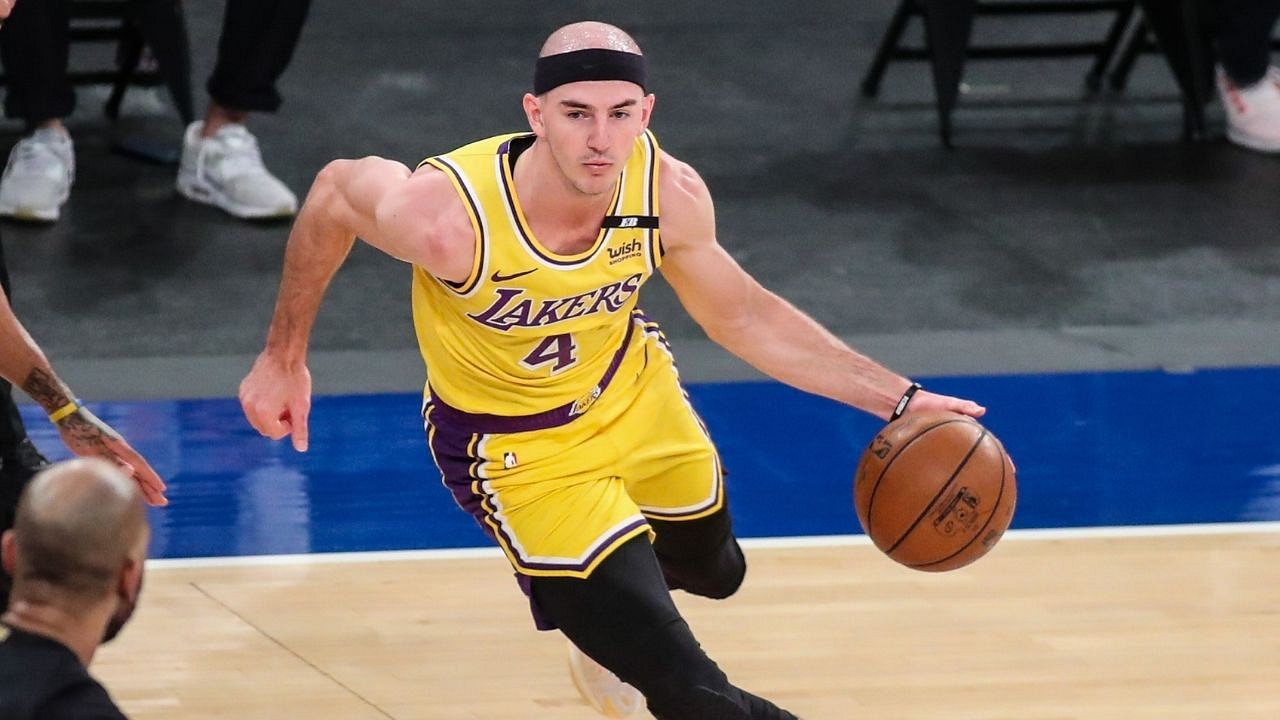 Alex Caruso's recent Instagram official relationship may have just confirmed his departure away from the Lakers
Alex Caruso has been balling, on AND off the court it seems.
As fans know by now, the 27-year-old is set to enter free agency during this offseason. And, with a myriad of franchises after the Lakers star's signature, his future in LA has been in serious doubt for a while.
Caruso has stayed quiet so far about his ambitions, maintaining that he will give a similar level of consideration to all suitors.
But recently, it seems that the star subtly dropped a bomb on the NBA world. And it is one that may have just written LA out of the picture completely.
Without further ado, let's get right into it.
Also Read: LeBron James gives his nephew Ziaire Williams some important advice about NBA life after the Grizzlies drafted him
"He's a Jersey Shore boy": Alex Caruso's girlfriend Mia Amabile may have just revealed where the star will be headed this offseason
For those that don't know, Mia Amabile is one of the most popular Instagram models right now, and it's clear she's been popular with Alex Caruso for a long time as well.
The Lakers star had been liking and commenting on her posts with countless compliments for a really long time. And after a lot of speculation, the two finally made it official on Instagram.
But that's not what we're here for…at least not exactly. Here is the story they posted.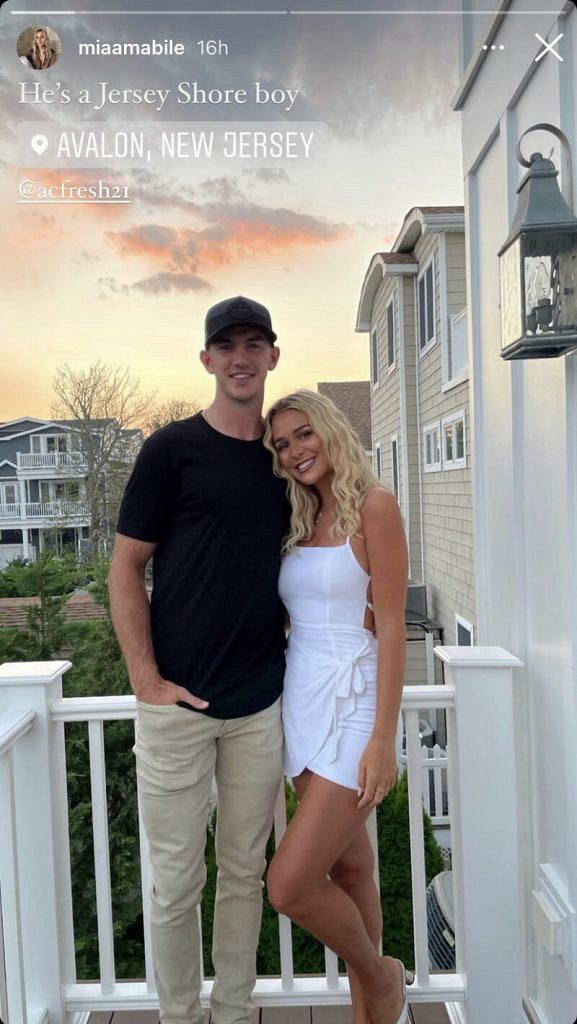 Given that the model stays in New Jersey, it would be very convenient for the star to stay somewhere close by too, maybe…New York?
And if you REALLY wanted to read into it, Amabile calling Alex Caruso a 'Jersey Shore boy' could be a subtle hint to his move as well.
Now, in New York, there haven't been any reports of the Nets being too interested in the player. However, the Knicks are a completely different story.
Sources have said that, as time has gone on, the organization has started to see RJ Barrett flourishing more as a forward than a guard. So, if the player is asked to change positions, the franchise only really has one high-value point guard, in Derrick Rose.
The Lakers are right at $130M in salary heading into the offseason.

Can still bring back their own free agents, including Alex Caruso and Talen Horton-Tucker.

LA will also have the $5.9M tax ML and vet minimum exception.

— Bobby Marks (@BobbyMarks42) July 30, 2021
Now, the former Bulls player did prove in this past NBA playoffs that he can play for long stretches. But we don't think that the Knicks will be willing to risk doing that every night. Which is where Alex Caruso comes in.
This Julius Randle-led team has tons of cap space.  They have a potential starting role, or a sixth man role ready for the taking. And of course, they have been reportedly showing heavy interest in the player. Add to that the acquisition of Russell Westbrook by the Lakers, and this theory only becomes more convincing.
Frankly, the more we talk about this, the more confident we feel. If all of this is true, the Bald Eagle could be wearing a New York Knicks jersey next season.
Also Read: Dwyane Wade hilariously calls out fan for not knowing that Michael Jordan is his favorite player
---