'I don't know where LeBron James be getting his hair': Charles Barkley hilariously roasts Lakers star for hair implants before ring ceremony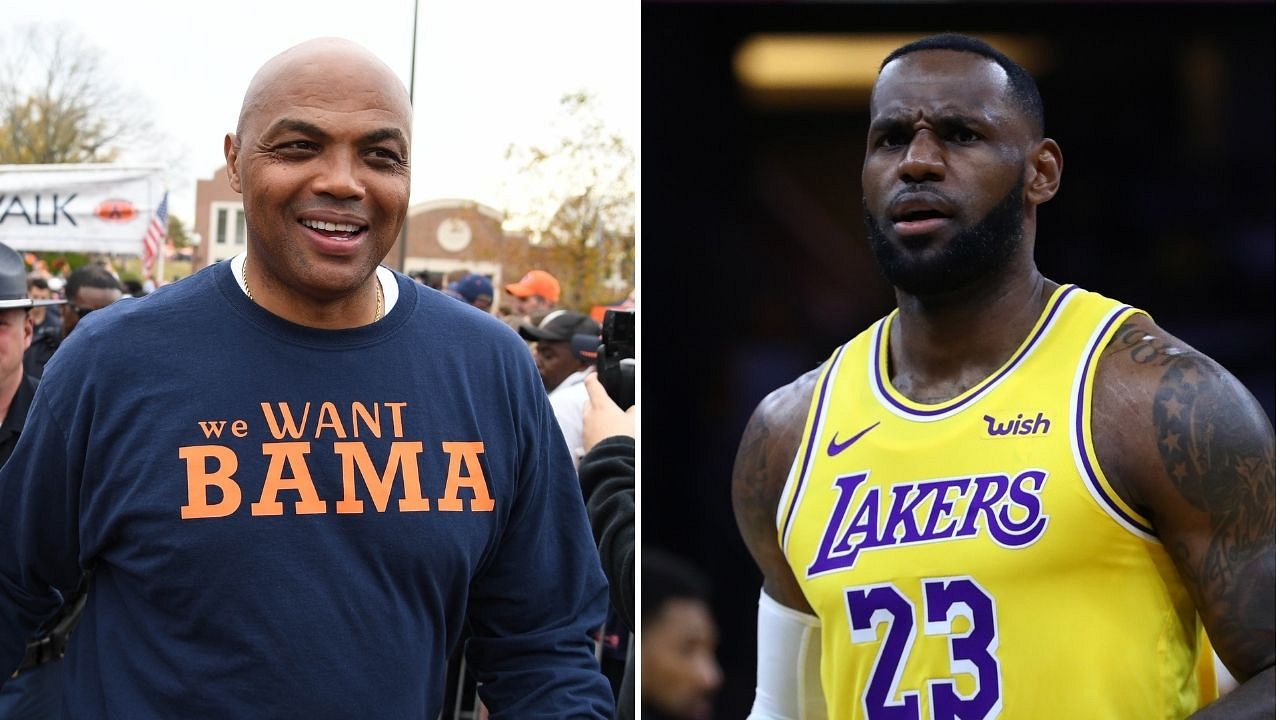 Charles Barkley might just have put a dampener to LeBron James all the more after the Lakers lost following their ring ceremony.
Inside the NBA is half the reason why a lot of fans watch the NBA. The crew of Ernie, Chuck, Kenny and Shaq are like 4 close friends who're trying to discuss serious stuff. Chuck is by far the most riotously hilarious of the quartet.
There are too many good things about Chuck's presence on the show to talk about here. But the way he goes after people and roasts them has to be the greatest aspect of it.
Also Read: 'LeBron James doesn't have hair or a hairline': Charles Barkley mocks Lakers star for wearing a durag
If you haven't watched Charles Barkley go after the 'big ole women' down in San Antonio, we've got you covered right here.
One can't forget the time he said Lonzo Ball had a 'triple-single' either. All in all, it's a laugh riot when Barkley gets to have a go at people.
Charles Barkley ridicules LeBron James' hairline
LeBron's receding hairline has been in the spotlight since his time at Miami. The King is a physical specimen among the rarest of the rare types, but his hair isn't quite in the same realm.
Charles Barkley brought it up back then, and he's continued to do it ever since. Tonight, before the ring ceremony during the TNT pre-game show, Chuck turned it up a notch:
"This guy (LeBron) is one of the greatest players ever, but I don't know how he be getting hair. He'll have an afro when it's done."
"This guy (LeBron) is one of the greatest players ever, but I don't know how he be getting hair."

– Charles Barkley on LeBron. 💀 pic.twitter.com/58MVGk4HBi

— Hoop Central (@TheHoopCentral) December 23, 2020
Also Read: 'Paul George threw a dime to Casper': NBA Twitter trolls Clippers star for Shaqtin a Fool pass in season opener against Lakers
The Lakers lost their opening game 116-109. The scoreline makes the game seem a lot closer than it turned out to be, 4 minutes from the end. LeBron went off the court as a precautionary measure for a twisted ankle. It took the pressure right off the Clippers in the final quarter.
---
Share this article