"I haven't had any disappointments": Michael Jordan genuinely loves how his 15 seasons with the Bulls and the Wizards turned out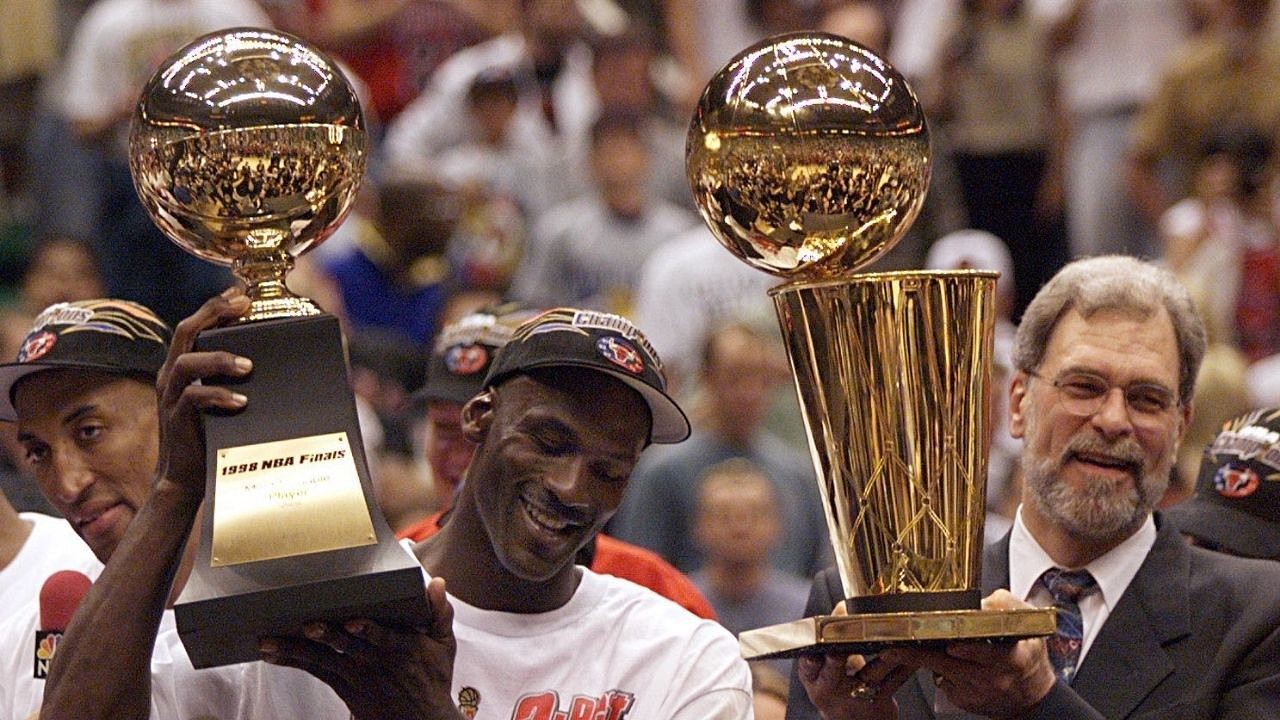 Bulls legend Michael Jordan had such a flawless 15-year NBA career that the GOAT couldn't even name his biggest disappointment in basketball.
Michael Jeffrey Jordan is one of the all-time greats to grace the basketball court. The Chicago Bulls superstar is considered to be the basketball god and looking at the illustrious resume he built up in the 1,072 games he played over 15 years, it's difficult to disagree with that fact.
Because of the greatness of His Airness, alongside Hall-Of-Famers Scottie Pippen and Dennis Rodman, the Bulls franchise is one of the best dynasties in NBA history.
Chicago was clearly the most dominant team of the 1990s, winning 6 championships in 8 seasons, and also finishing a regular season with the then-league best 72-10 record.
Also Read: Nets star brought back memories of Michael Jordan-Pistons controversy by walking off court after Game 7
"I haven't had any disappointments in basketball": Michael Jordan in an interview back in 2003
During his stint in the league, Michael won 6 championships, 6 Finals MVPs, 5 regular-season MVPs, was a 14-time All-Star, 11-time All-NBA player and eventually was inducted into the prestigious Hall-Of-Fame. It's pretty safe to say that MJ had one of the most flawless careers ever.
When you have a 100% winning record in the NBA Finals and arguably the most dominant game, it is pretty difficult to name any particular instances which disappoint you. This was the same case with Air Jordan.
Back in 2003, during an interview with John Thompson, Mike was asked to name the biggest disappointment he faced in basketball. Of course, the Bulls shooting guard couldn't think of any. The GOAT said:
"I haven't had any disappointments. I mean, sports is a tool that teaches you bad things. It can also teach you good things. It's how you perceive those things. I've looked at every experience that I've had, negative and positive, and taken that as a positive."
"I wouldn't change anything because I think it would alter some of the other things that happened. When I look back, I can't say that I've had any bad things happen. Sure, you don't want bad things to happen, but you deal with bad things. You can't have good without bad."
Also Read: Kendrick Perkins lauds Nets superstar despite their Game 7 loss against Giannis' Bucks
Throughout his career, night in and night out, Michael played at the highest level, giving his all. Playing with an unparalleled competitive spirit of what set MJ apart from the competition he faced. Definitely, there cannot be any other athlete quite like Michael Jordan.
---